On September 20th, 2022, CourseKey is releasing an update to the main navigational elements of the web platform. All users of the web platform (admins, staff, and students) will be affected by this change.
By combining sleek, modern design with usability improvements to our navigation pattern, you now need fewer clicks to access features and can enjoy more horizontal screen space for better readability. These changes are designed to improve your focus on the most important tasks at hand, so you can spend less time on the platform and more time with students.
Refined Global Navigation
Our usability improvements are focused on navigational elements. For example,
The Global Navigation menu now consists of tabs that more clearly correspond with primary CourseKey workflows


Each tab contains links to relevant features. No need to update bookmarks, as all URLs remain the same as before


To reduce visual clutter, each tab expands and collapses vertically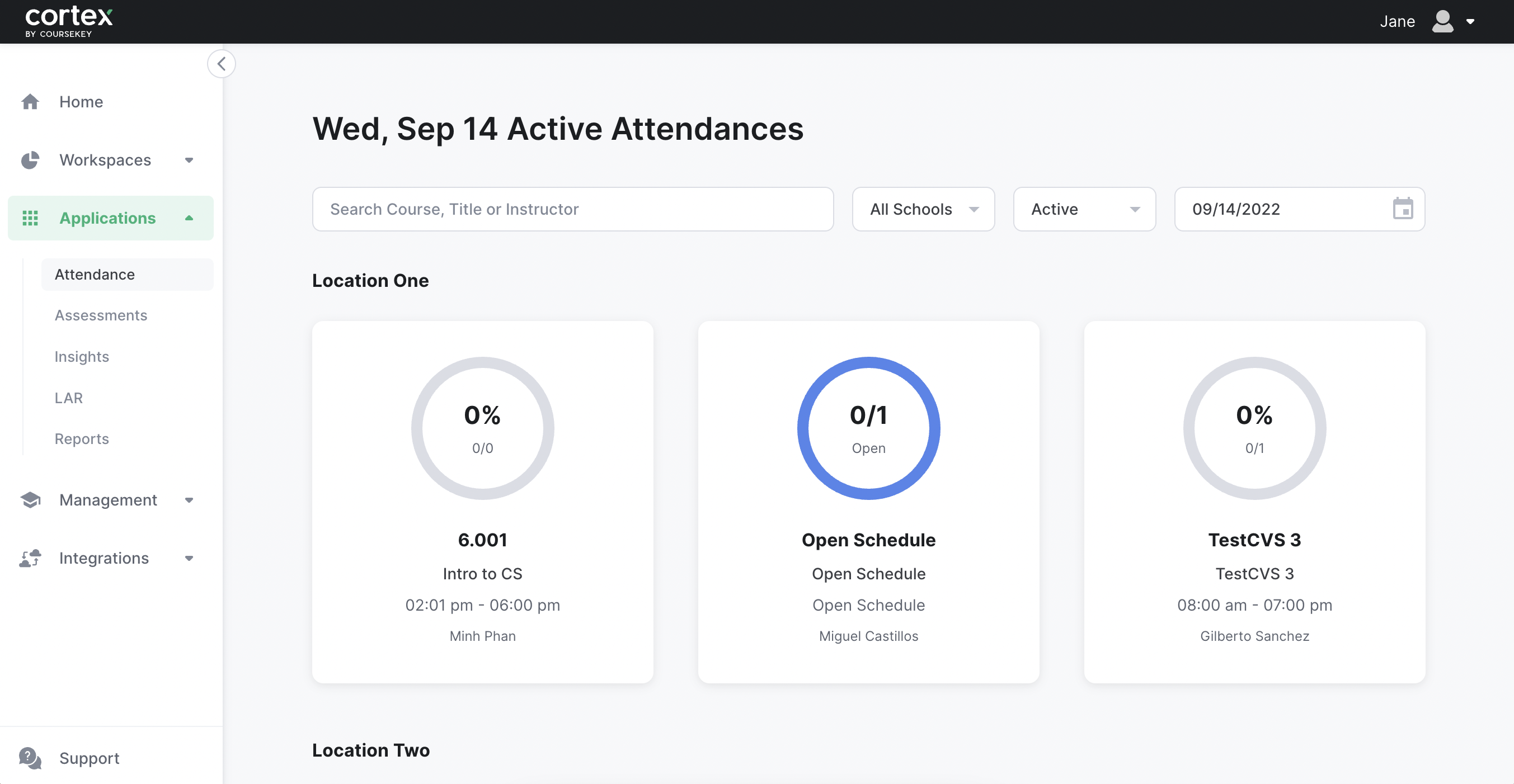 Here's how to find your favorite pages:

Click on Applications to find:
Attendance (Formerly Live Attendance)
Assessments (Formerly Content)
Instructor Time
Insights
LAR (Formerly Last Activity Recorded)
Reports

You'll notice the Dashboard button has been removed from the Global Navigation. Going forward, the majority of those buttons have been relocated under Applications.
Click on Management to find:
Programs
Courses
Configurations (Formerly Course Configurations)
Import (Formerly Set Up)
Users
Sites
More Space To Work
All local navigation bars have been redesigned to free up additional horizontal space and to match the modern look and feel of the new global navigation bar. Affected views:
User Pages
Program Pages
Course Pages
We've slightly adjusted the sizing and paddings of various layouts on the platform to improve how they display on our users' most popular screen resolutions.
Finally, collapse the Global Navigation menu when you need more space to work, or if you simply prefer a cleaner look. Embrace your inner minimalist and maximize your horizontal screen space!
Access To The Old Nav (Limited Time)
Need to find something quickly? We're allowing users to freely switch between the new and old designs for a limited time. Once this period is over, the old design will be retired and the switch will be removed.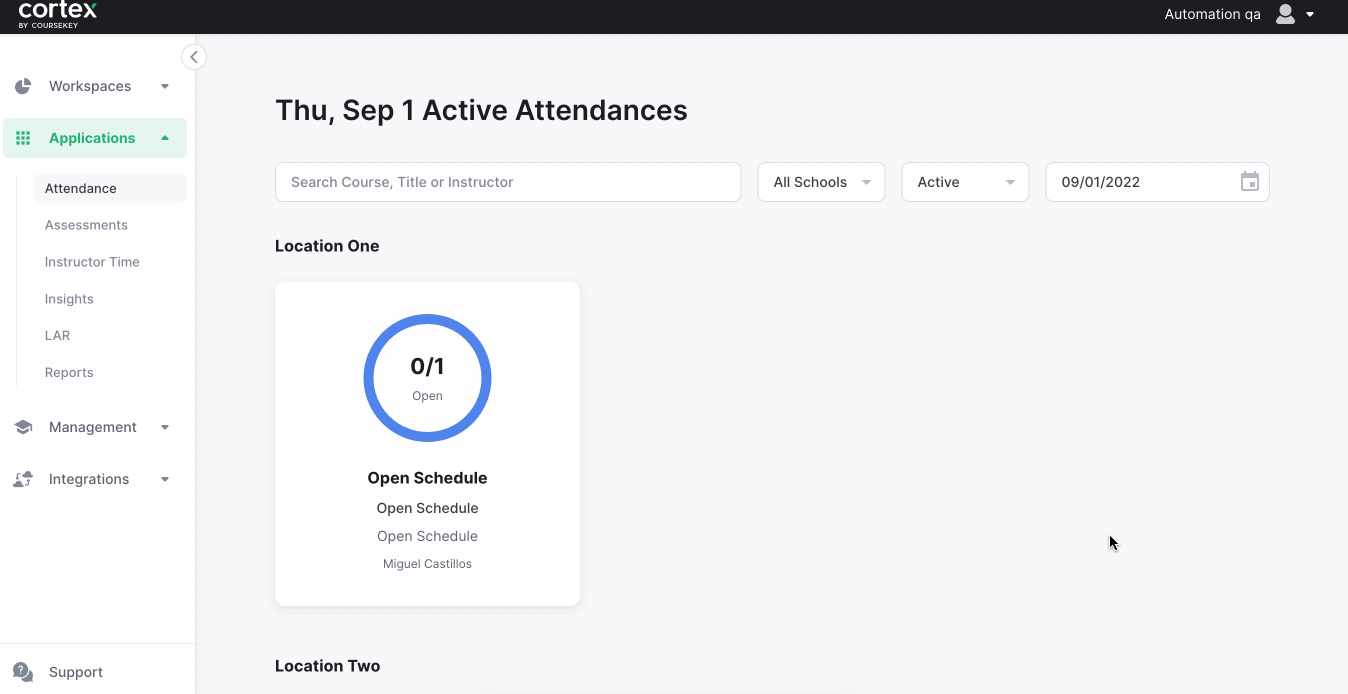 ... and plenty more!
While we were at it, we fit in a variety of other small usability improvements that will to improve your experience on CourseKey platform:
"Set Up" is now labeled "Import" and lives under the Management. The individual upload views (Create Courses, Create Users, Enroll Users) are now also linked directly via Courses and Users views, respectively, to save clicks.


New "View Student Page" button is now available on Student Course Records. Jump directly to a student's main User page on CourseKey without manually searching for them on the Users table.


To free up additional space, the following toggles have been converted to dropdown menus:

Attendance / Assessment on Course Records
Scheduled / Completed on Course Attendance
Checklist selector on Program Checklists.