Adding Individual or Bulk Count on Behalf of the Student
Watch this short video to see how to add tracked items on behalf of the student.
This section teaches you how to add and approve tracked items individually or in bulk and then view student progress. When you add tasks on behalf of the student, it submits and approves at the same time. After tasks are added, you will be able to see a student's progress in their program.
Add Count
This section walks you through how to add individual completed tasks for individual students or how to add completed tasks for a group of students .
Add Individual Count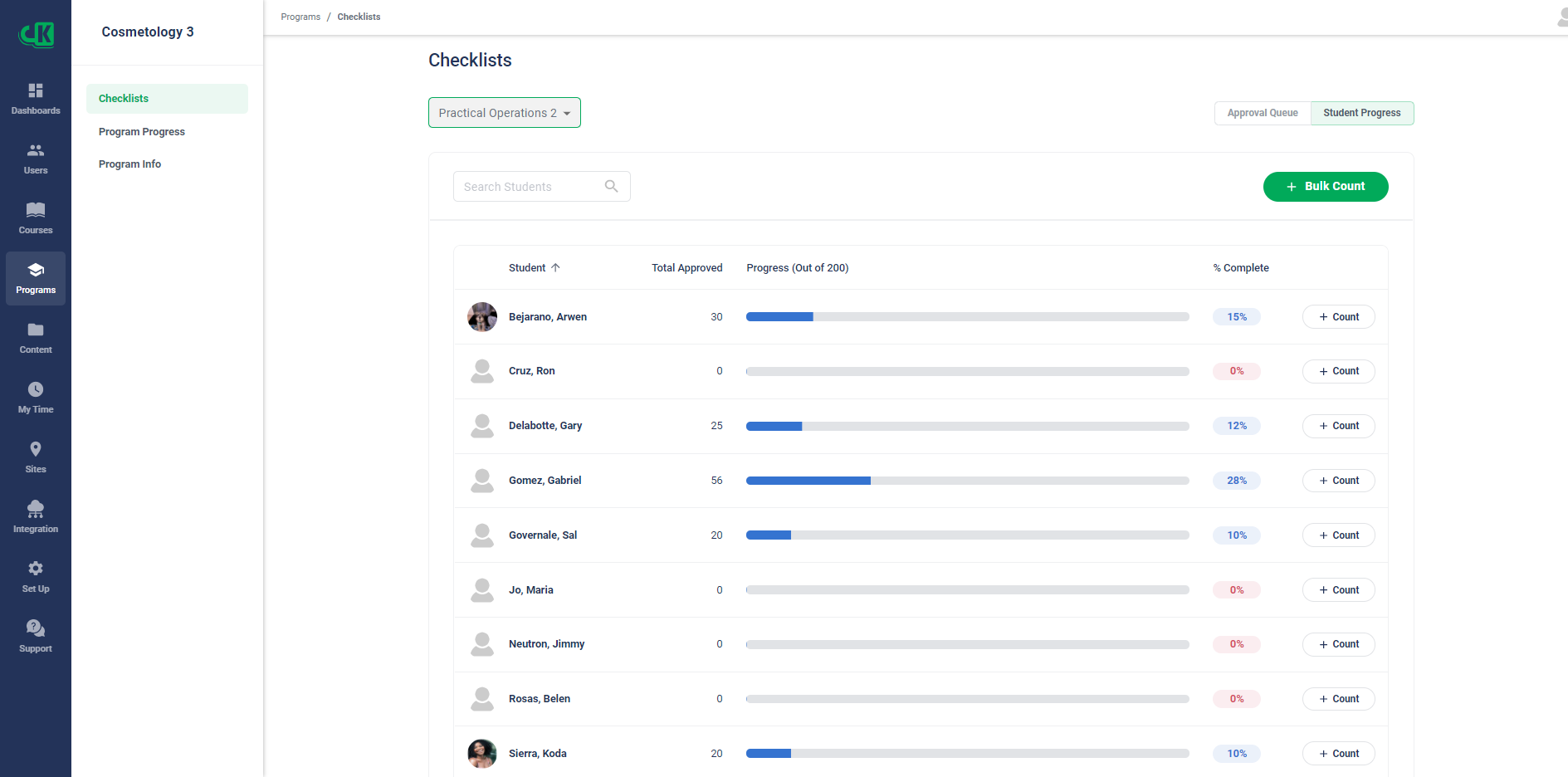 Navigate to the checklists page and choose the checklist you would like to view by selecting it from the drop-down box at the top of the page
Choose the Student Progress view on the top right
To add an activity count or hours, select +Count to the right of the student's row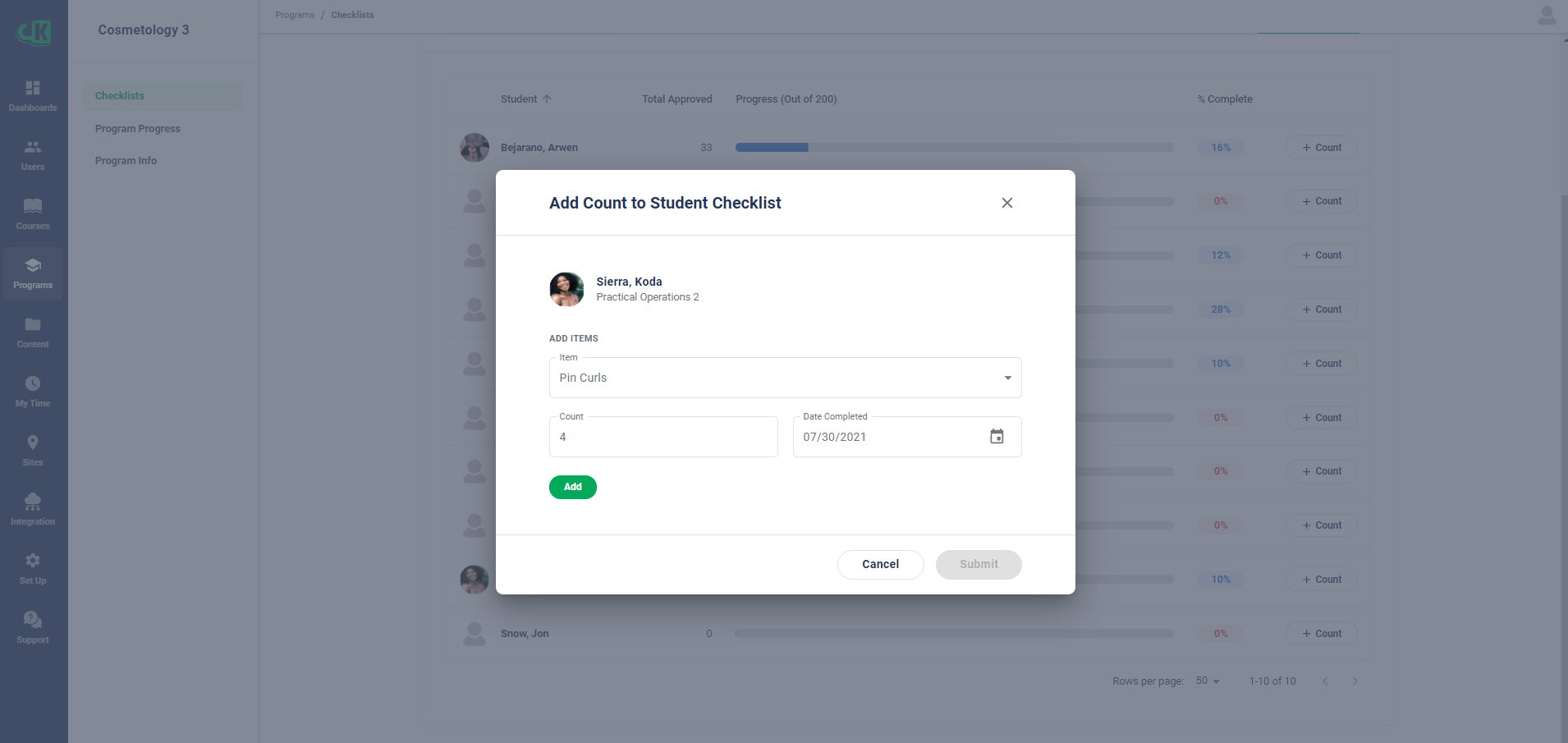 Fill in the fields and click Add to add another activity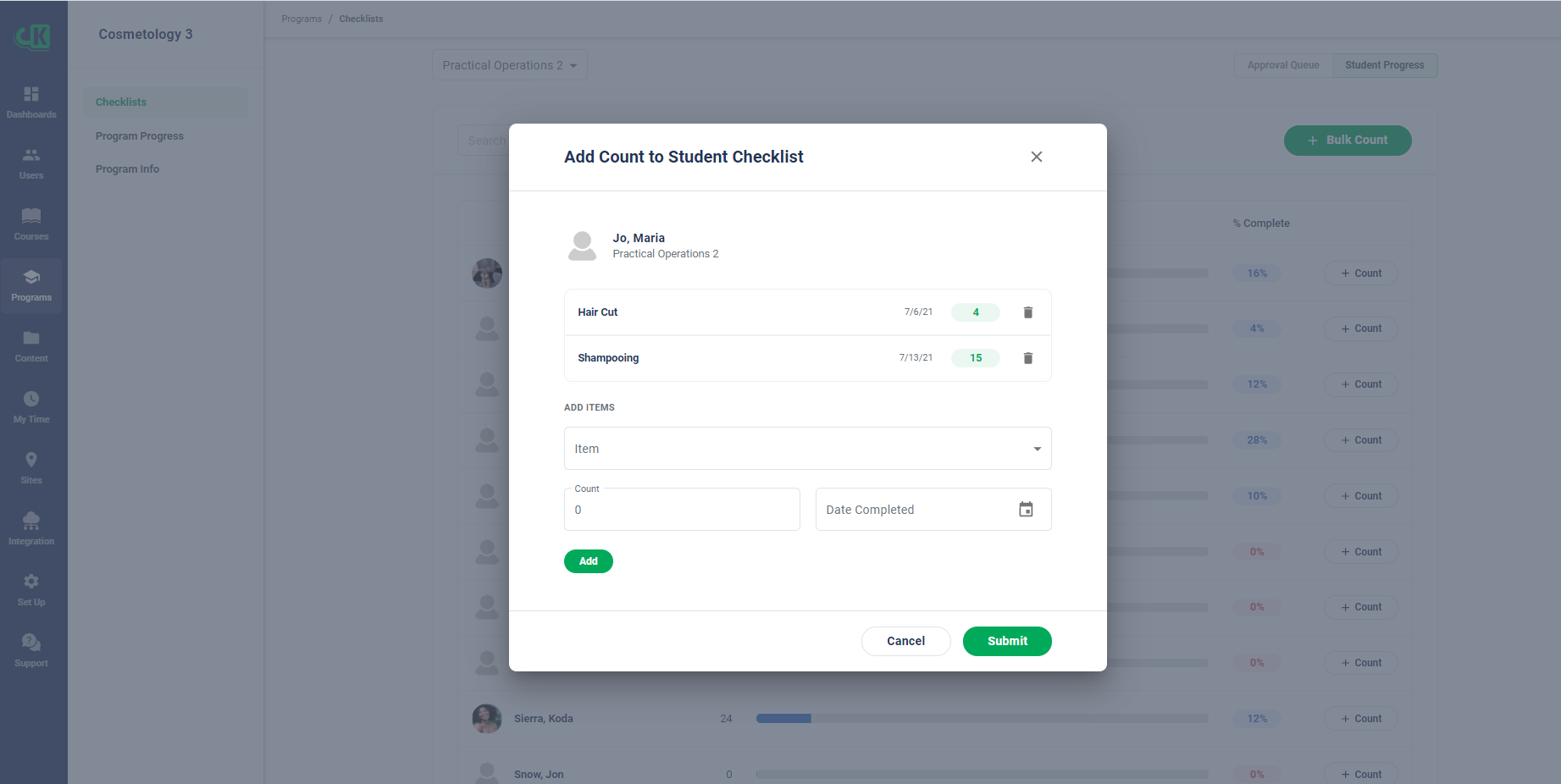 Continue to click Add to add more activities
When you complete your entries click Submit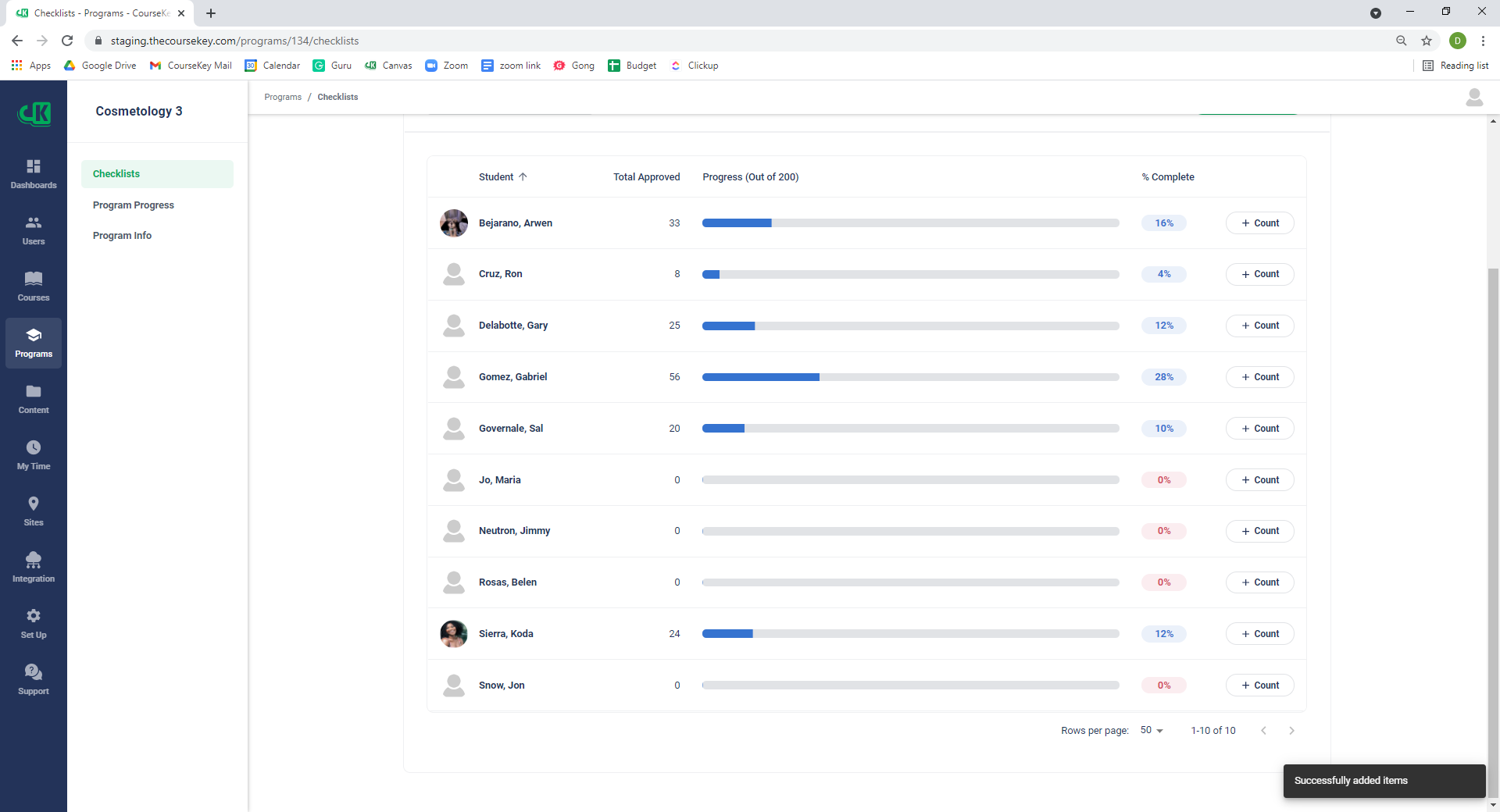 Items submission confirmation screen
Add Individual Count Errors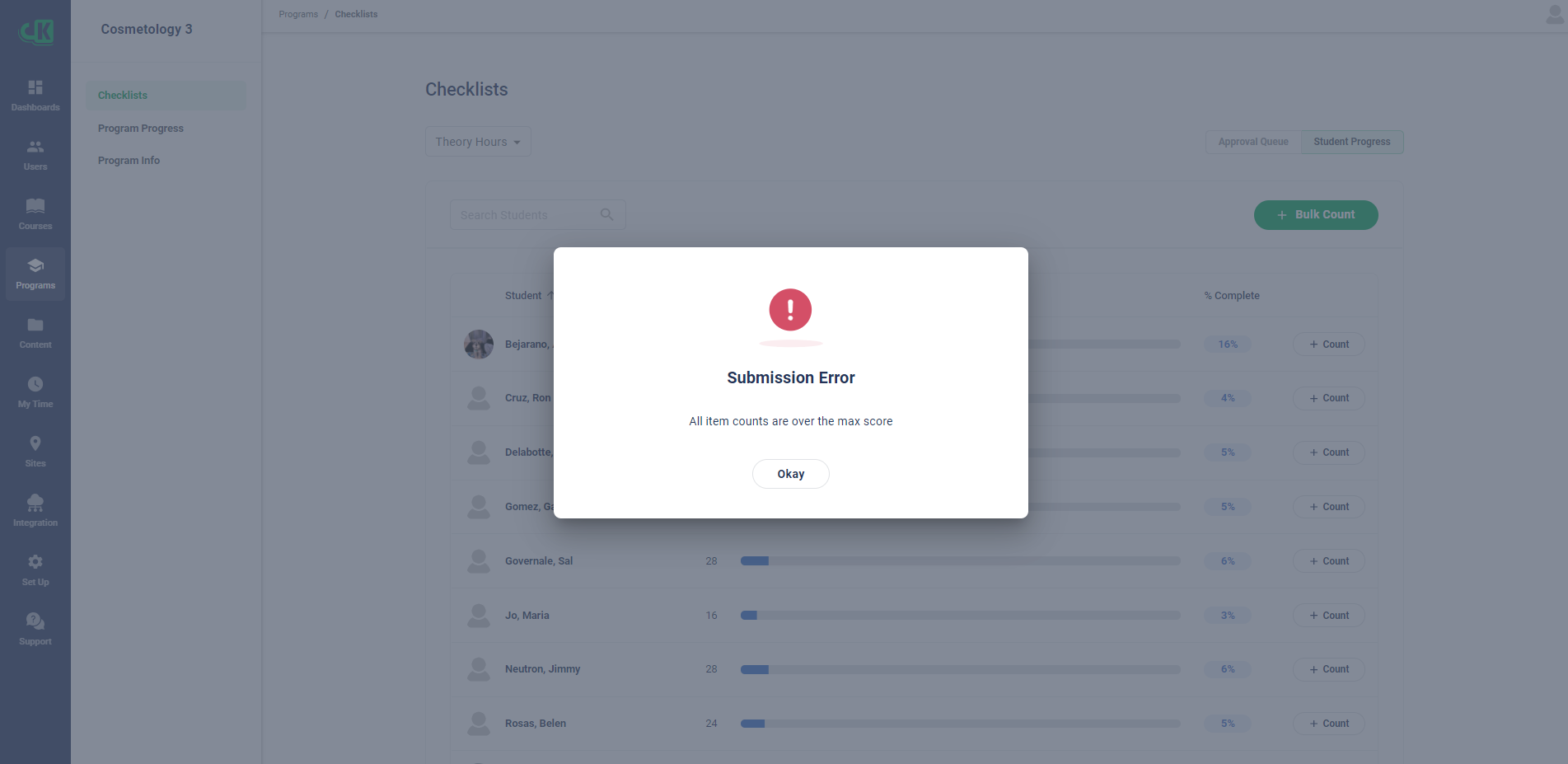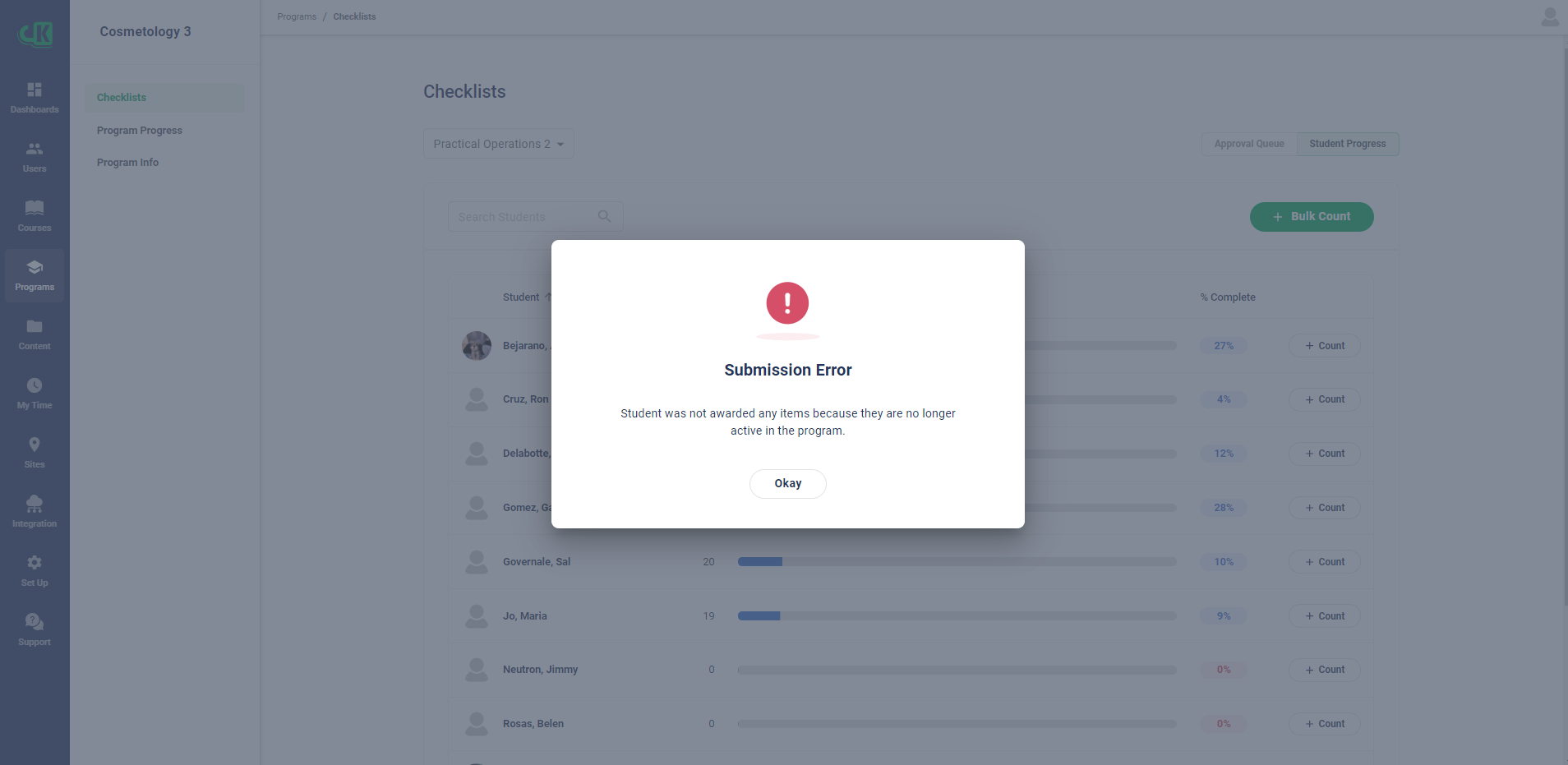 Individual account errors will display for items submitted over required count or student status
Click Okay to dismiss
Add Bulk Count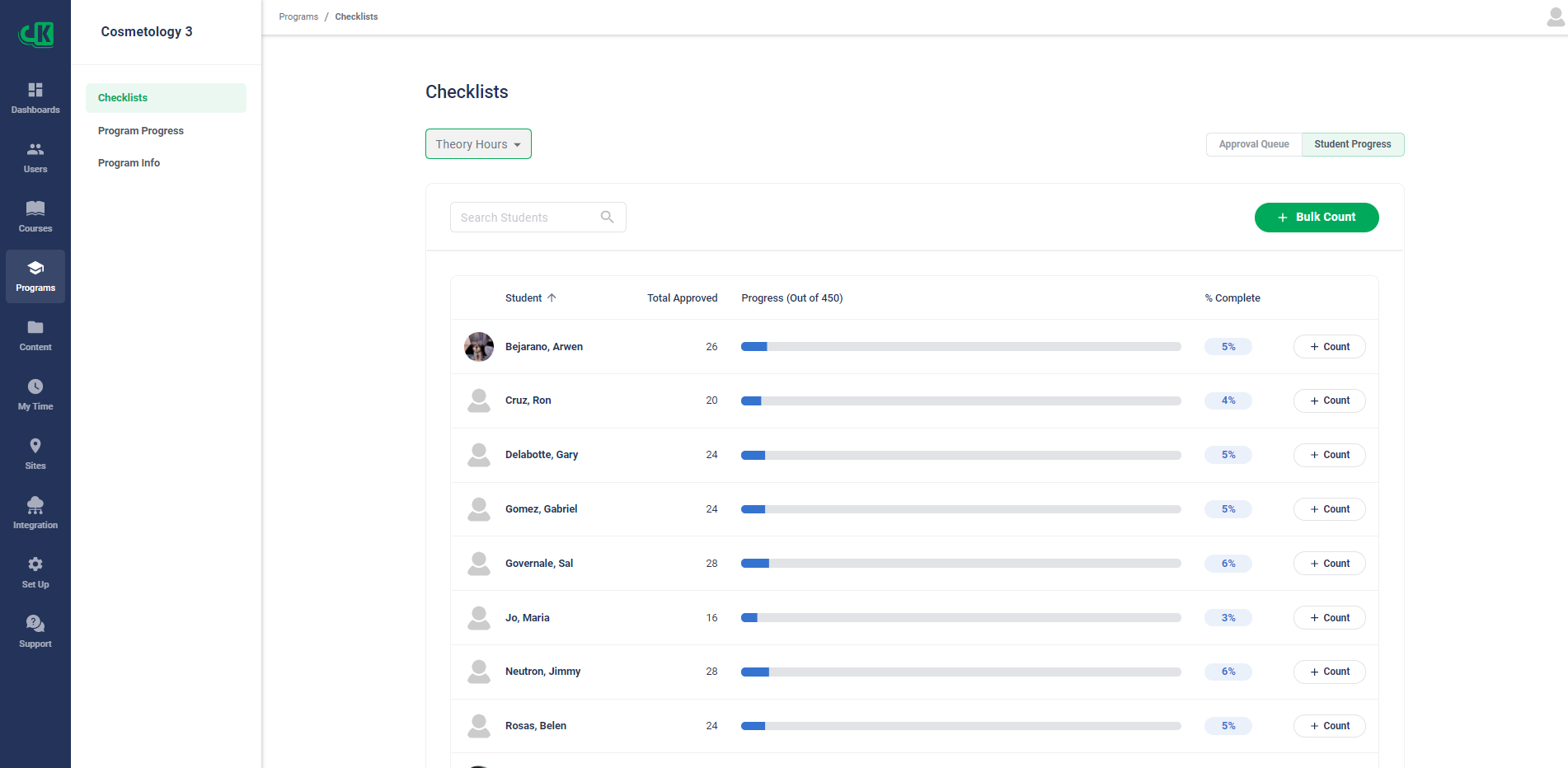 Navigate to the checklists page and choose the checklist you would like to view by selecting it from the drop-down box at the top of the page
Click +Bulk Count in the top right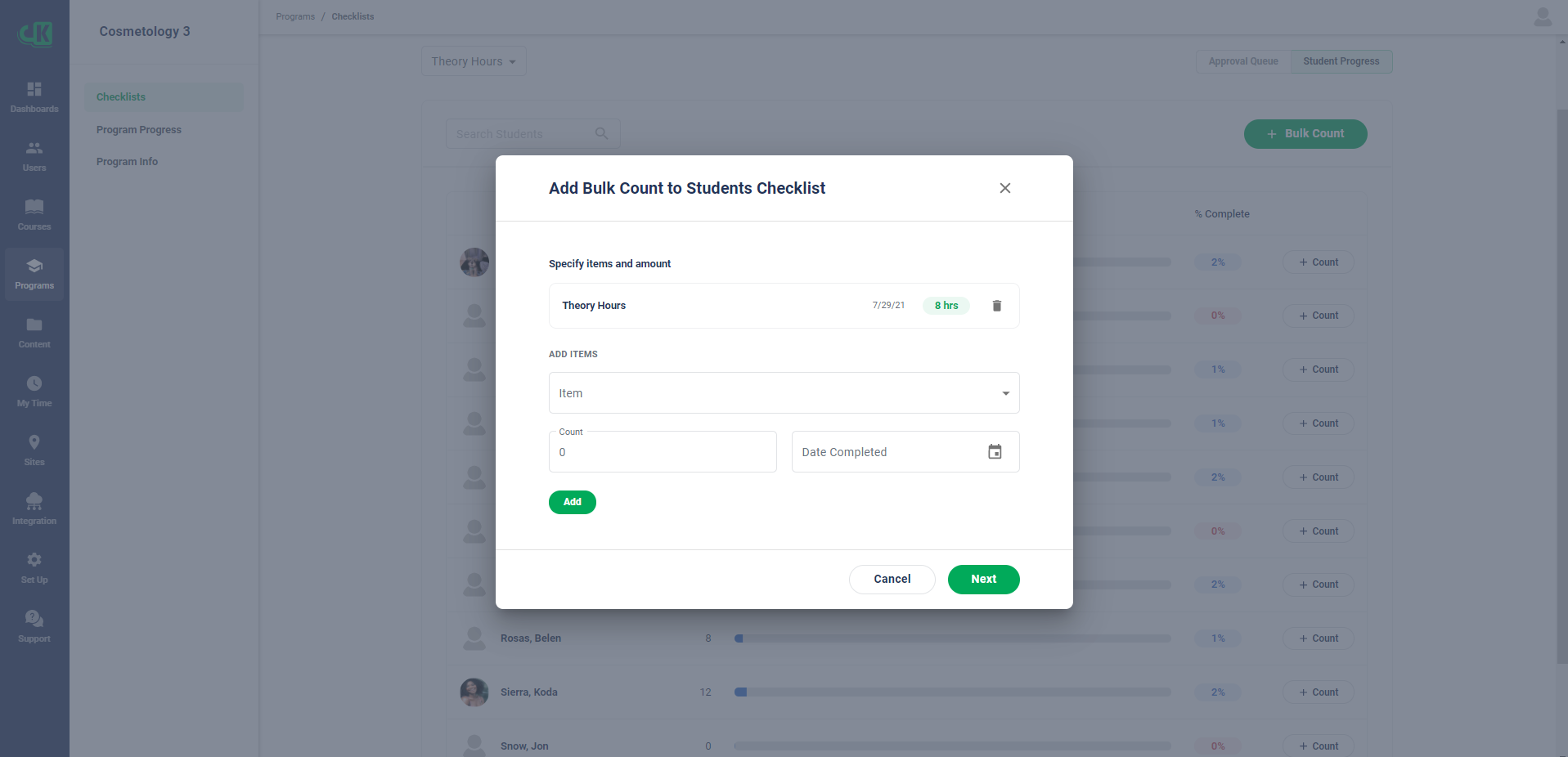 Fill in the field and click Add to add additional activities
When you have finished adding activity counts click Next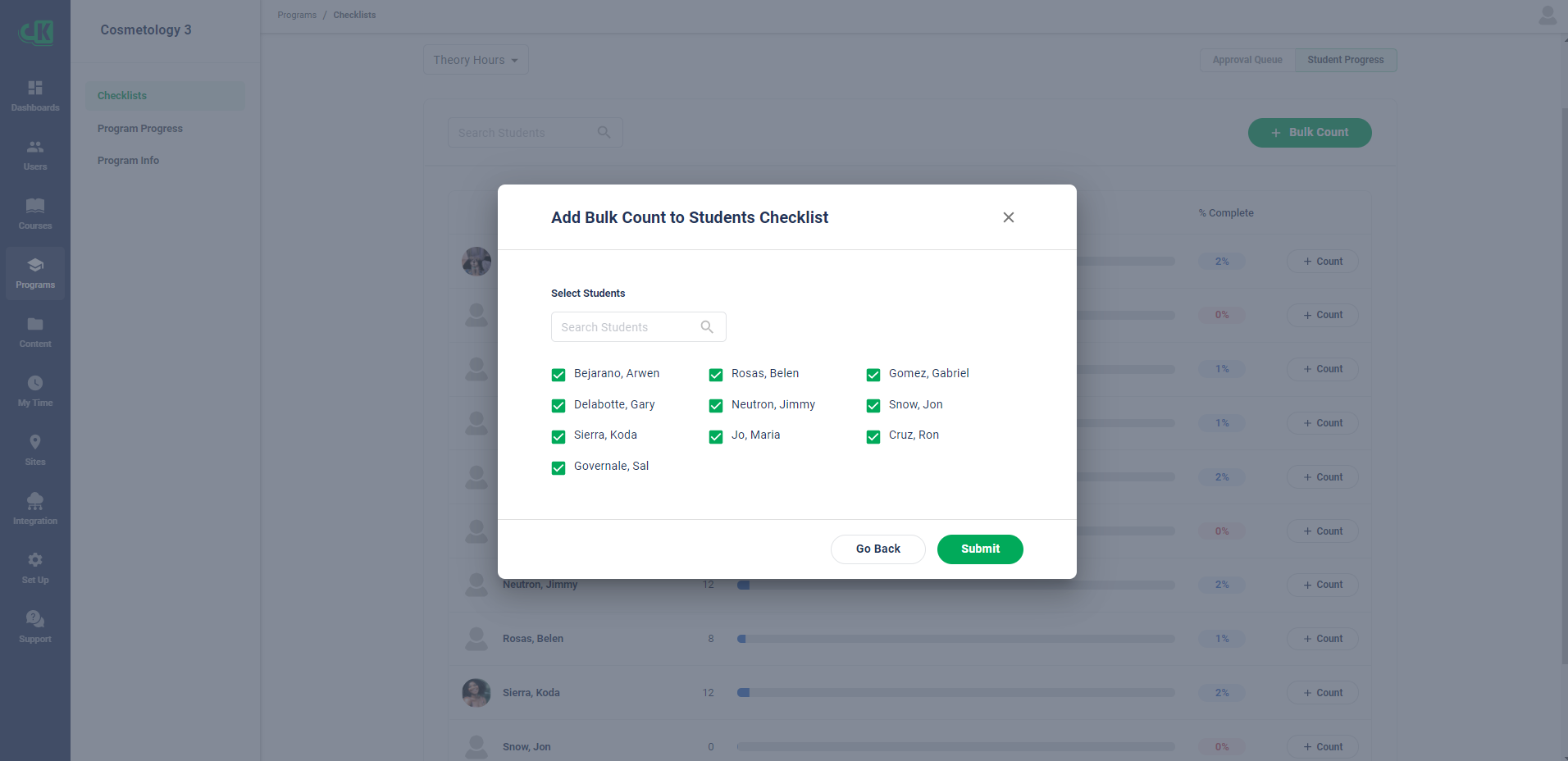 Select the students you want to add the counts you previously entered
Click Submit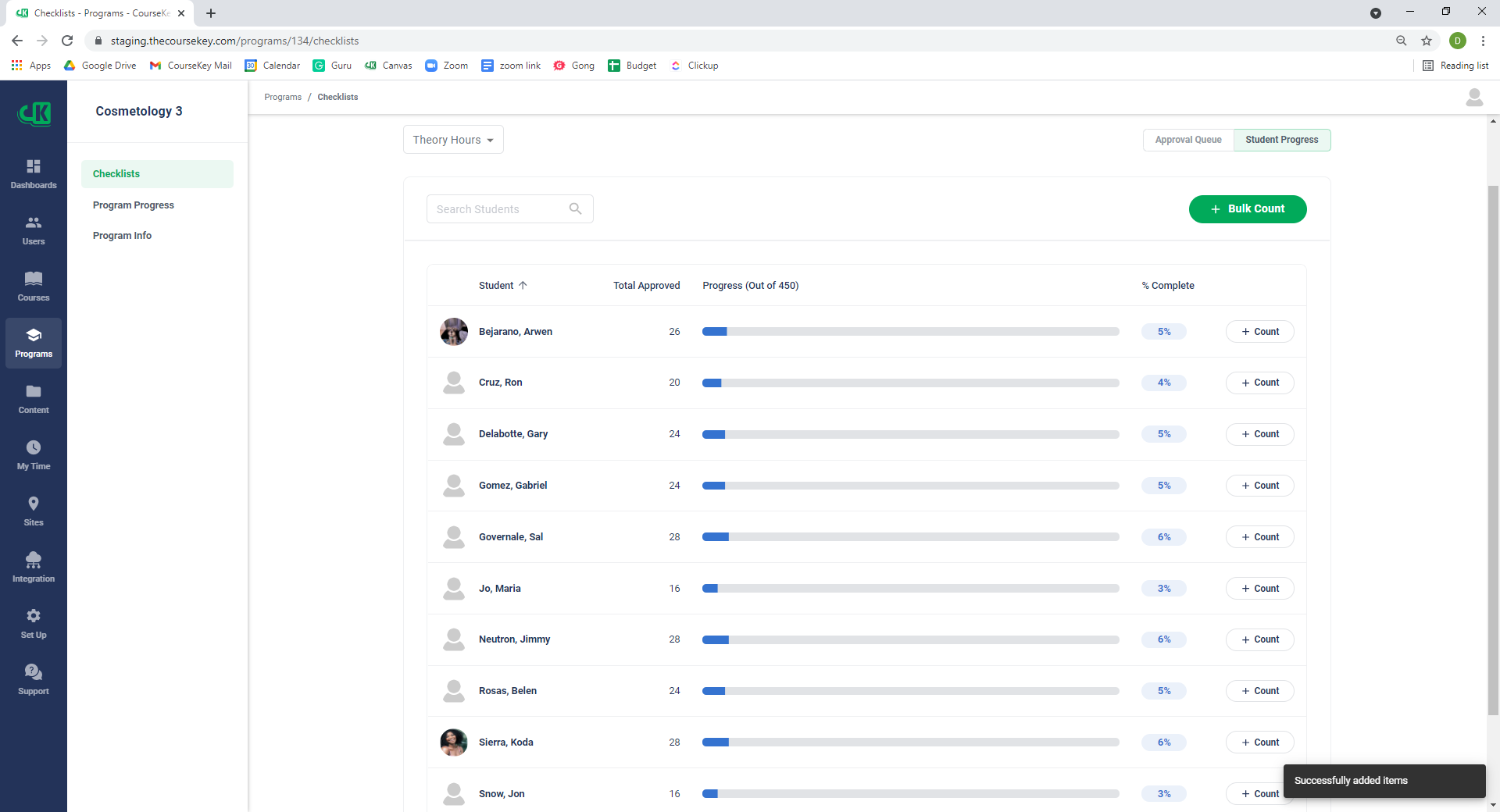 Items submission confirmation screen
Bulk Count Errors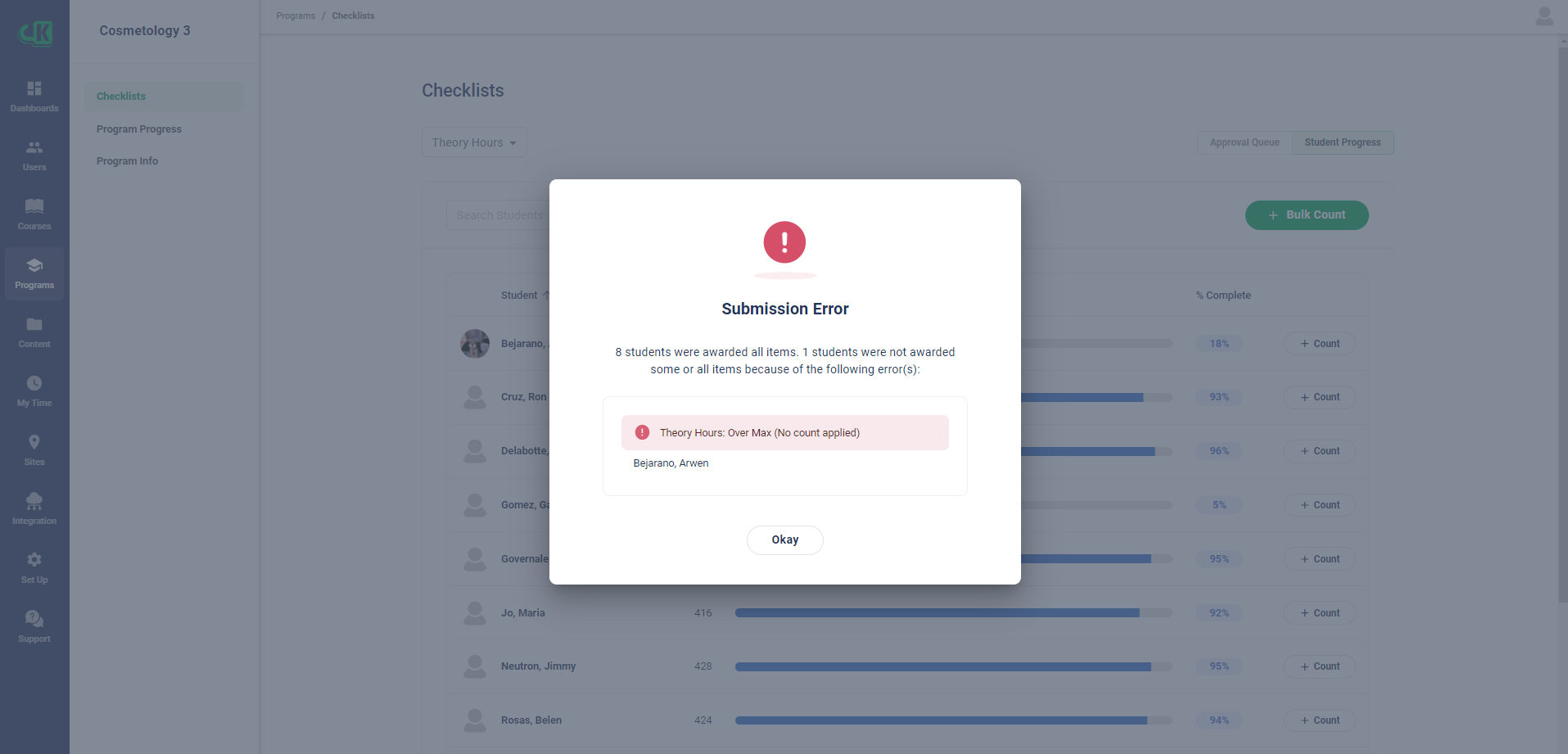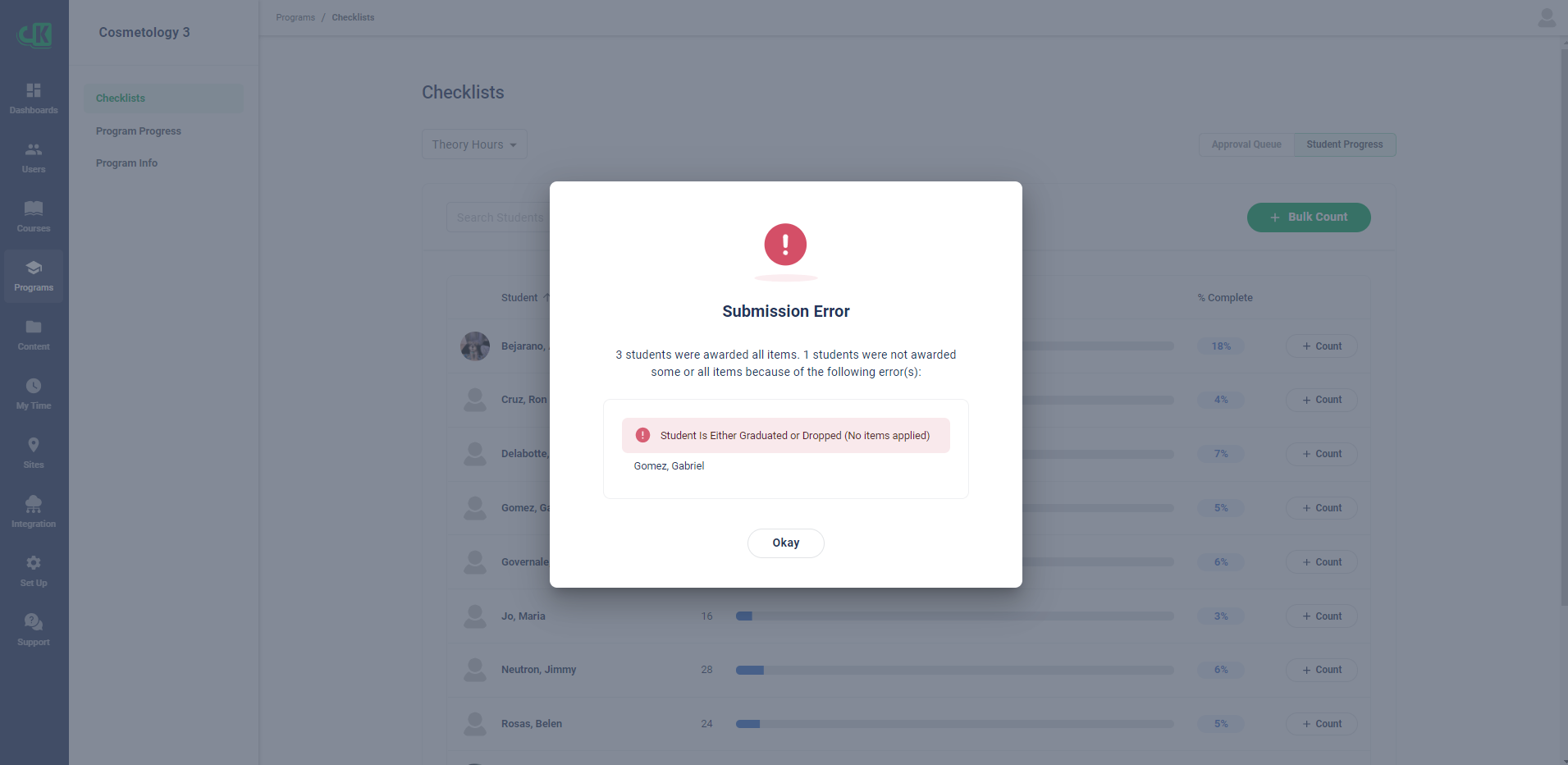 Bulk count errors will display for items submitted over required count and student status

Click Okay to dismiss