How to View Student Progress
Watch this short video to see how to view student progress.
View Student Progress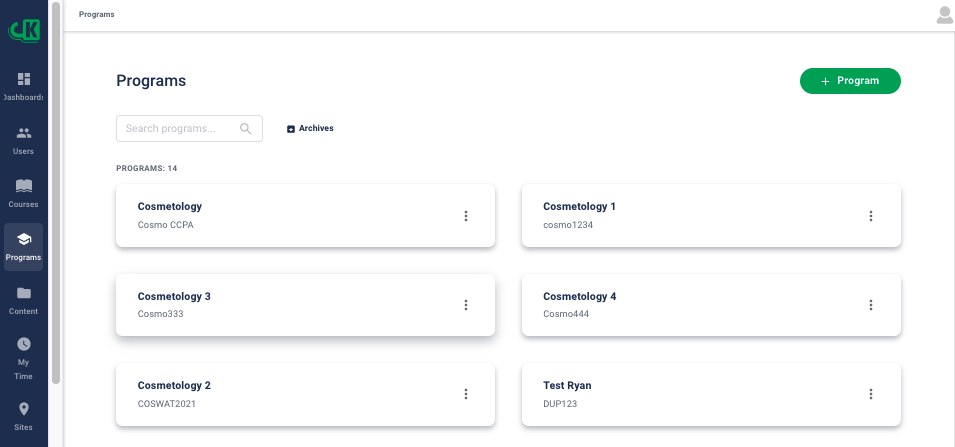 From the Program Tab, select the program you would like to view
Select Program Progress
In the Program Progress section, you will see the summary of the progress by each student for each checklist.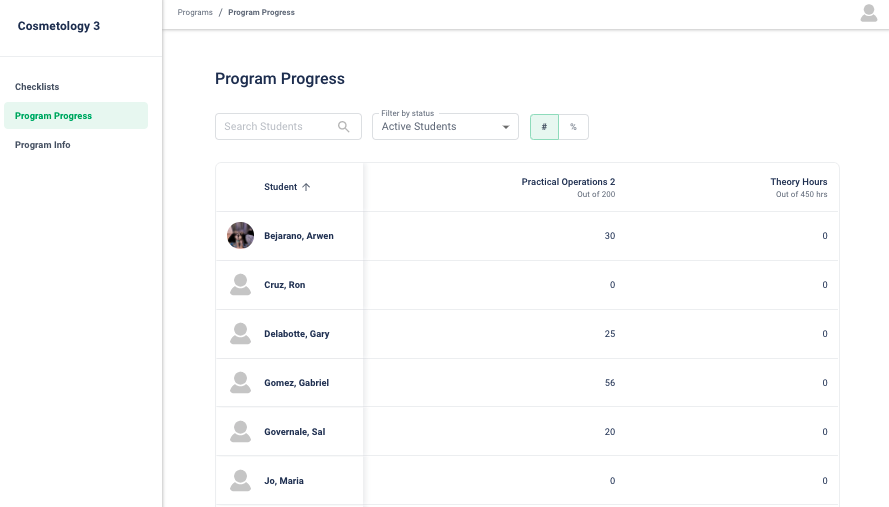 In this view, you can filter by number completed or percentage completed by selecting the appropriate filter. In this view, we are showing number completed.
Clicking on the student's name in the checklist tile on the previous screen will take you to an overview of the student's progress for each checklist.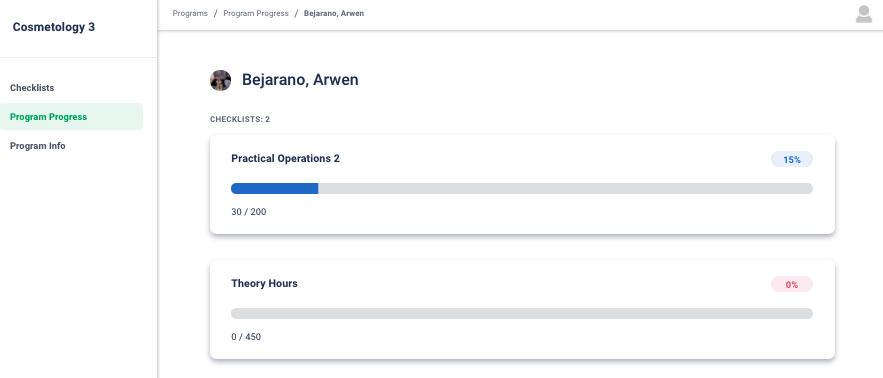 For more detail on a student's activities, click on Practical Operations 2 – this shows progress on specific activities in the Practical Operations 2 checklist.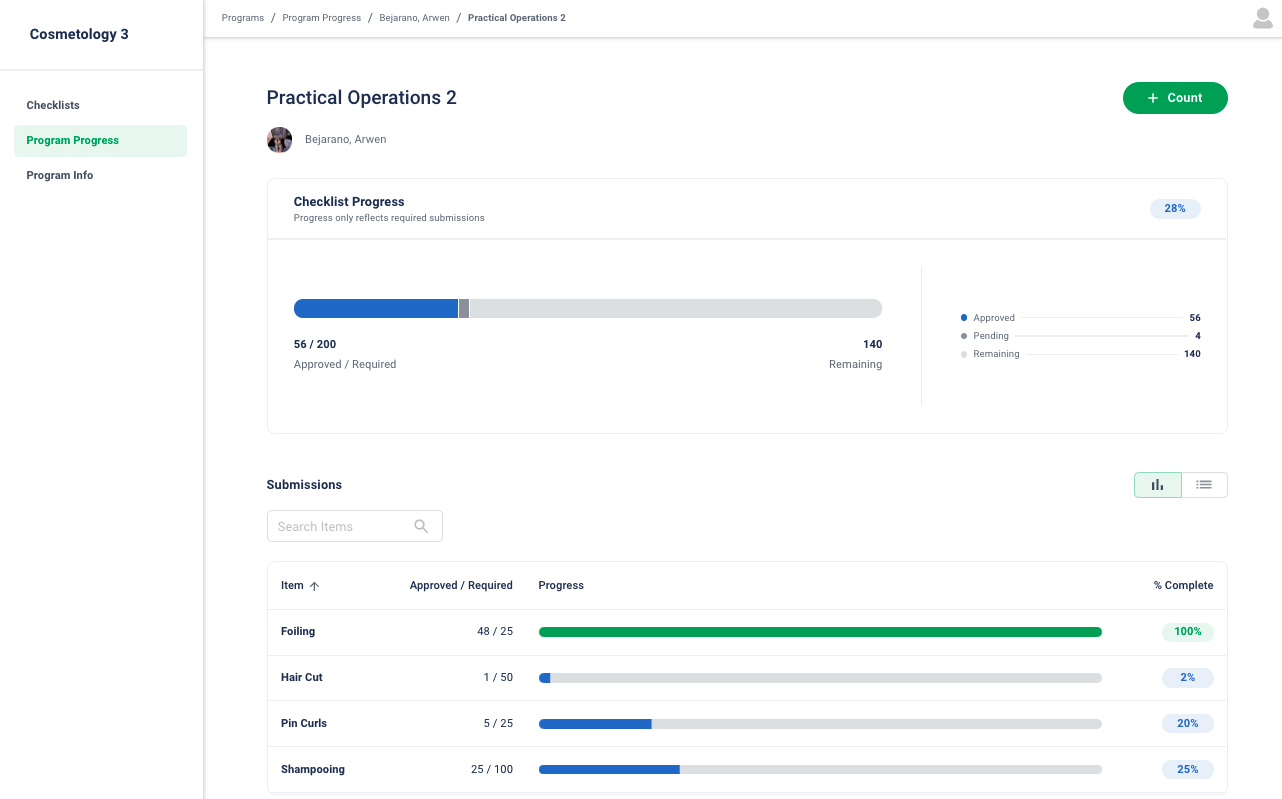 The graph option is selected in this view and shows a visual representation of each item.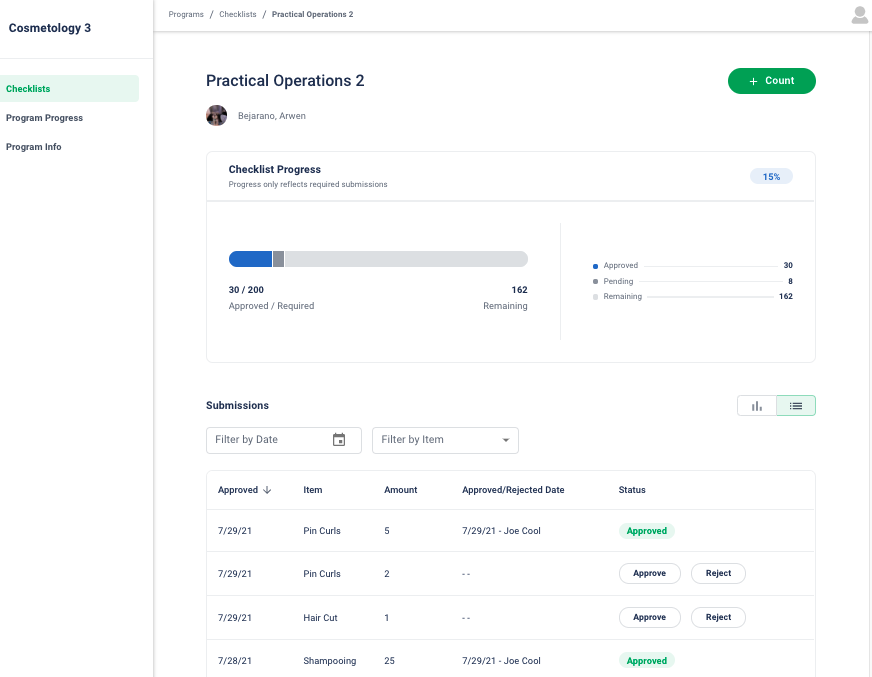 Clicking on the list view shows date completed, approved/rejected date and who approved or rejected the submission, and rejection reason. It also shows any Pending submissions that need approval.