Overview of Submission Approval Process
Watch this short video to see how students submit activities for approval
This module will show instructors & admins how to approve or reject student submissions. If your campus has elected not to allow students to submit items for approval, please skip to the next section.
Approve Student Submissions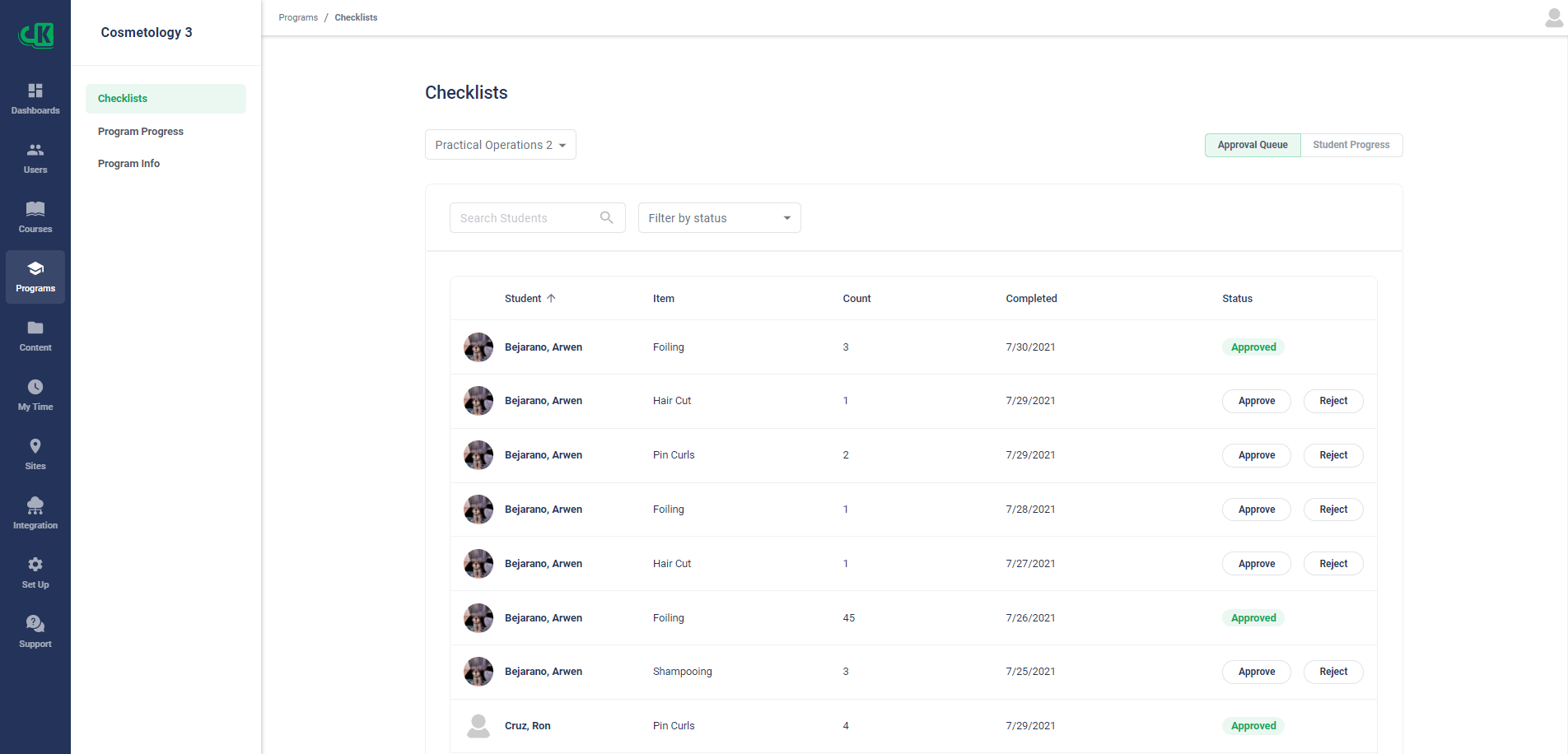 Navigate to the checklists tab by clicking on the program tile you would like to view (ex: Cosmetology)

Make sure you are in the checklist section by clicking Checklists

in the left navigation

You can choose which checklist in the Cosmetology program you would like to view by selecting it from the drop-down box in the top left. In this example we are viewing the Practical Operations checklist

In the top right, select Approval Queue

If you would like to find a specific student, or a group of students you can filter this list by student name or student status in the boxes directly above the student list.

To approve student activities, click Approve

to the right of the students name and activity you want to approve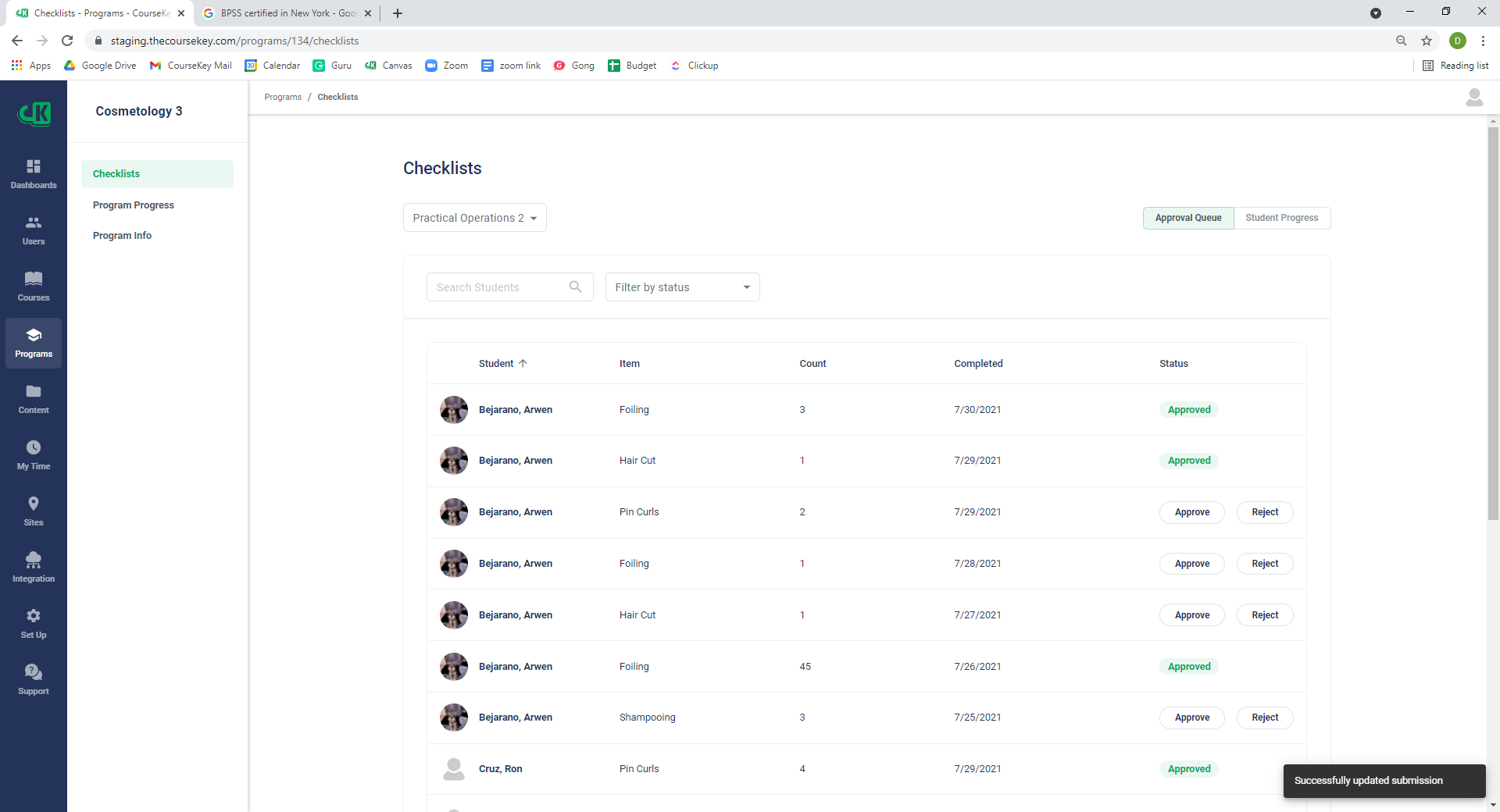 Confirmation of successful approval
Reject Student Submissions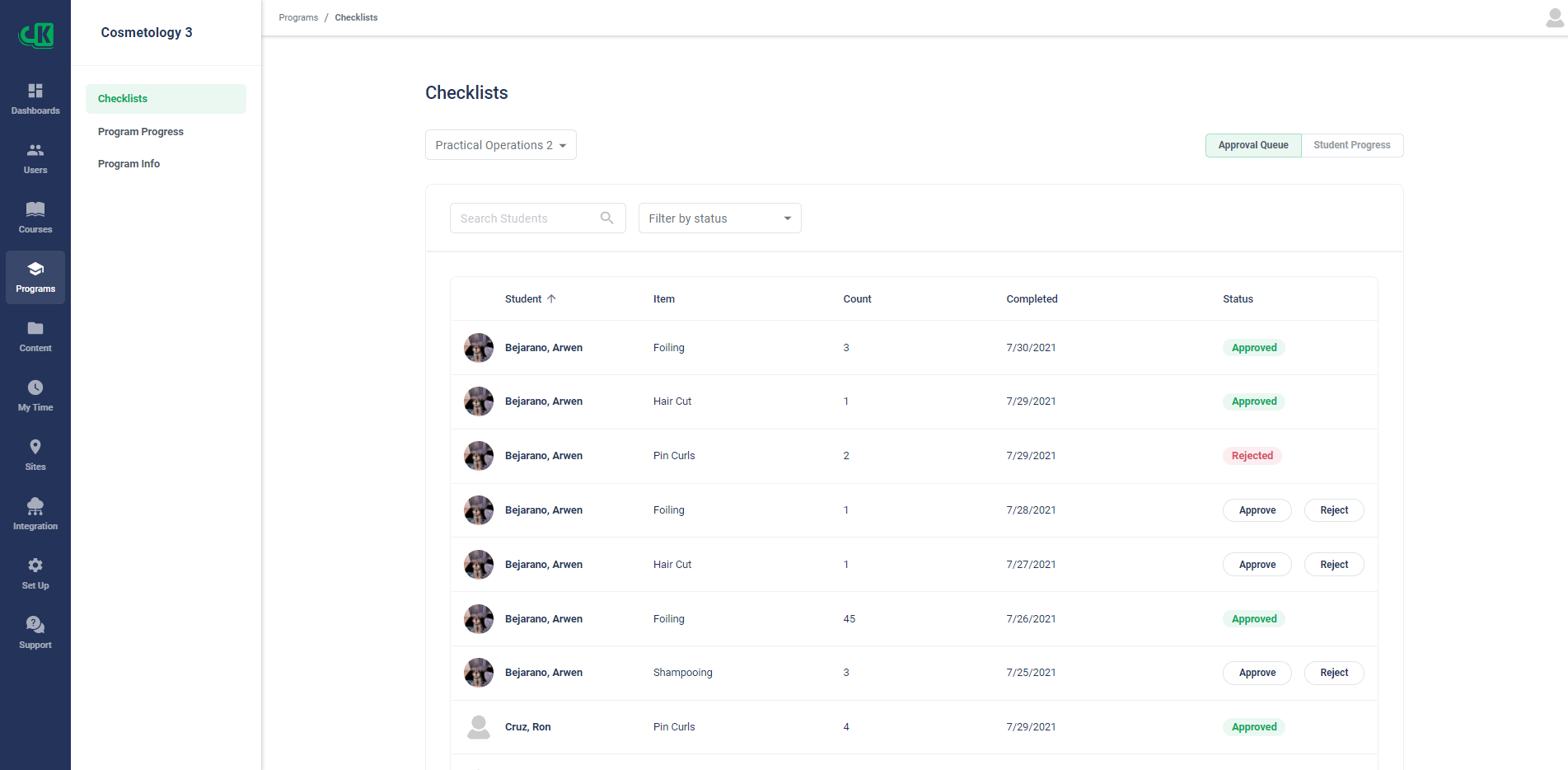 To reject a student submission, click Reject to the right of the student's name.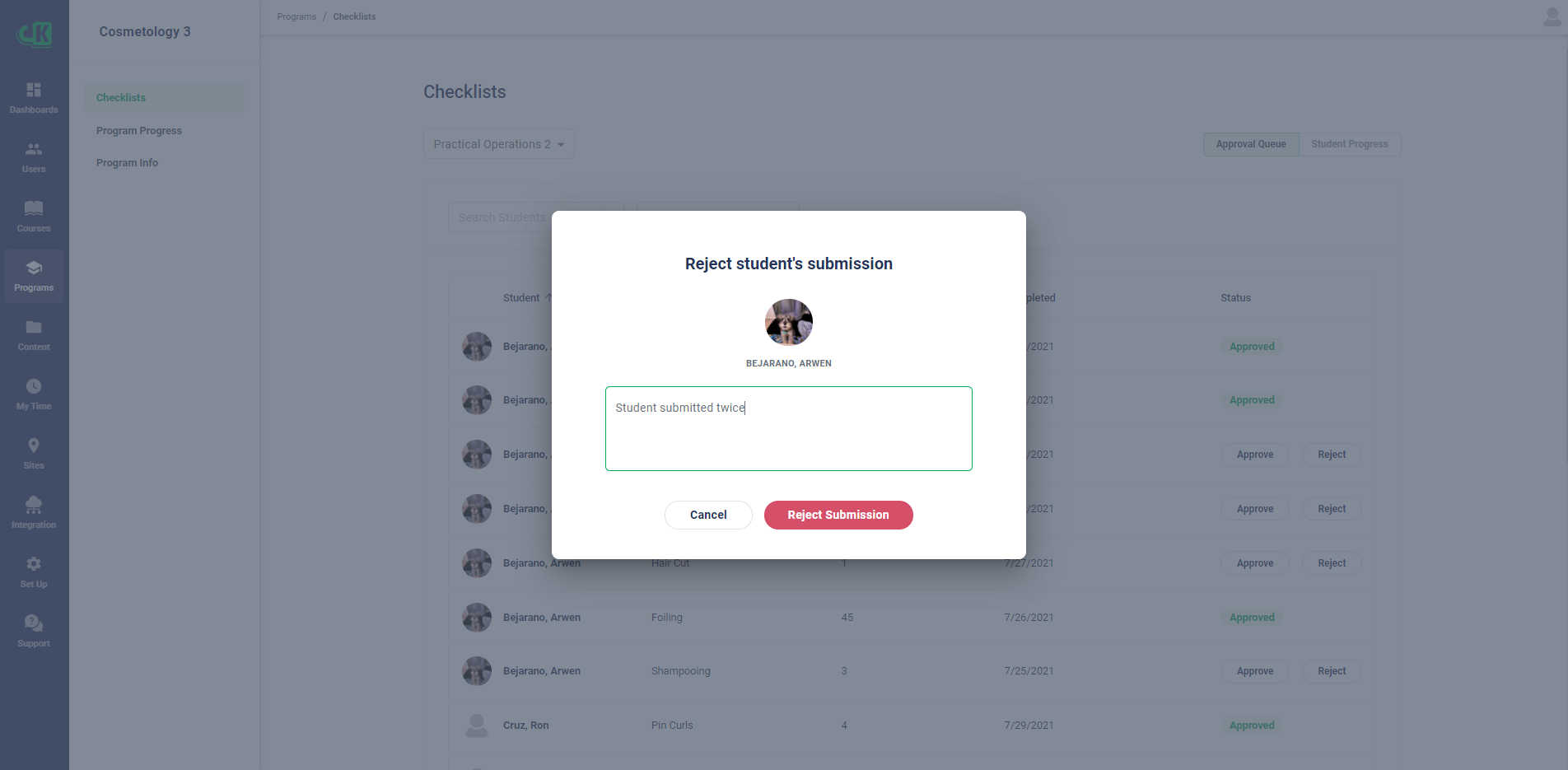 You will be prompted to supply a reason for rejecting a student submission.

After you have entered a reason, click Reject Submission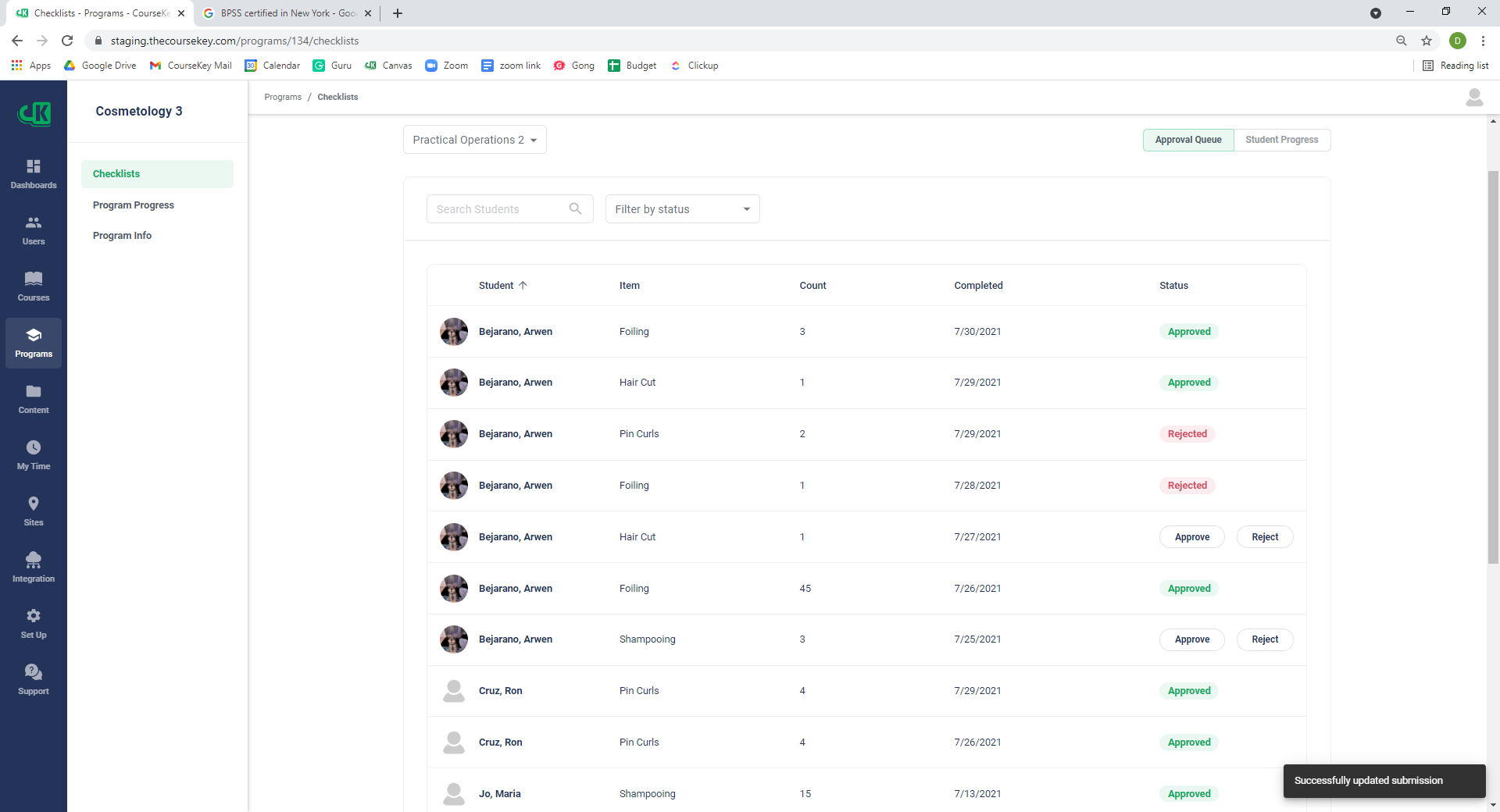 Confirmation of successful rejection
Filters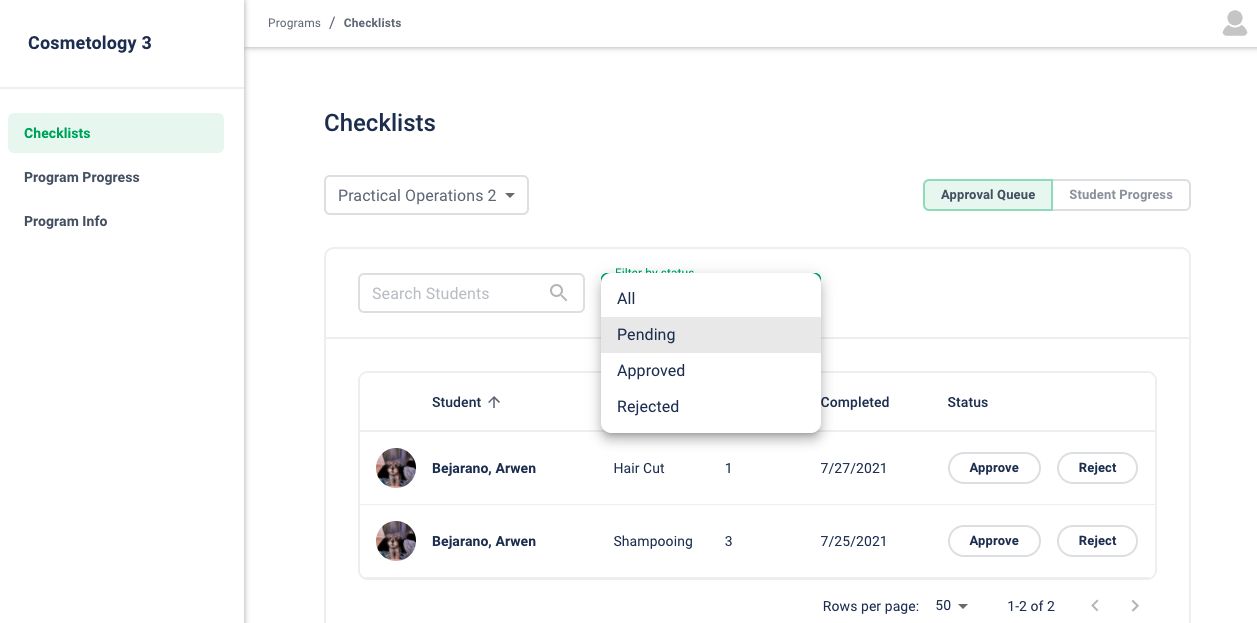 To easily find your Pending approvals, click the Filter by status and select Pending in the drop-down list. This will allow you to easily see any outstanding submissions that still require approval.
Admin I Content Training Review and Resource Guides