Publishing Programs & Checklists
Watch this short video to see how to publish your programs and checklists.
The next step is to publish your program and your checklists. Make sure all labels and settings are correct before publishing. Publishing programs does not publish checklists. When you publish a program and checklists you allow staff and students to see them.
You will learn how to do the following in the next few sections:
Publish a program
Publish checklists

Archive and unarchive a program and associated checklists

Duplicate a program and associated checklists
Publishing a Program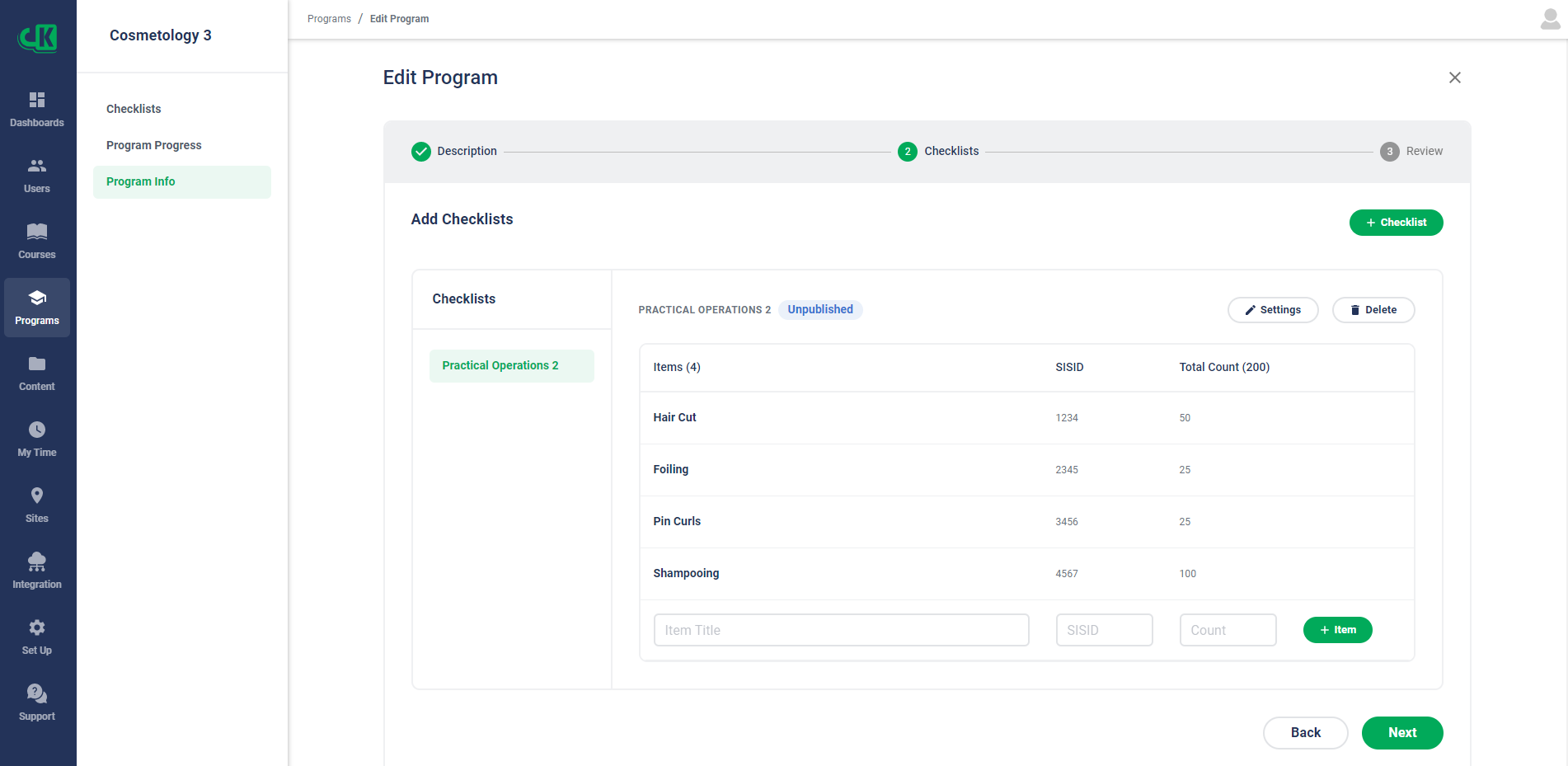 Click Next to review and publish your Program.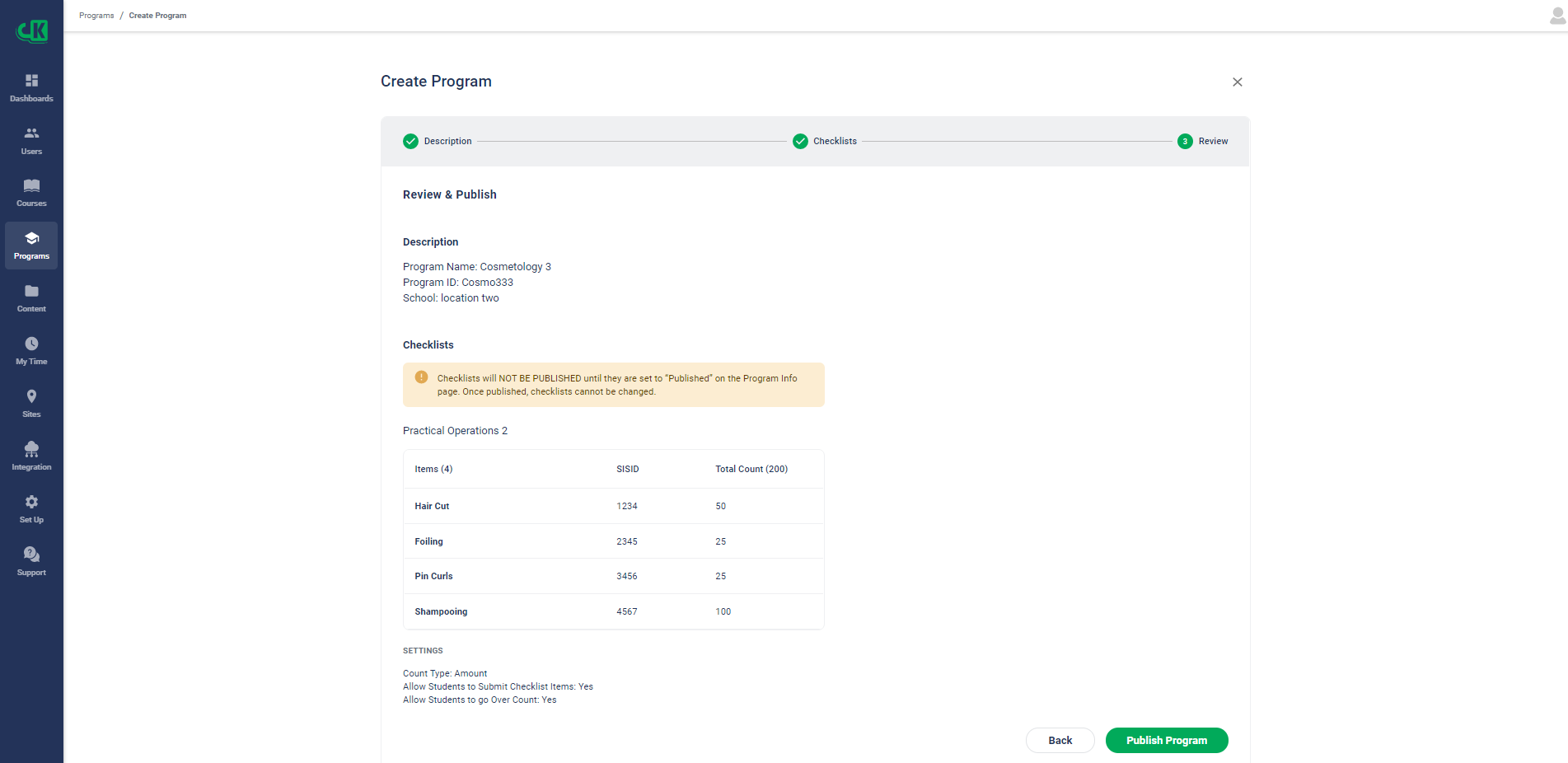 Review the elements of your Program and click Publish Program. This does not publish the Checklists in your Program
Publishing Checklists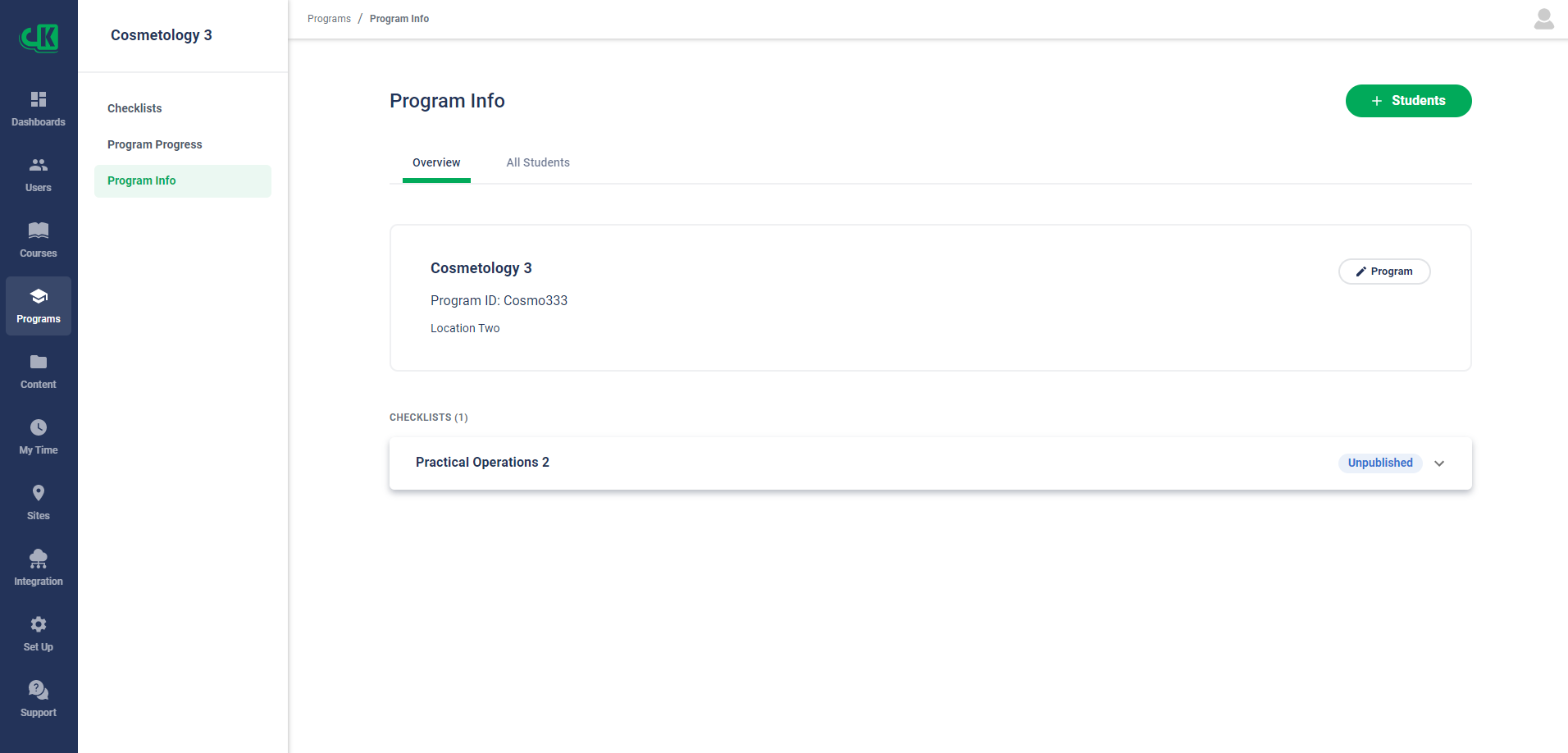 After you publish your Program you will be directed to this screen, c

lick the down arrow next to "Unpublished"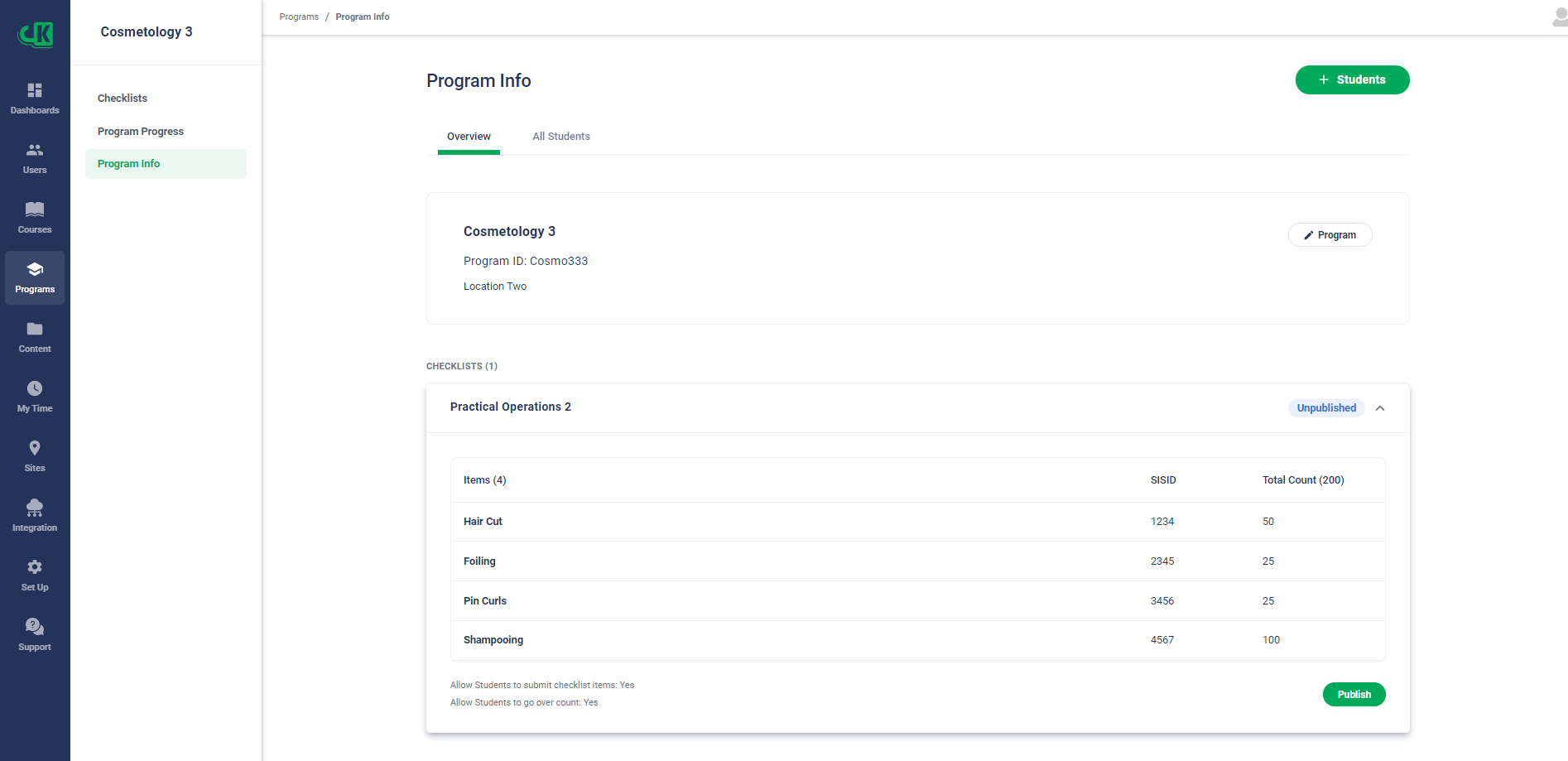 Review all the fields including the settings below the list for accuracy

If you need to make a revision click the Edit Program symbol above and follow previous instructions
If you are satisfied with your checklist click Publish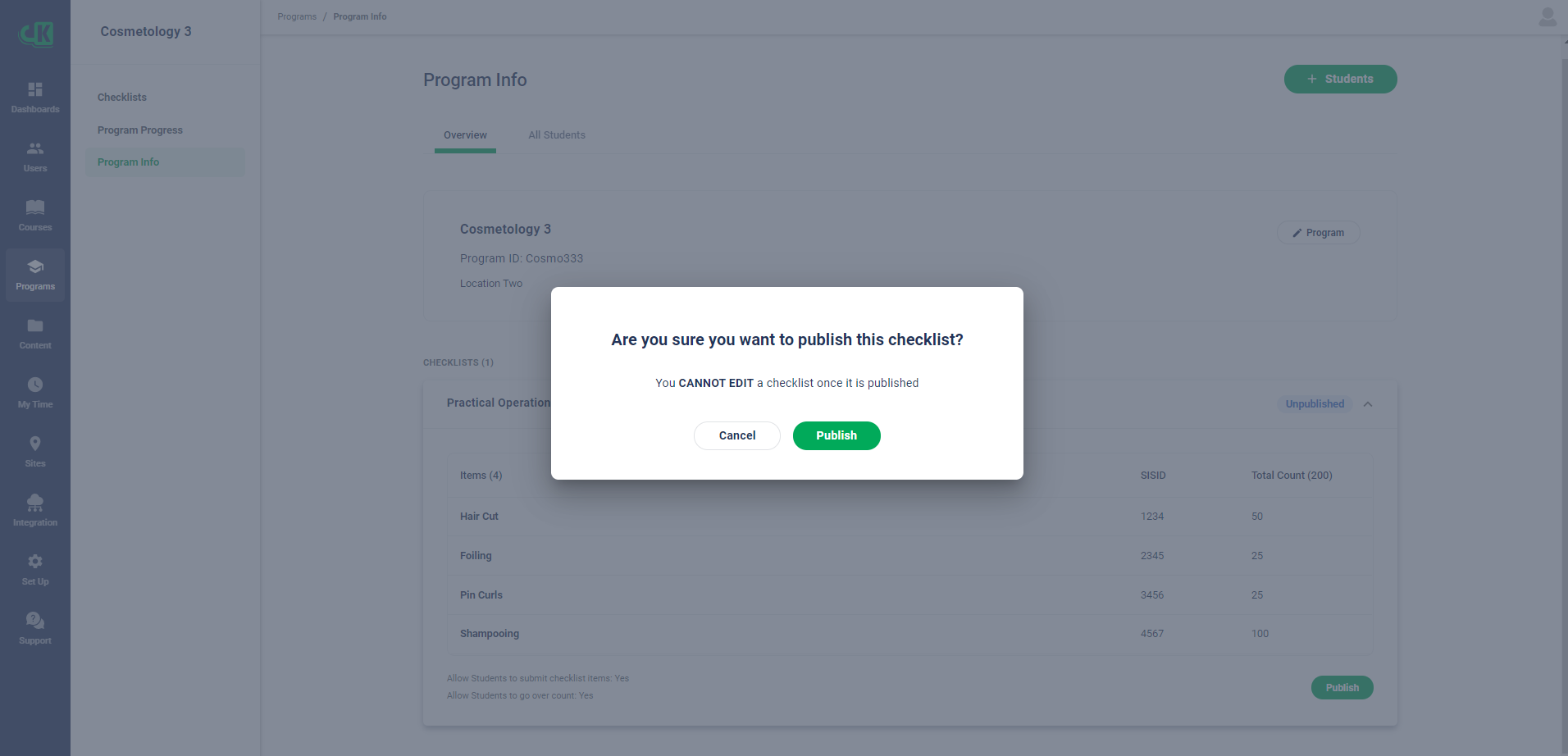 Click Publish to publish your checklist or Cancel to be returned to the previous screen
Important: Once a Checklist is published, many Checklist configuration settings will be disabled to prevent invalid or breaking changes from being introduced.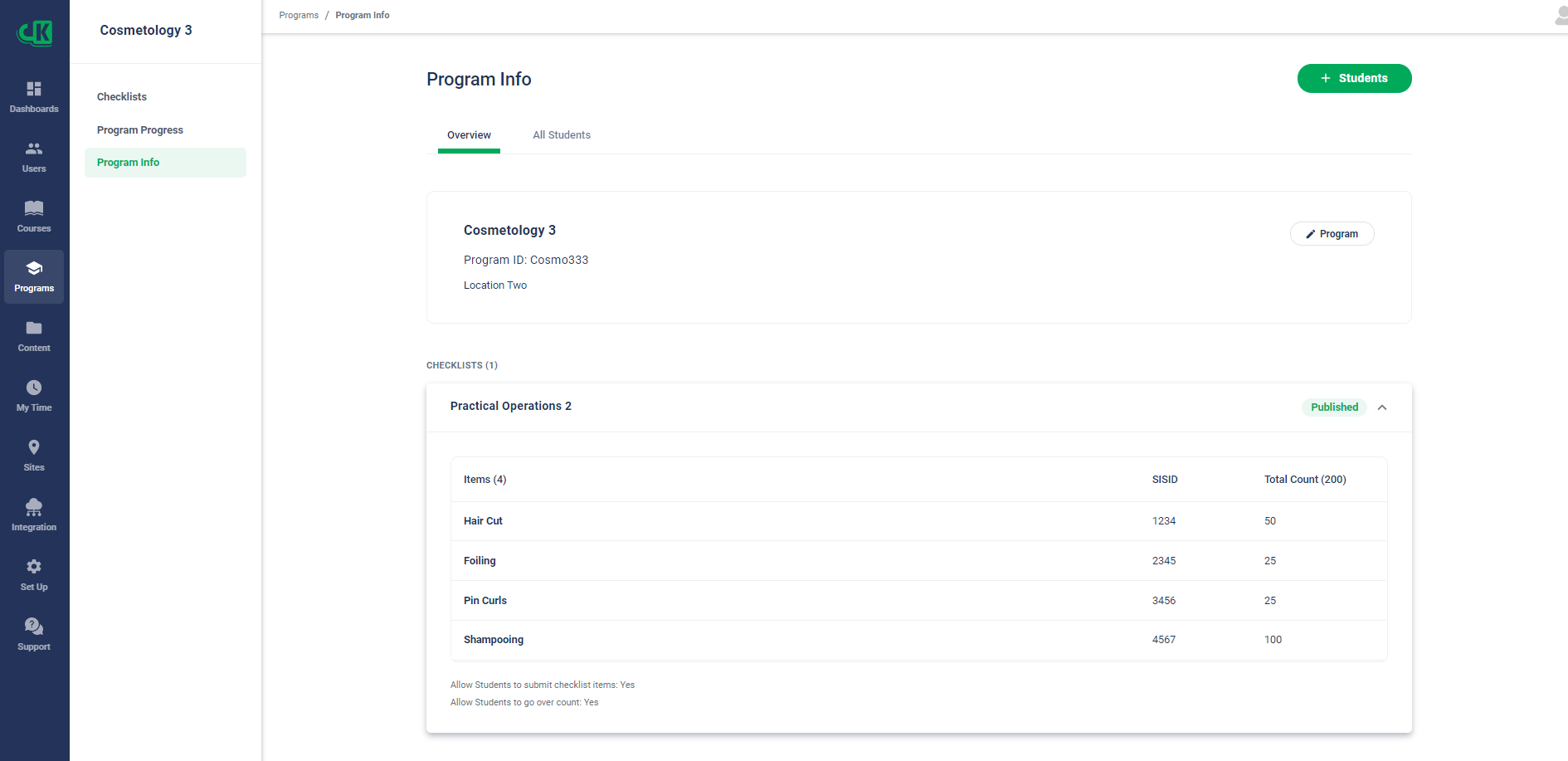 The checklist is now visible to staff and students
Admin I Content Training Review and Resource Guides