Duplicating Programs & Checklists
Watch this short video to see how to duplicate a program and checklists.
CourseKey provides the ability to duplicate your programs and associated checklists. This is very useful if there are two or more programs that have similar skills that need to be tracked. Once a program and checklists are duplicated, they will be in an unpublished status and then you are able to edit them to the specifics for the program they have been duplicated for. This will save time, especially if there are several large checklists that need to be created for multiple programs.
Duplicate a Program and associated Checklists

Because you can apply a program and checklists to one campus at a time, you have the ability to duplicate a program and associated checklists and assign it to another campus.
Click

the three gray dots on the far right of the program you would like to duplicate and click Duplicate.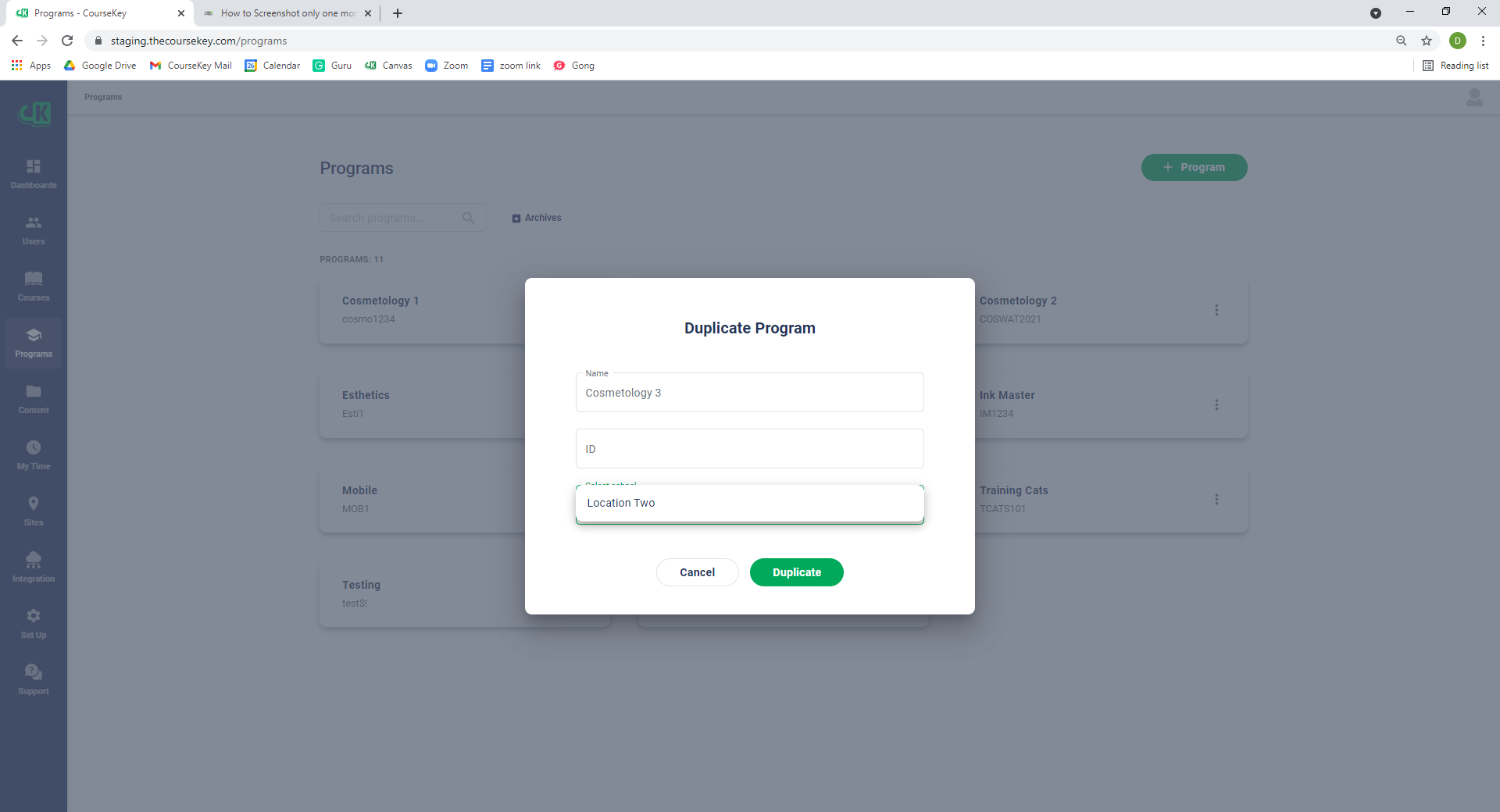 The Program name and ID are pre-filled based on the program you chose on the previous screen. You can change the Name and you must change the ID

Click the drop-down box and select the school/campus where you would like to duplicate the program.

Click Duplicate.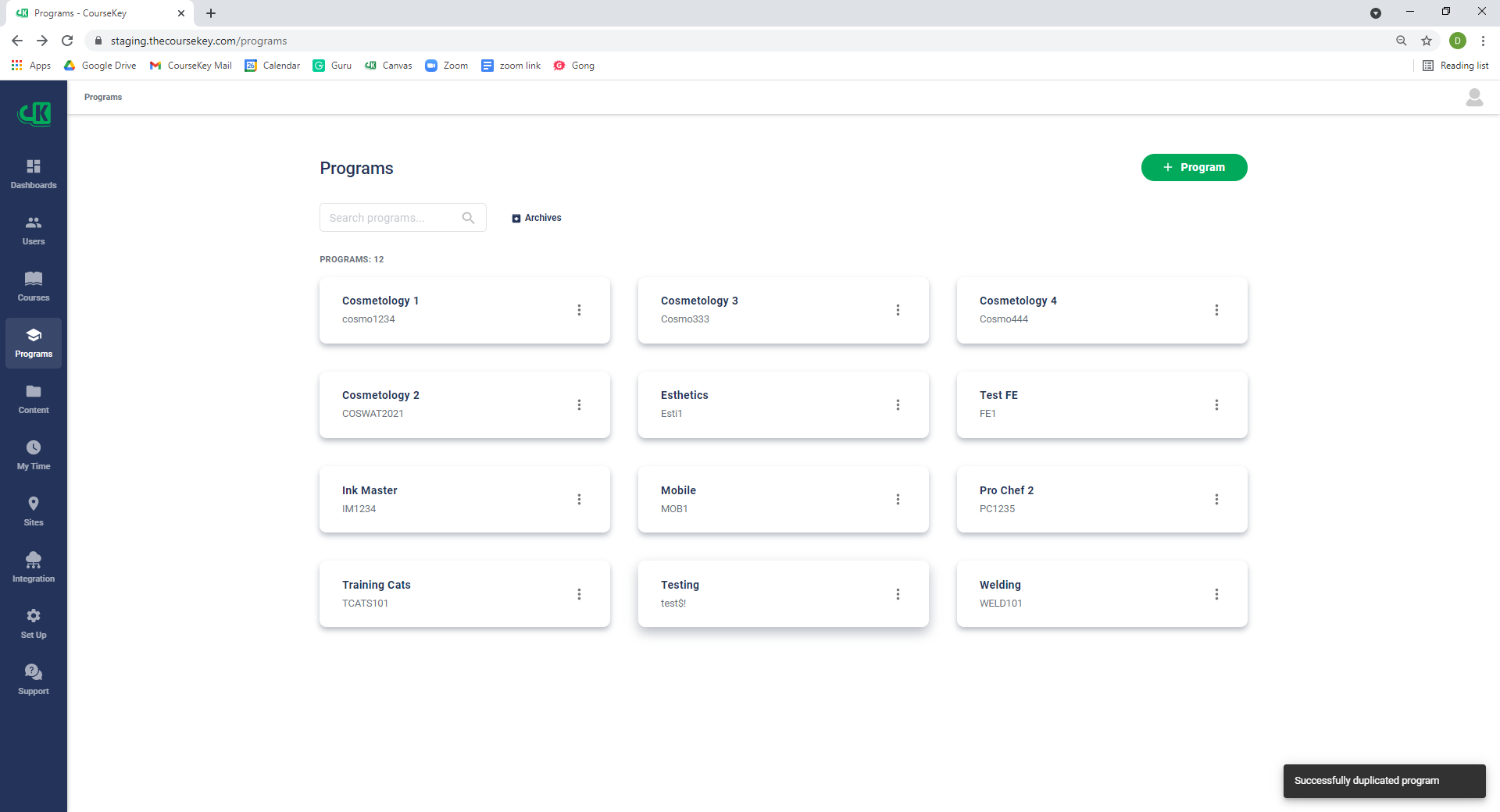 This screen verifies that you have duplicated the selected program to the campus/school indicated in the box above.
Admin I Content Training Review and Resource Guides