Creating and Managing Programs
Watch this short video to see how to create and manage programs.
Programs & Checklists
Programs are a new way to keep track of how students are progressing in particular areas. You will create your own programs and add checklists to your programs. These programs can be duplicated for additional campuses, archived and unarchived. Checklists are created as a part of a program. You can create as many programs and checklists under them as you need.
Managing Programs
Create a program: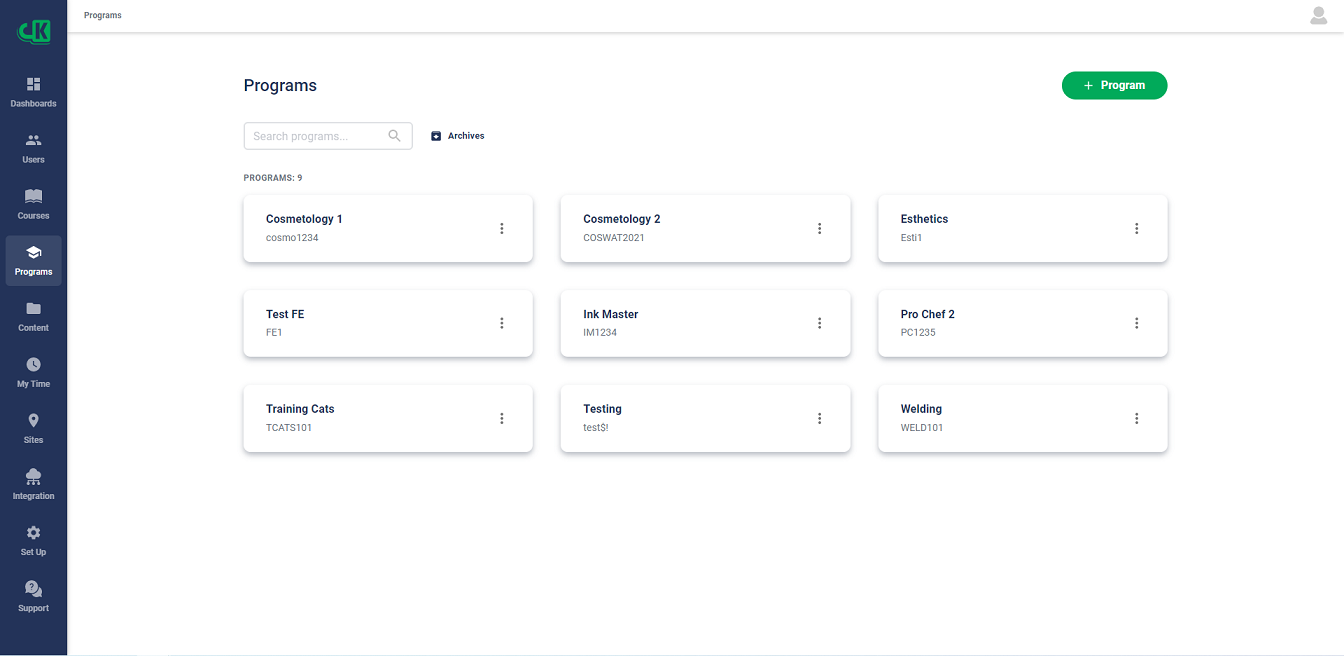 Click on the Programs icon in the left navigation bar to open the Program tab
Click on + Program

to access the Create Program page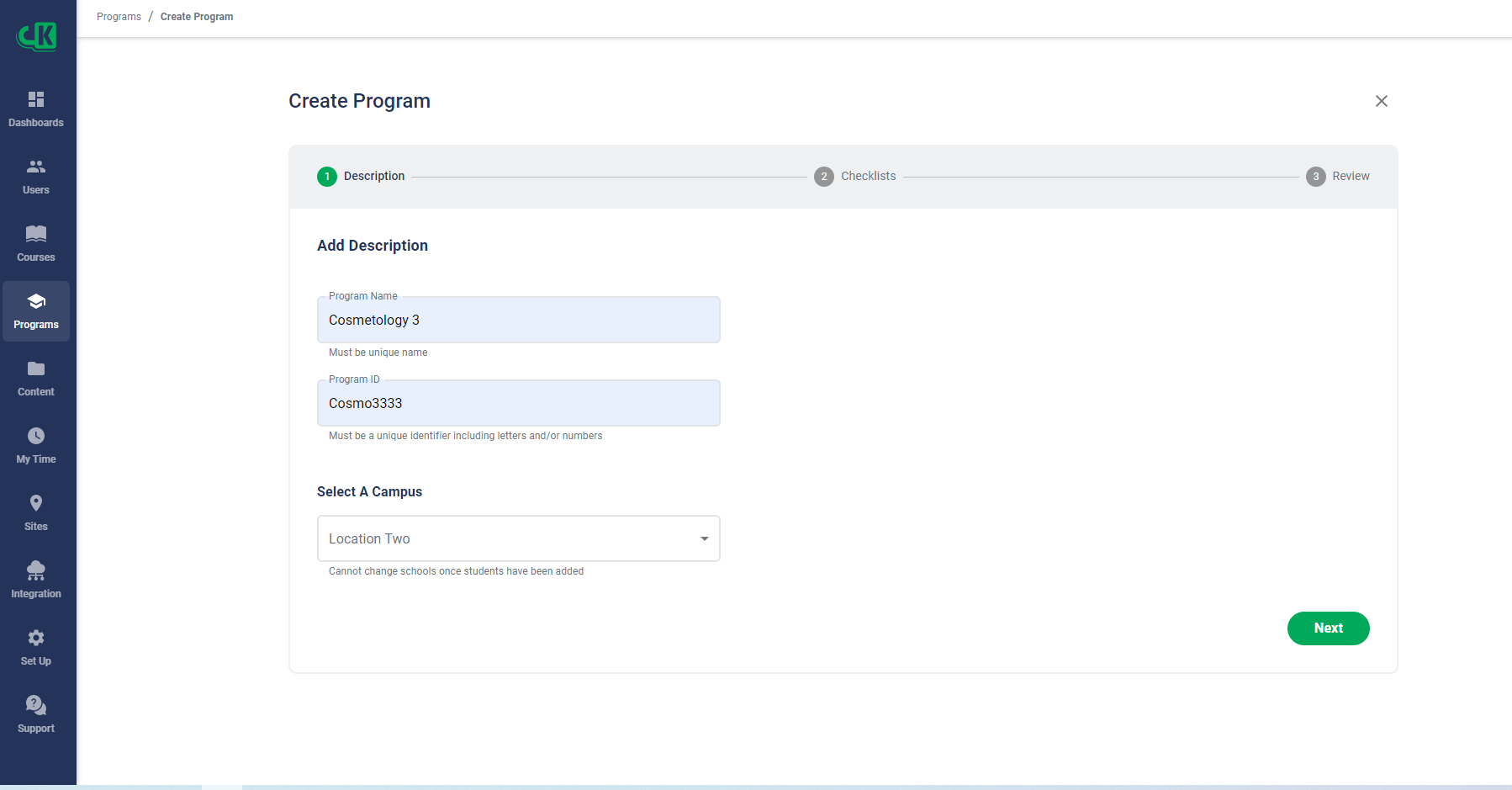 Add your desired program name, such as "Cosmetology"

Add a program ID. The program ID can be letters or numbers and

should match the program ID in your SIS so the data , when imported, will go to the right place in your SIS.

For example: Cosmo3333

You can create programs for one campus at a time. Click on the drop-down box and select the campus you are creating the program for. We will show you how to duplicate programs that can be applied to other campuses later in the training.
Admin I Content Training Review and Resource Guides