How to Schedule an Assessment
After an assessment has been created it will appear on the Send Assessment tab within your course. Each assessment provides the option to start the assessment immediately or schedule it for a later date and/or time. This article walks you through how to select your preference and schedule a start/end date and time.
To start an assessment immediately, check out the article:
Note: You can not schedule Instructor-Led assessments or assessments that are completed
Schedule an Assessment
1. Log in to your CourseKey portal and locate your course.
2. From the Content tab locate the specific assessment you want to schedule.
3. Select the three dots to the far right for more options.
4. Select the Schedule Assessment to proceed to the assessment settings: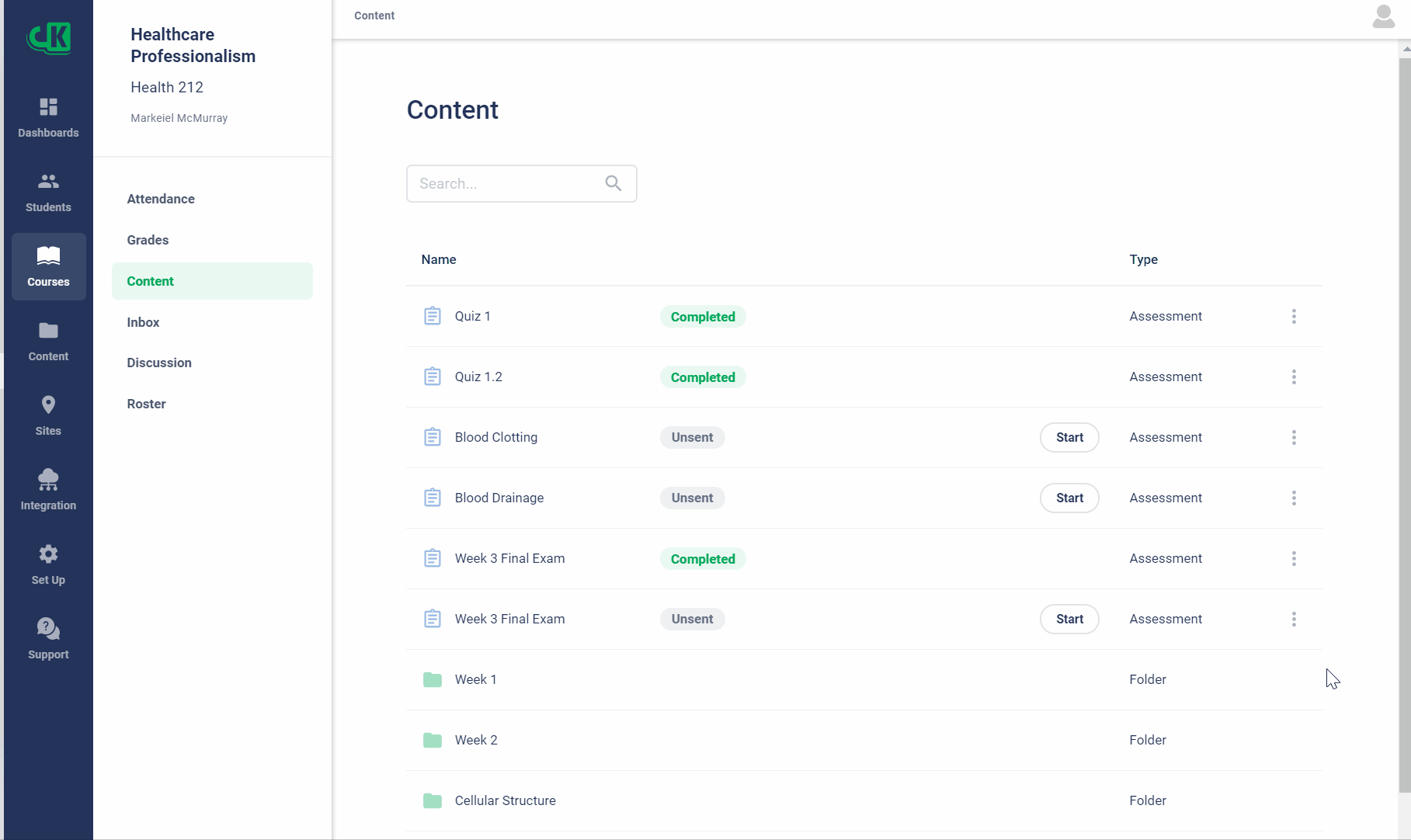 5.

Choose your Date & Time Range you wish to schedule.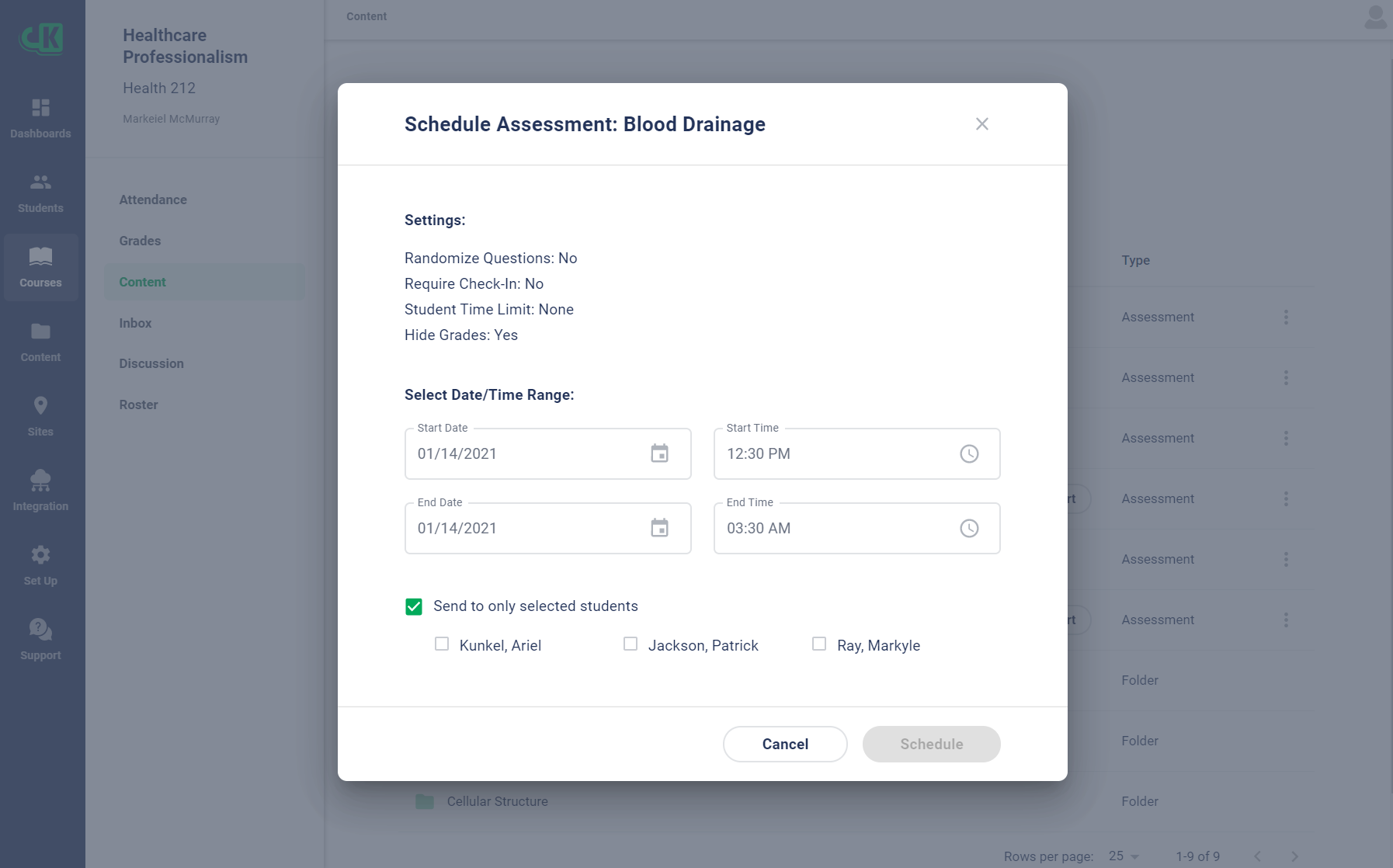 6. Select which students will have access to the assessment:
a. All students. The assessment will be available to all students in the course. (If you've chosen to require students to be checked-in, then all checked-in students will have access).
b. Specific students. Selecting the checkbox will display all of the students currently enrolled in the course. Select the check box next to each student that should have access to the assessment. If the student's name is not selected, the student will not see the assessment.
7. Once you've chosen all your preferences, select Schedule to schedule the assessment.
End the Assessment
The assessment will close automatically at the selected end date/time. Once the assessment begins this cannot be changed, so be sure to review that your selection is correct.
Note: An assessment can end early by merely selecting the End button.
Log In to Your Account
Update the Settings
Before the assessment starts you will have the option to update the selected settings.
1. Select the three dots to the right of the specific assessment for more options.
2. Select to Edit Settings.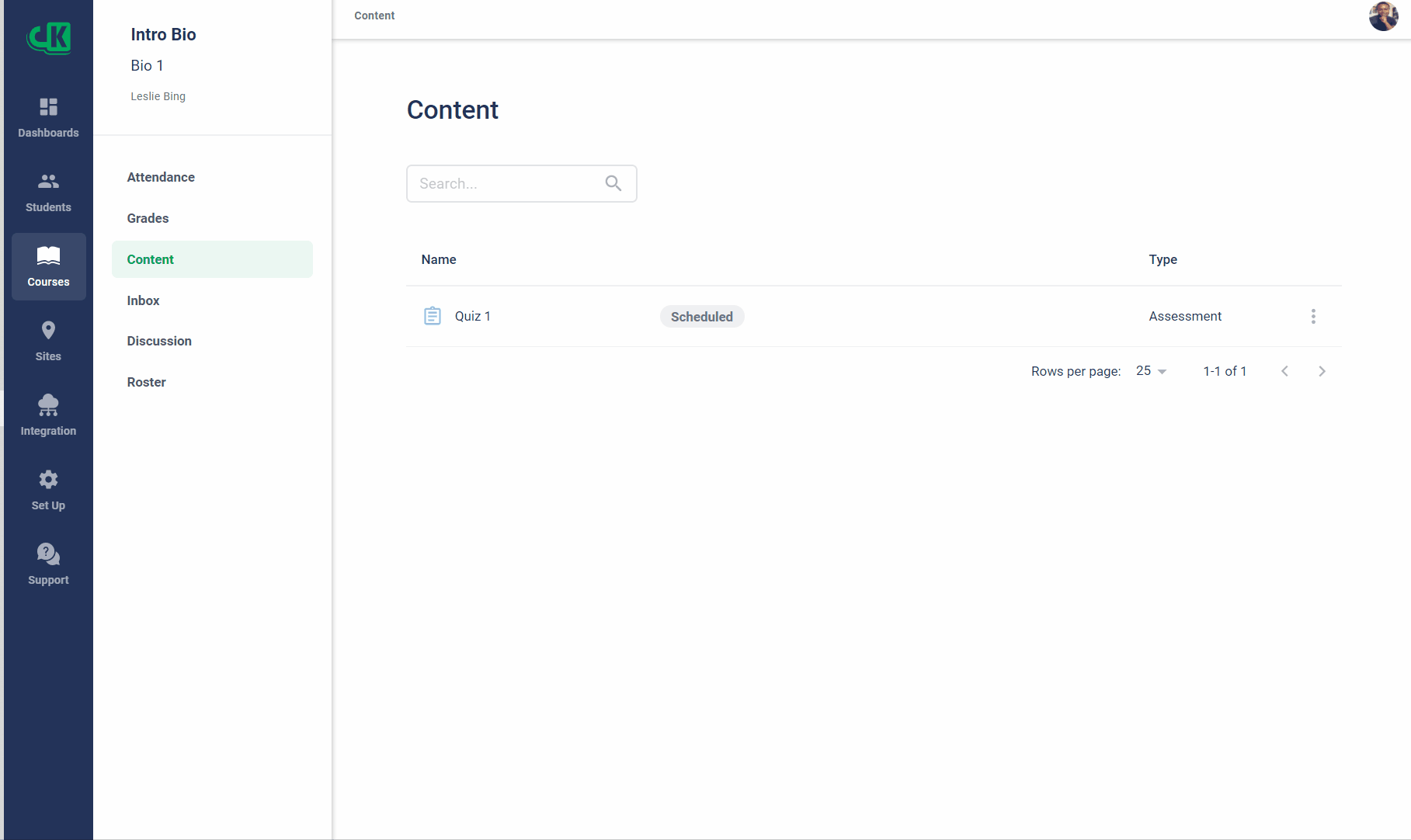 3. Update the schedule or preferences as needed and select Schedule when finished.