How to Create Assessments
This article will look at the basics of how to create both traditional assessments and observational assessments from the Content tab to deliver to your students.
Creating a Traditional Assessment
1. Log in to the CourseKey Portal and click on the Content tab in the left navigation tool.
2. Click on which program collection you would like to create an assessment in.
3. Select +Assessment at the top right.
4. Add Assessment Title, choose the folder you want the assessment to live in, and select next.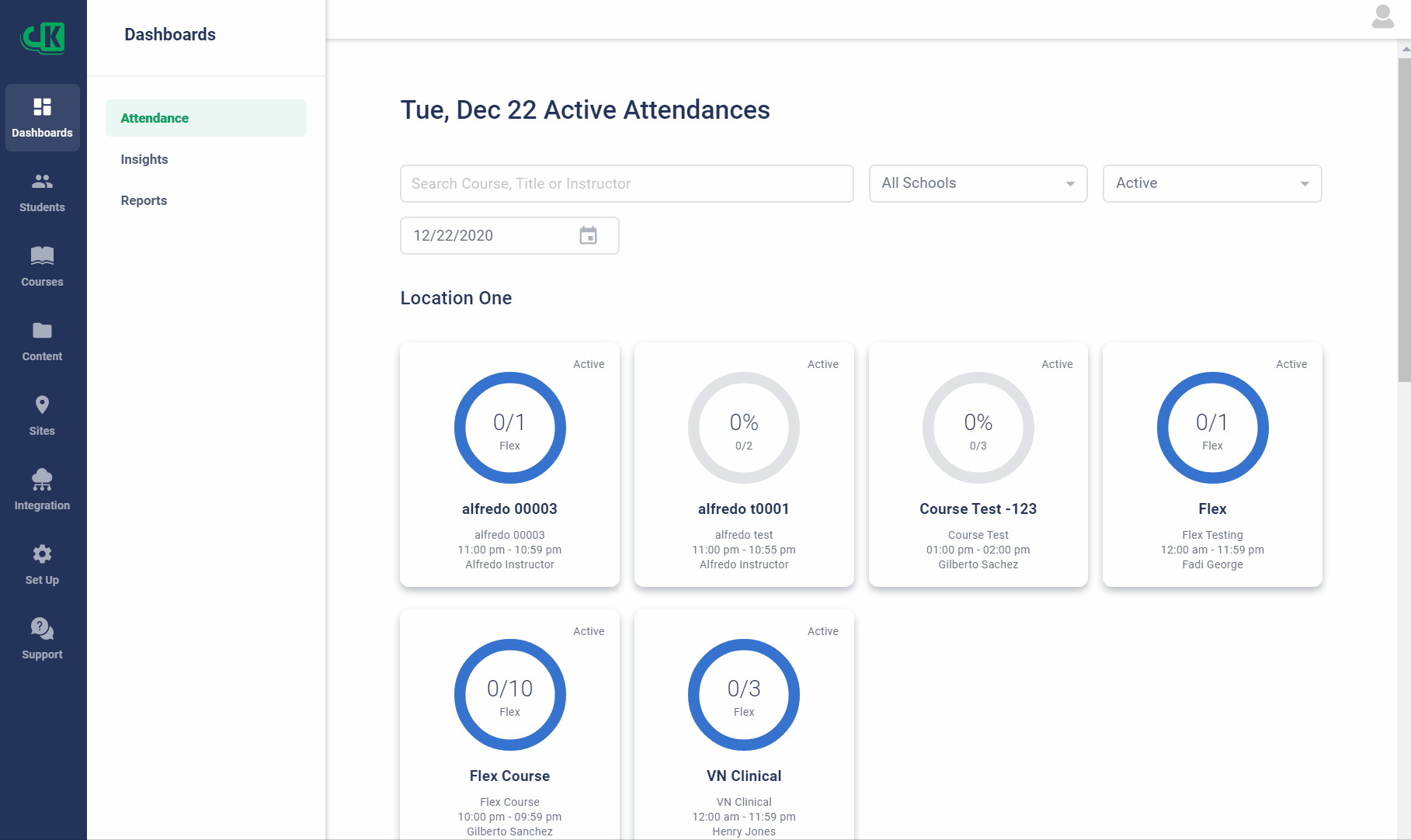 5. Select + New Question at the top right.
6. Select a question type you want to add from the drop-down menu.
Note: If you would like to see more information about question types please take a look at Question Authoring.
7. Once you finish your question you will have two options:
a. Selecting Add & Create New will add another question to the assessment.
b. Selecting Add & Close to stop adding questions to the assessment.
8. Review the questions you've added in the preview pane:
a. To reorder the questions you can drag & drop them by placing your cursor over the 6 squares at the far right and a hand shall appear.
b. To remove a question from the assessment, click the trashcan icon in the top right corner of the question.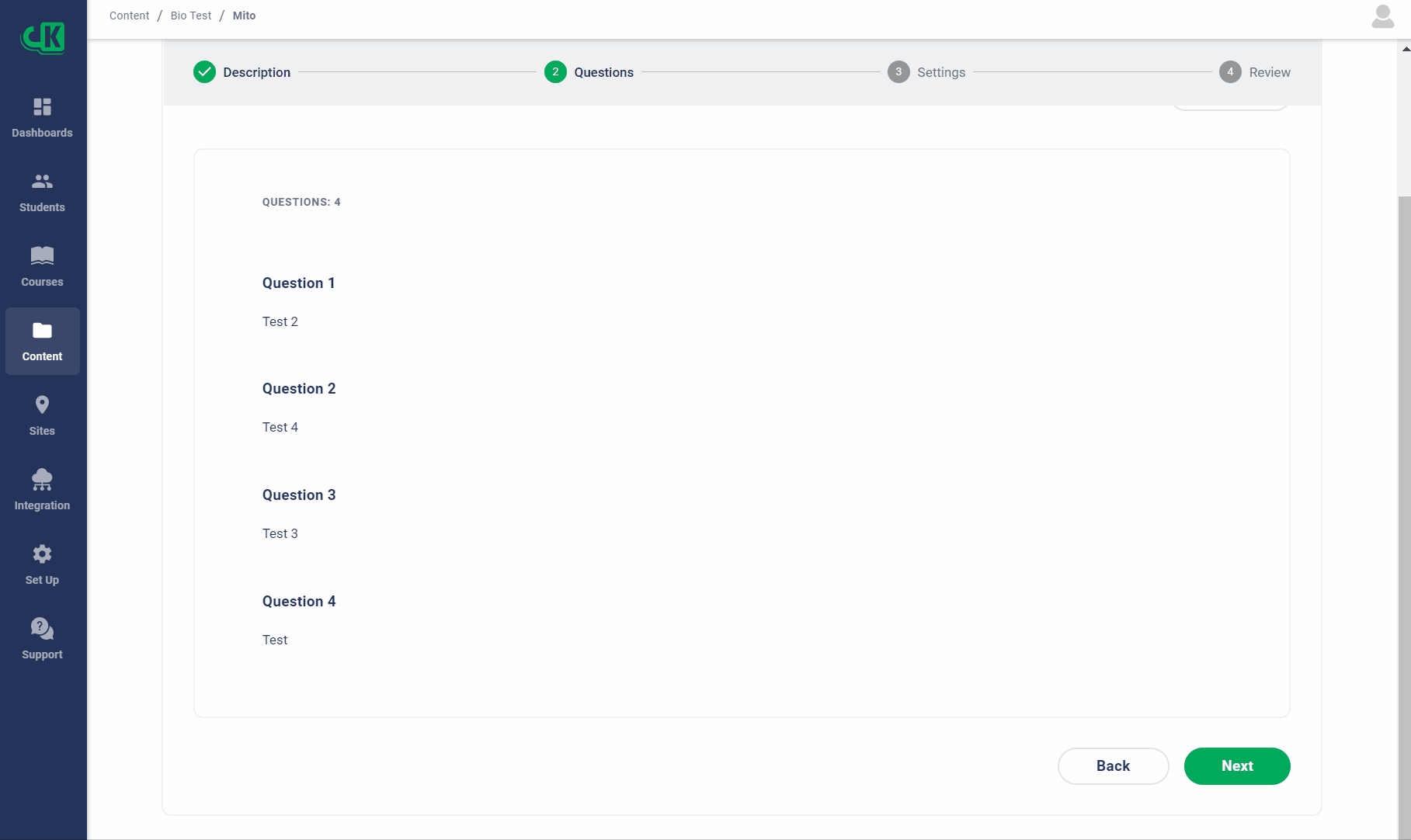 7. Select Next.
8.

Choose your Optional Settings and select Next.
9.

Review your assessment and when you are satisfied select Publish.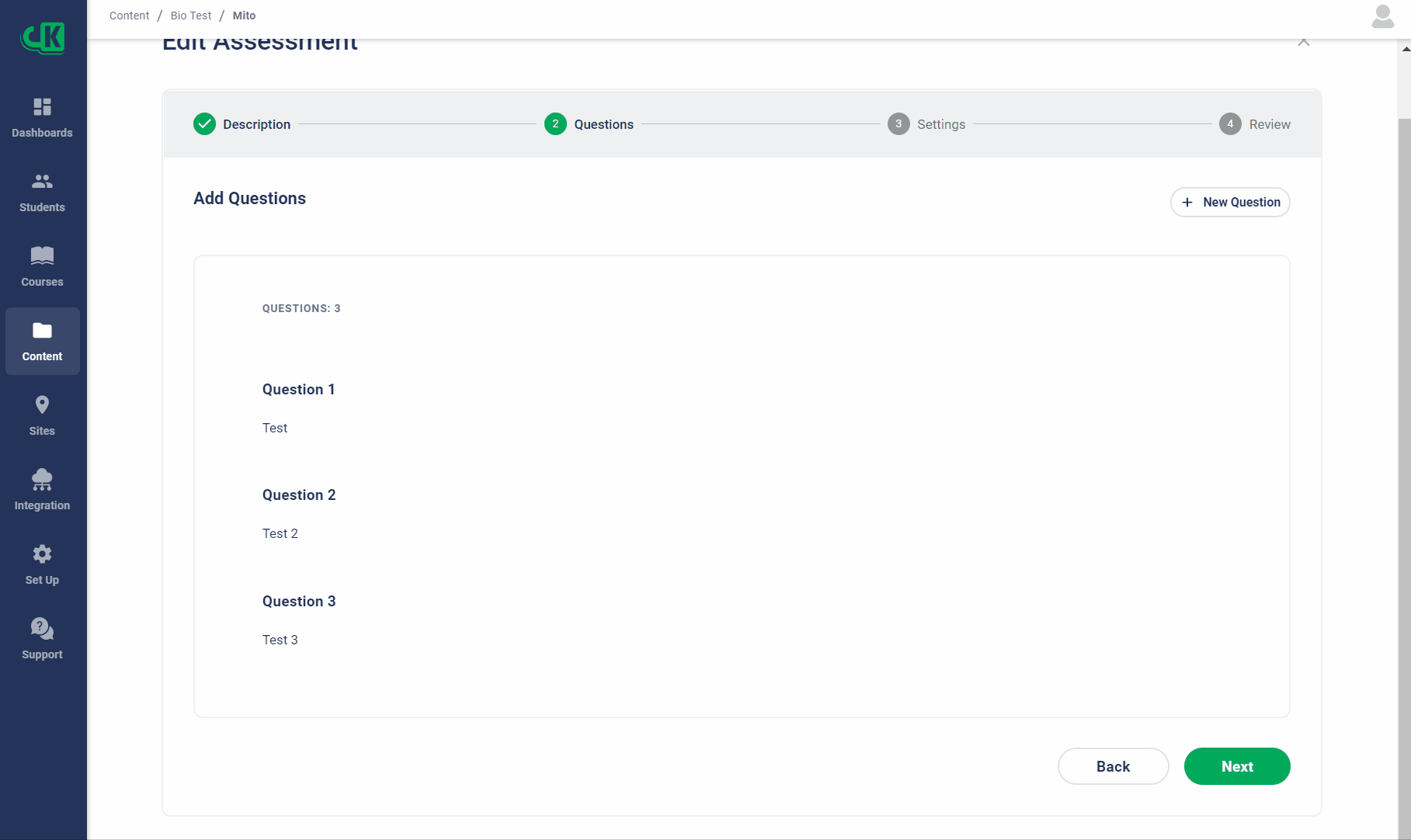 Creating an Observational Assessment
An Observational Assessment is utilized by instructors to complete evaluations of students in core competencies. For an Observational Assessment please check the box Instructor-Led when choosing your Optional Settings. Observational assessments are created in the exact same way as a traditional assessment. (See above) The only difference is the Optional Setting.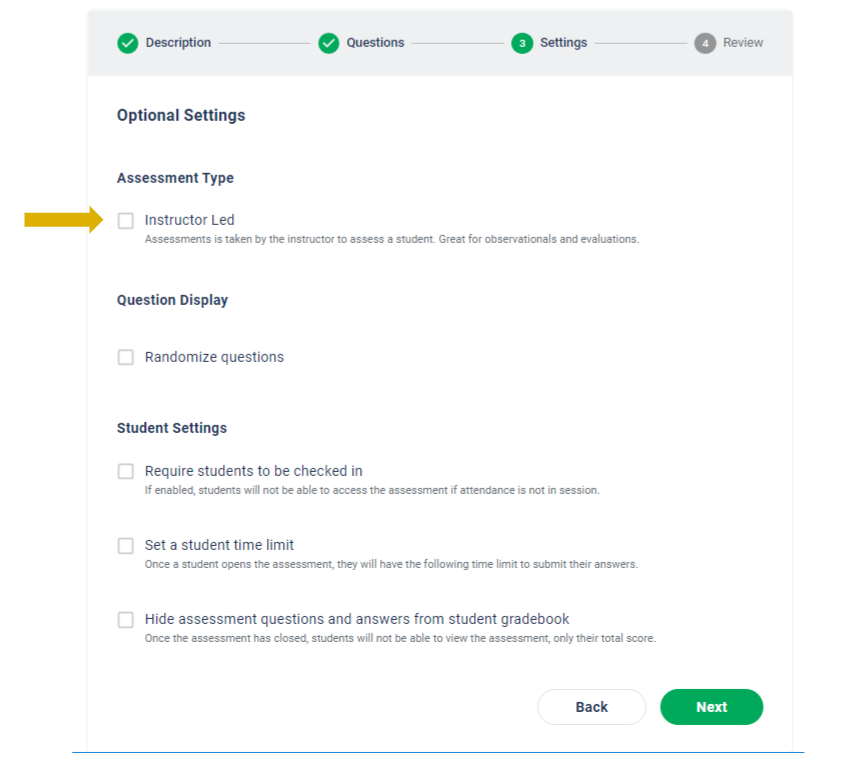 Changing a Traditional Assessment to an Observational Assessment
If a traditional assessment has already been created, you can update the assessment to an observational assessment from within the folder.
1. Locate the assessment within the folder of your choosing.
2. Click on the three vertical dots to the right of the assessment to show more options and select Edit.
Note: If an assessment has already been created, you can edit the assessment. However, edits are applied to every instance of the assessment in all courses that have not been sent to students.
3. When you come to the Optional Settings page of the assessment check the box Instructor-Led, select next, and Save Changes.