How to Create a Student Account
School administrators can create individual student CourseKey accounts within the User Management feature in the Admin Portal. This option is beneficial for last minute additions or any time you want a fast and easy way to add a new student account.
Note:
If you have a several student accounts to create you may want to consider creating the accounts in bulk. Check out this article for additional information:
User Management
1. Log in to your account on the web application and click on the Admin Home in the top right corner of the screen.
2. Select Users in the top navigation.
3. Select the Add Student button in the top right corner.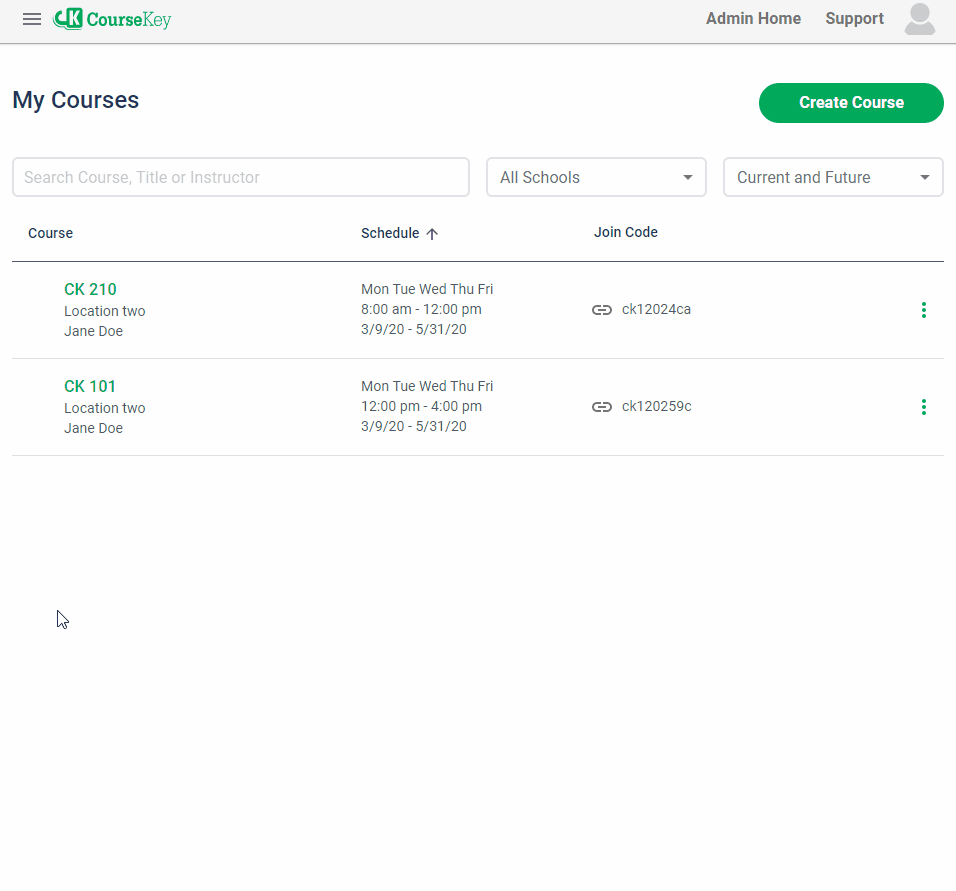 Personal Info
In the top section you'll first enter the student's name and email address. (The email address entered will be the student's username when logging into CourseKey.)
A checkbox will indicate if the student should receive a welcome email. This email will include the student's username, password, and details on how to log in to CourseKey. The box will be checked by default to send the welcome email, but if you do not want to send it you can select to uncheck the box.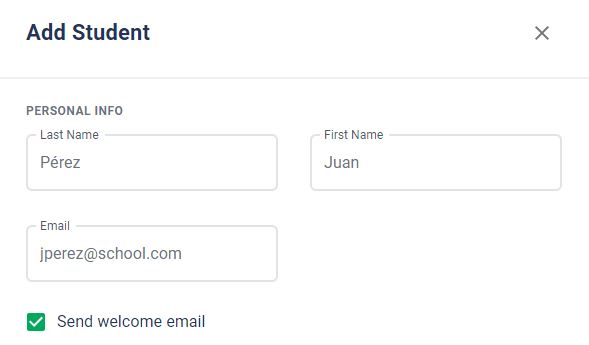 Schools
Select the school that the student attends from the available drop-down menu, along with the students school issued ID number.

Password
In the bottom section create a temporary password for the student's first log in to their account. The password must contain:
One lowercase letter

One uppercase letter

One number

At least six characters
Confirm that you've entered the correct password by entering it a second time in the additional field.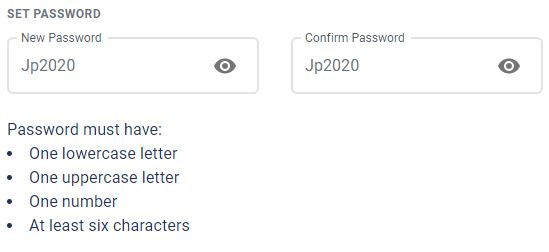 Note:
If you've chosen not to send a welcome email be sure to make note of the password entered so it can be communicated to the student.
Add Student
When you've completed the form, select the Add Student button to finish creating the account.