How to Access CourseKey on a Computer
In addition to the mobile app, students also have the option to access CourseKey from a desktop computer.
Note:
Depending on the attendance technology at your school, it may be required to use the mobile app to check-in/out for attendance.
Google Chrome Browser
When using a desktop computer, the best way to access CourseKey is with the Google Chrome Browser. If you do not have Google Chrome installed on your computer, follow these steps.
1. Go to https://www.google.com/chrome/ and click Download
2. If you have any questions on finishing the installation Click Here to visit Google Support for step by step instructions
Log in to Your Account
The CourseKey Portal provides quick access to log in to your account. Using the Chrome Browser that you have installed, follow these steps to log in to your account.
1. Go to https://portal.thecoursekey.com

2. Enter your Email and Password information
3. Click Log in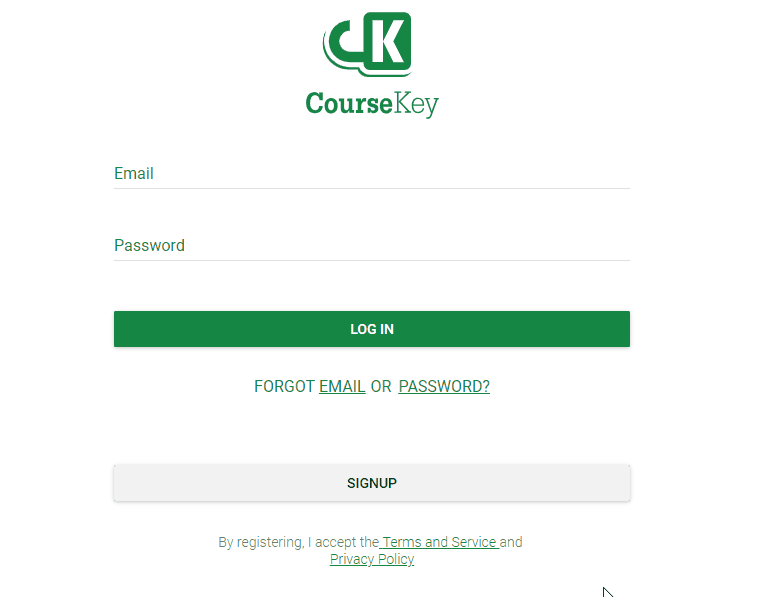 Note:
When you visit https://portal.thecoursekey.com be sure to save the webpage as a bookmark! That way you'll be able to access it quickly without having to remember the URL.