How to Reset a Student's Password
If a student forgets the password to their CourseKey account, school administrators can provide them with a temporary password to log in. After logging in with the temporary password the student will be prompted to personalize their password for future use.
User Management
The first step in resetting a student's password is to locate that student in Student Management.
1. Select the Students tab in the left navigation bar.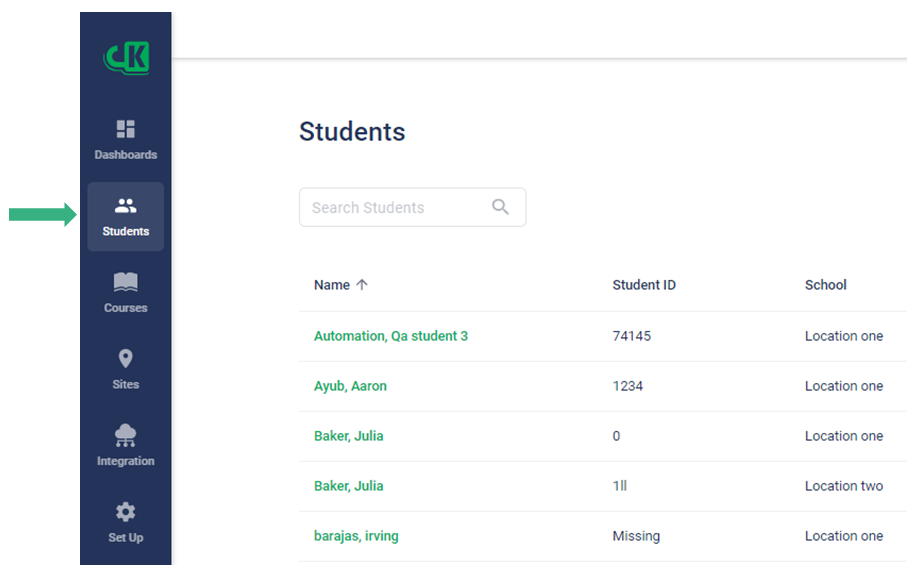 2. Locate the student's account. In the search bar you can enter the student's name, student ID number, or email address.
3. Select the student's name to view their account information.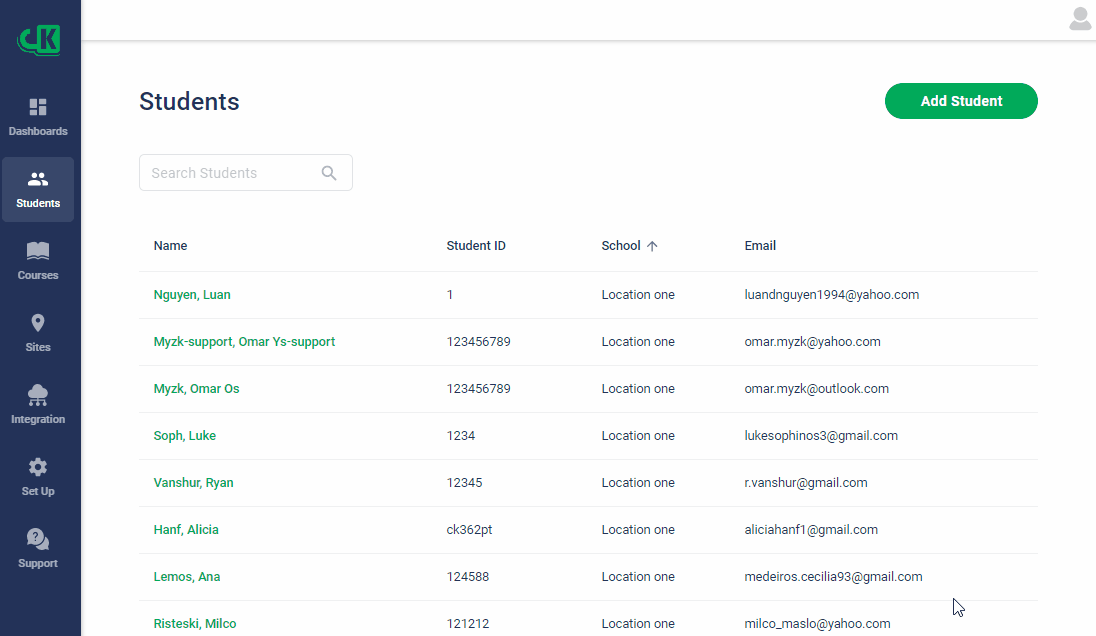 4. In the secondary navigation select Student Info.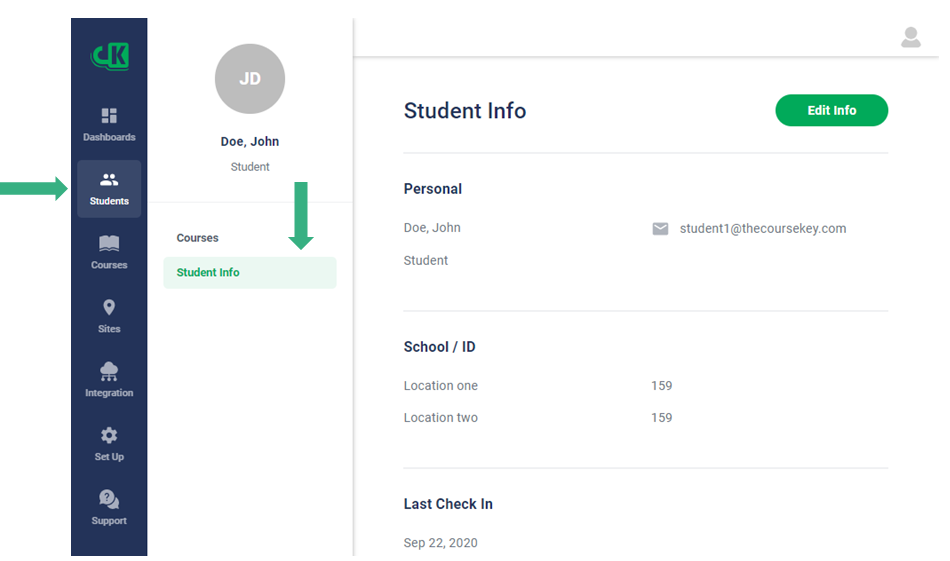 5. Select the pencil icon to display the Edit Student Info pop-up.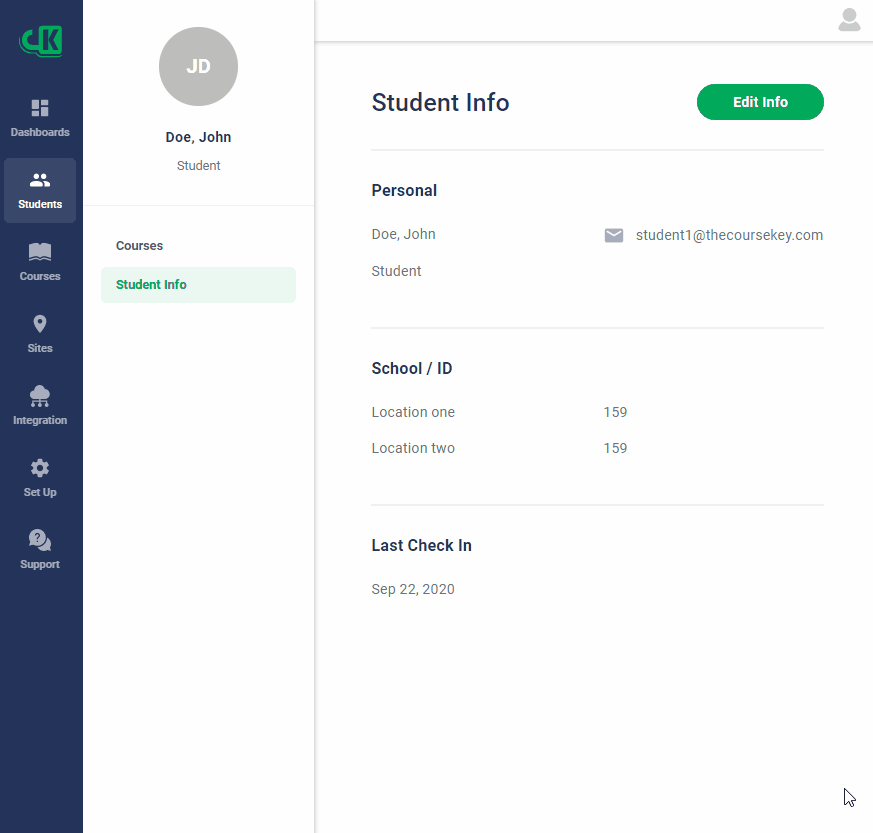 Change Password
At the bottom of the pop-up you'll see the option to enter a new temporary password. The password must contain:
One lowercase letter

One uppercase letter

One number

At least six characters
Confirm that you've entered the correct password by entering it a second time in the additional field and select Save Changes to apply the new password.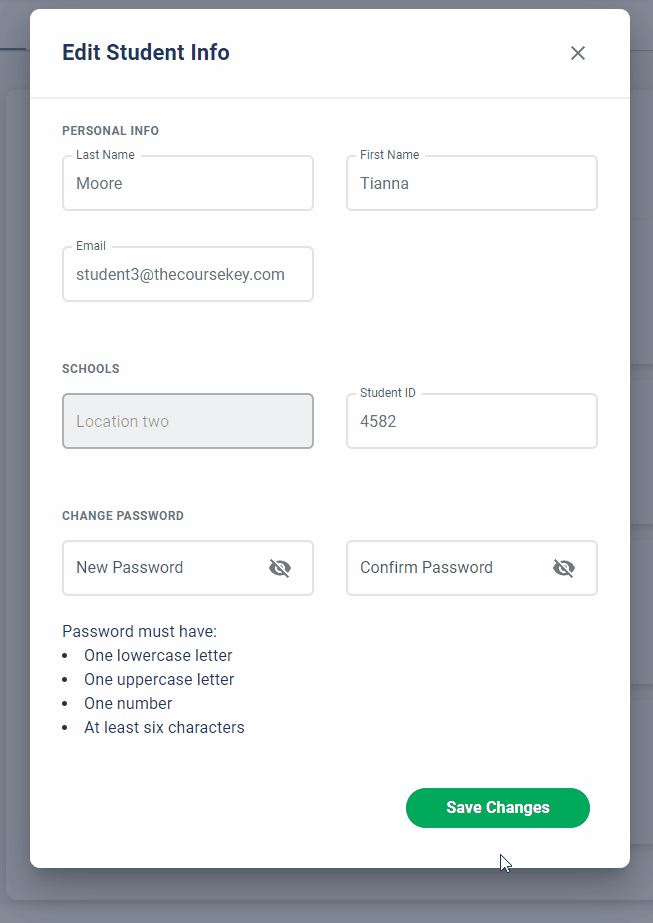 Note:
Student's will not be automatically notified when their password is changed so it's important to notify the student of their new temporary password.