How to Run Face/Print Scan Attendance
With scheduled sessions your attendance is hands free - students can check in through Face/Print Scan any time attendance is active! However, the attendance page will have some additional options such as allowing you to monitor student check-ins, adjust a student's status, end an attendance session early, or provide students an alternative check-in method.
Scheduled Attendance
All scheduled attendance sessions will be listed on the Attendance page within your course. When the attendance session begins a green 'Take Attendance' button will appear.
Click the Take Attendance button when it is available to enter the Attendance List.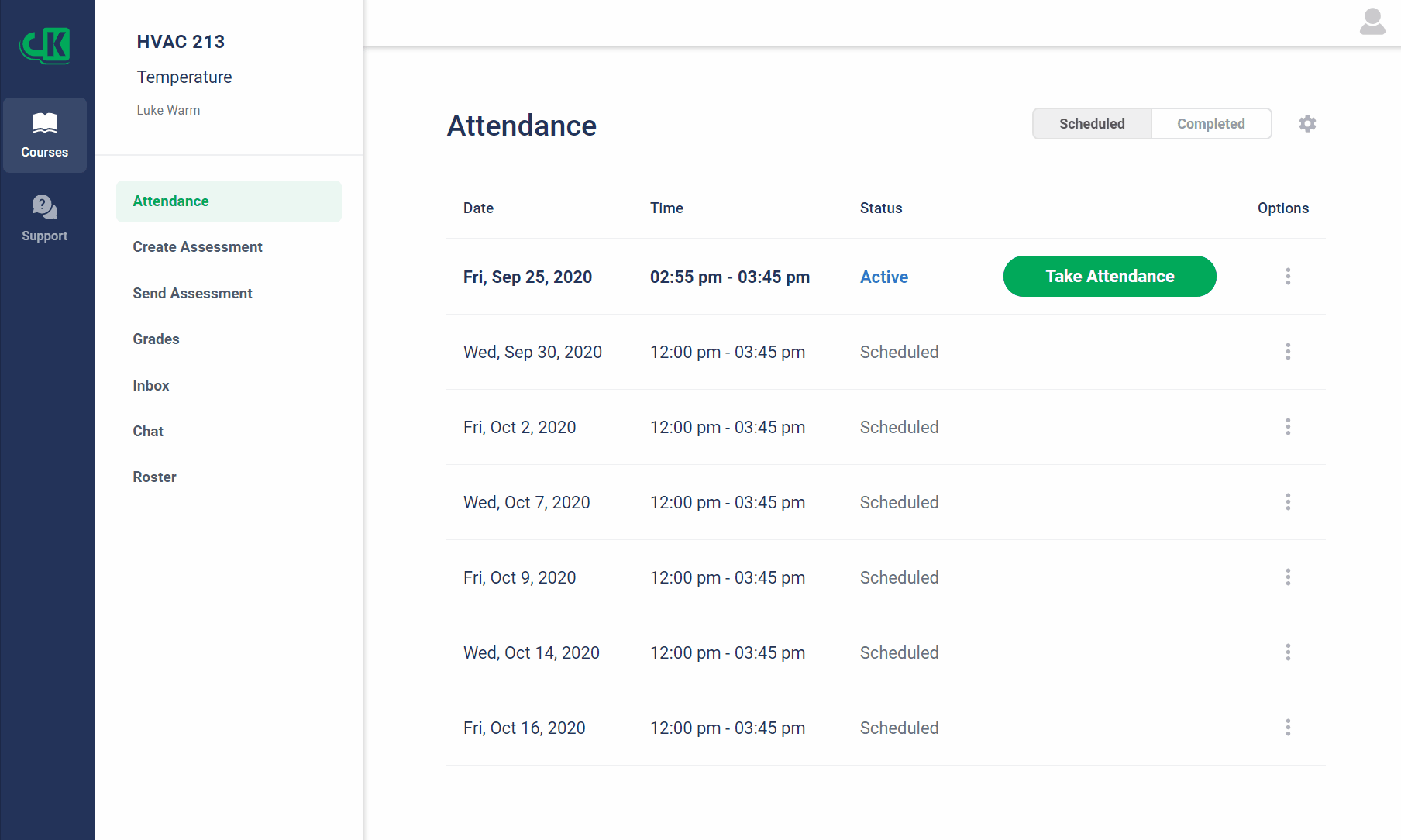 Clicking the Take Attendance button will display the Attendance List. On this page you can monitor student check-ins or adjust their status by clicking on the radio buttons.
Ending Attendance Early
The timer in the top right corner of the Attendance List page will indicate how much time is left in the attendance session. Depending on the permissions at your school/campus, some instructors have the option to end an attendance session early. If needed, click the red square icon and click End to confirm.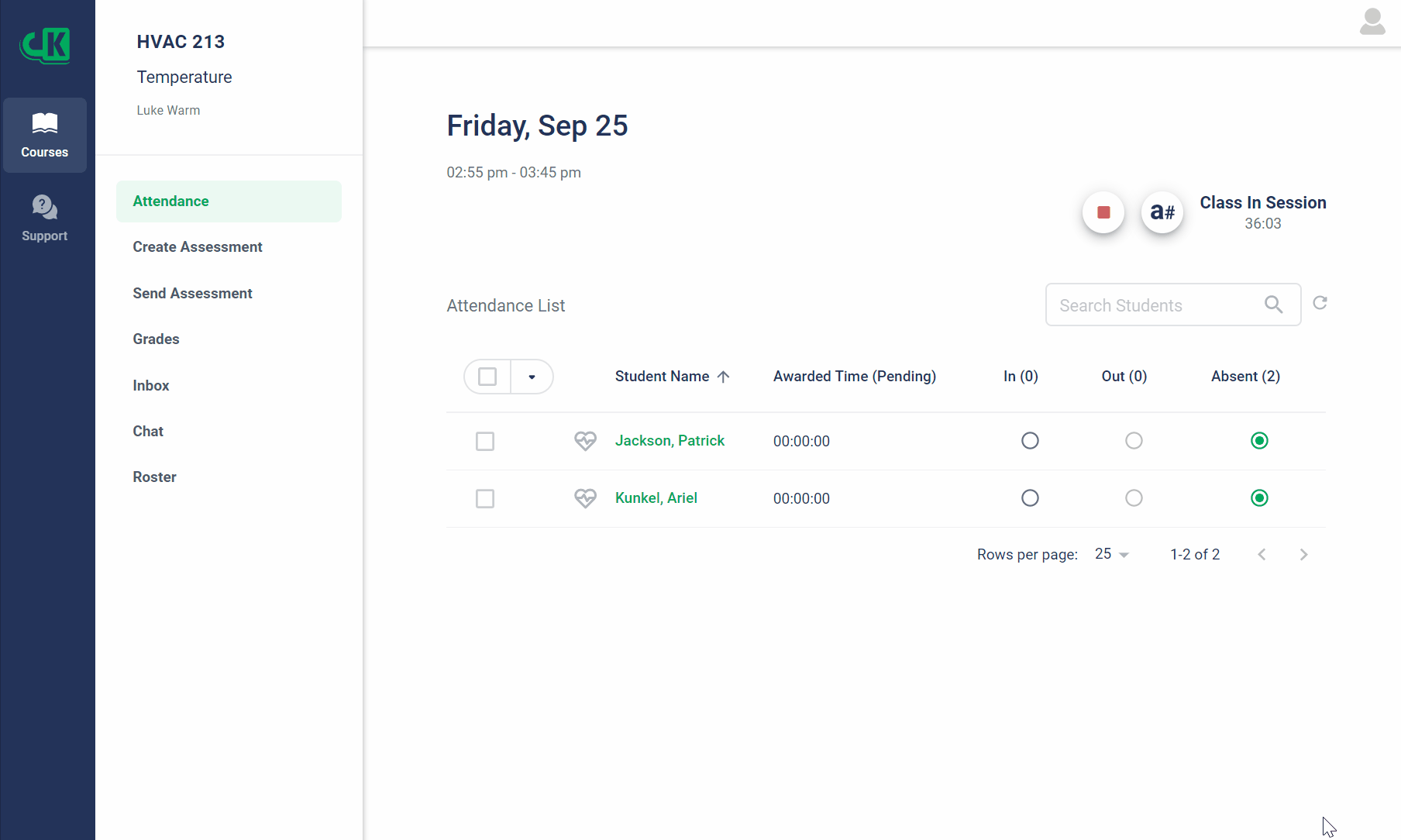 Alternative Check-in Method
If a student does not have fingerprint or face scanning technology on their device, an alternative method is to have the student check-in using an alphanumeric code. Check out this article for additional information:
Attendance with the Alphanumeric Code
Troubleshooting
Since Face/Print Scan attendance is hands-free for instructors, students will be able to check-in/out whenever attendance is in session. However, if a student does run into any issues they may want to check out this article for some individual troubleshooting tips: