Adding Site Locations to Your Course
CourseKey now offers the ability to add multiple check-in locations to courses that use our GPS attendance technology (See our note on GPS, Google Maps and CourseKey location technologies for more detail). This is particularly beneficial to schools that manage students at offsite locations, such as externship and clinical courses, where students are assigned to different locations, or where a student may travel from one location to another. In these cases, it is common for school administrators to maintain a list of site locations inside CourseKey.
With a pre-defined list of externship and clinical sites, instructors can easily search and add the relevant sites to their course. When a site is added to a course it becomes available in the student mobile app as a check-in location. When it's time to check-in, students simply select the site they are attending that day, and CourseKey verifies and records that they are at the correct location.
Add a New Site
The site list for your course is accessed from the settings within the Attendance page.
1. From the Attendance page click the Settings Icon (Gear Icon) in the top right corner of the page.
2. Select Set Location.

3. Enter a search term in the Add Location search box. This can be either the site name (example: San Diego Medical Center) or the address (example: 123 Street Name, San Diego).
4. Select the matching location from the drop-down results.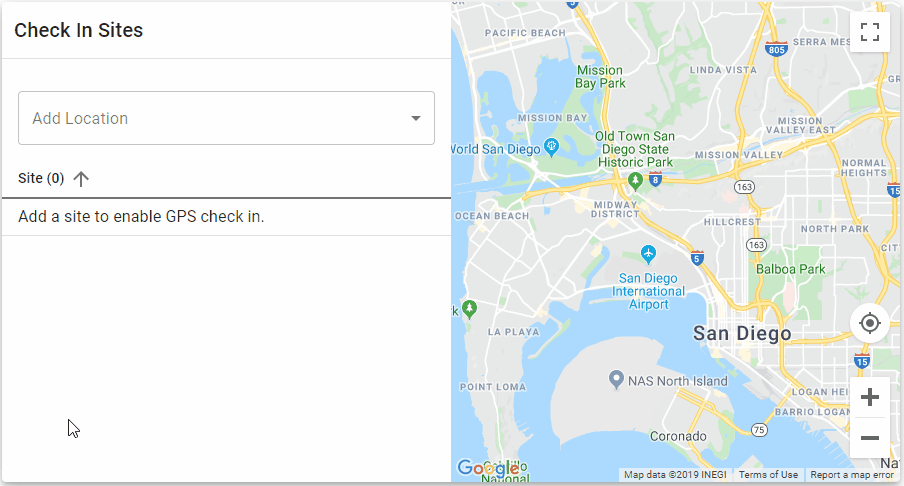 Clicking on the Add Location search box will also allow you to scroll through the available locations for your campus. You can add as many sites as you need for your course.
To review the list of sites you've added you can sort through the list alphabetically by clicking on the arrow at the top of the list. Clicking on a site in the list will display the location in the map view. The red circle around the location pin indicates perimeter of where a student is able to check-in.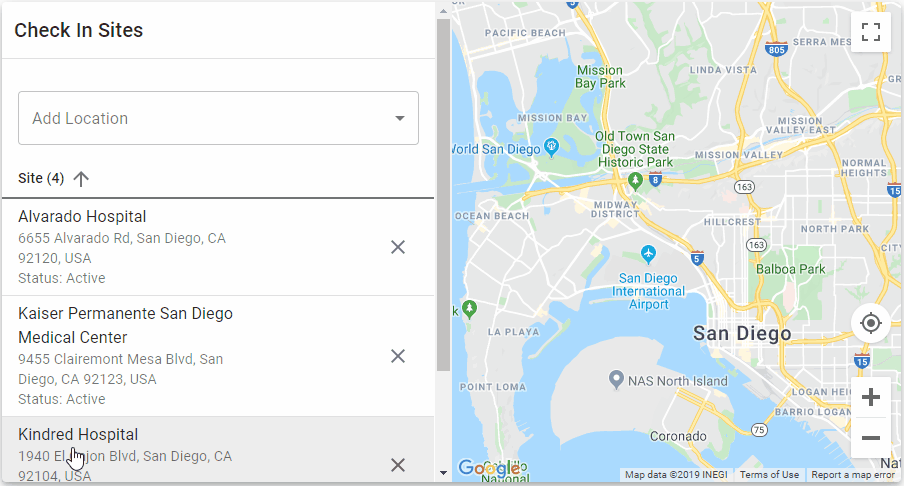 To remove a site from your list click the 'X' located next to site name and select Remove to confirm. When you're finished with your site list, click Done to return to the Attendance page.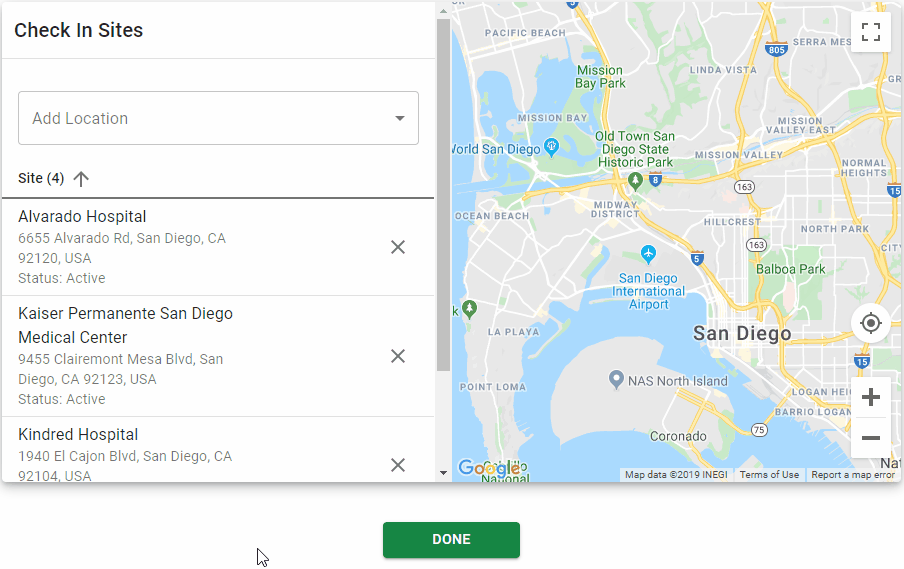 Active vs Inactive Sites
If a school administrator deactivates a site in the master list for your campus the site will remain in the course list with a status of 'Inactive'. Any inactive sites will not be shown to students which means they will not be able to check-in at that location. If a change in status is needed, contact your school administrator.