Scheduling Attendance Sessions
Attendance sessions are often scheduled during the course creation process, but if the schedule changes or additional sessions are needed they can be managed from the course Attendance page.
Scheduling New Sessions
Attendance sessions can be scheduled for any time as long as it does not overlap with another attendance session.
Note:
If your school/campus has a pre-class or post-class grace period it will be automatically applied when the attendance session is scheduled. This window of time must also be considered to avoid overlapping sessions.
On the Attendance page within your course click the gear icon in the top right corner and select Schedule Attendance.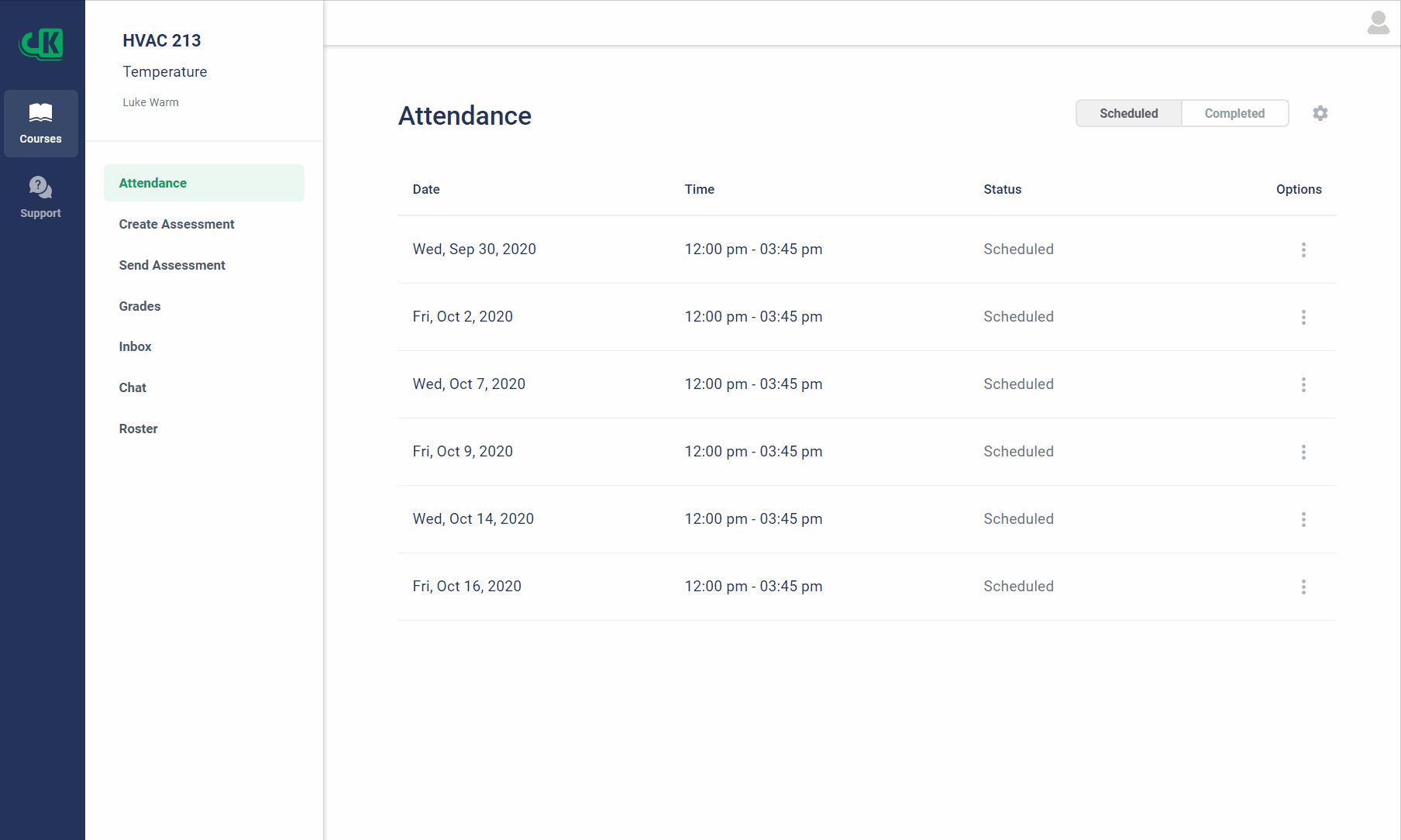 The scheduling information will be pre-populated based on the dates and days of the week that were scheduled for the course.
Clock Hour courses will have a default session time that matches the length of the scheduled course time.

Credit Hour courses will have a default duration of 20 minutes that begins at the start of the scheduled course time. The On-Time duration and point value can be adjusted, and an additional 'Late' time can be created.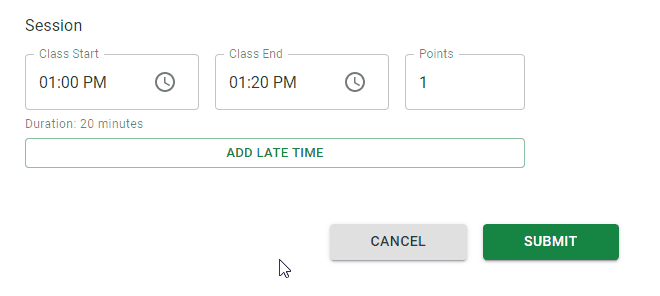 Click on any of the fields to edit as needed. When finished, click Submit to schedule the new sessions.
Deleting Scheduled Sessions
If a schedule changed or a mistake was made the attendance sessions can be updated. To do this you would first delete the scheduled sessions and then you'll have the availability to create the new sessions with the correct information.
Delete a Single Session
When viewing scheduled attendance, locate the session you want to delete and click the three vertical green dots to show More Options. Select 'Delete this session' and confirm.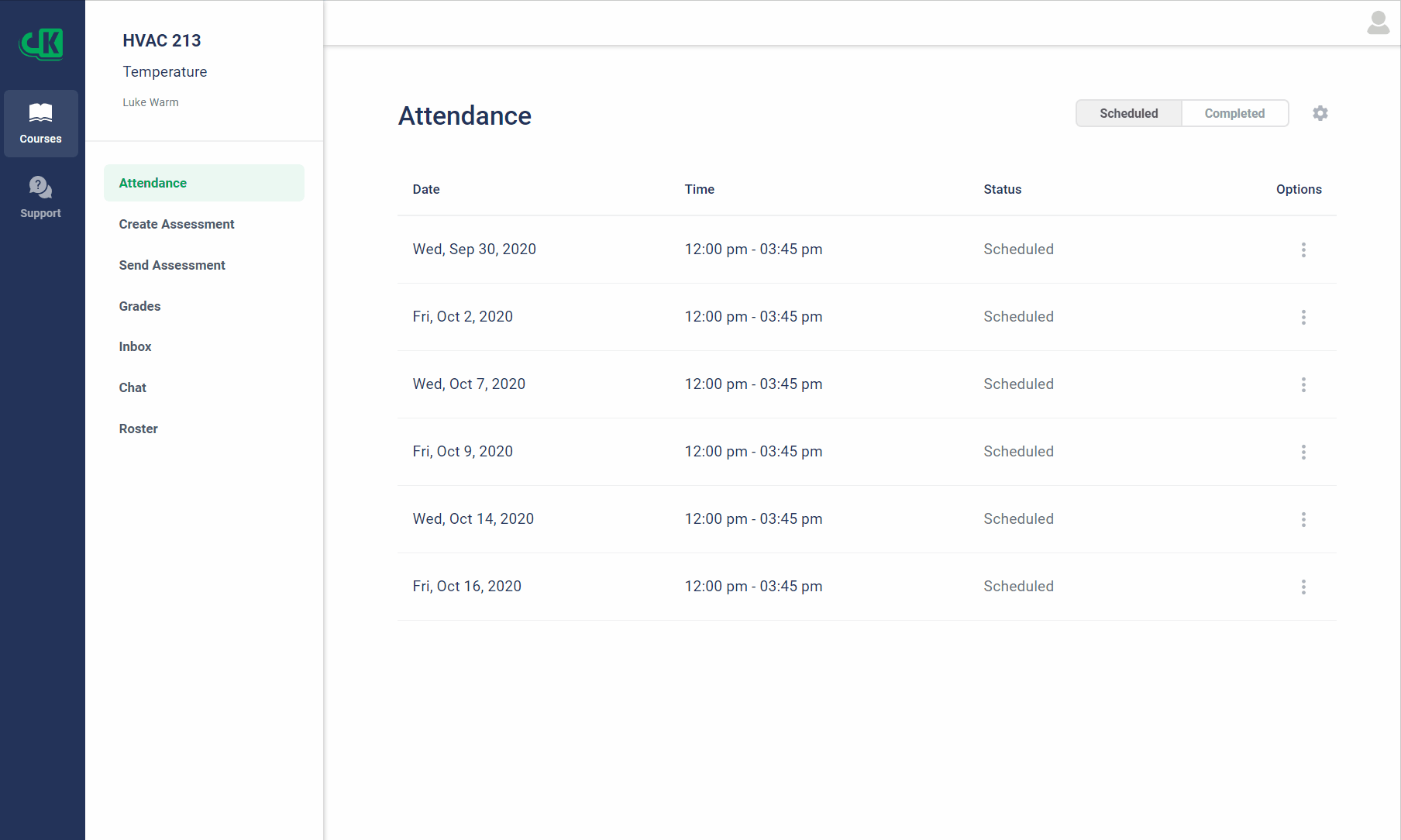 Delete All Sessions
On the Attendance page click the gear icon in the top right corner and select Delete All Scheduled Attendances. Only future attendance sessions will be removed and completed sessions will remain.