How to Complete an Assessment
1. Open the CourseKey mobile app and select a course.
2. Press the Assessment tile to check for open assessments.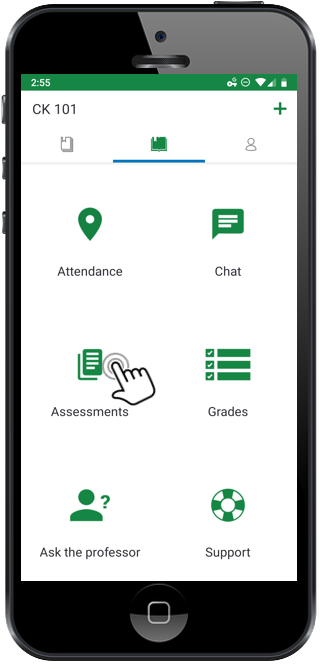 3. If only one assessment is available it will open automatically. If multiple assessments are available a list will be displayed. Select the assessment you want to open.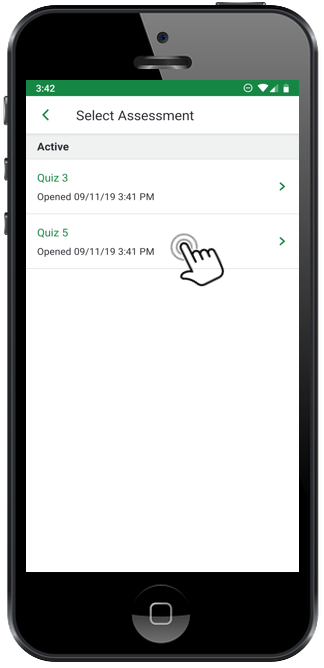 Note:
This list includes all available assessments, even those that have previously been submitted. Any changes made to an open assessment will update your final submission.
Answering Assessment Questions
Questions will be displayed one at a time on the screen. Different actions are required depending on the question type. In the example below, a matching question would require dragging and dropping the available options in to the appropriate location. Other questions may require text, drawing, or simply selecting the correct answer.
When you've finished answering a question, press Next.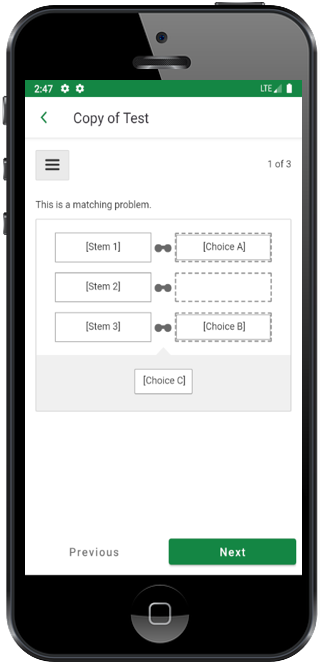 Saving Your Progress
As you work through your assessment your answers will be auto-saved every 15 seconds. However, if your device loses connection a banner will be displayed to alert you that your answers have not been saved.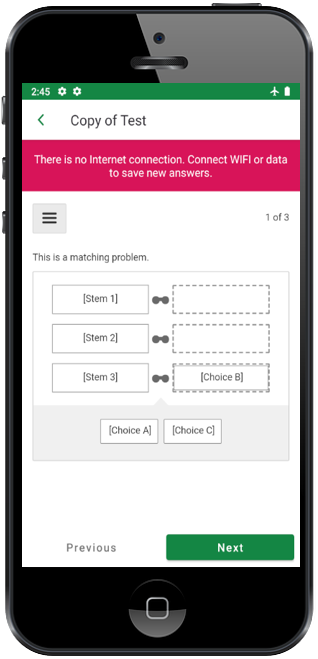 You can continue to answer questions, but you must reconnect to WiFi or mobile data to save the additional responses.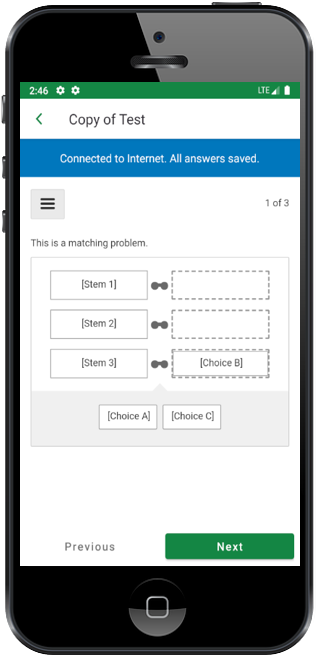 Submitting your Answers
When you reach the final question you'll have the option to Submit your assessment. After submitting you can close the assessment or return to review your answers.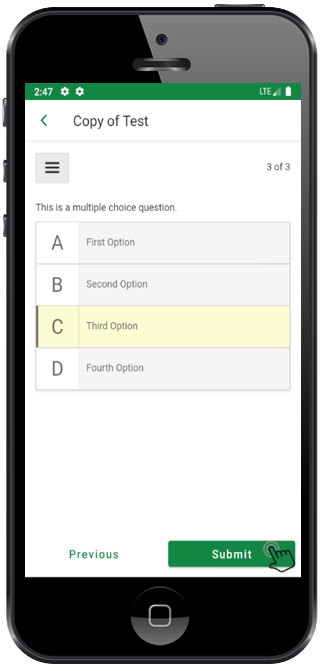 Note:
After submitting your answers you will return to the course tiles. To complete an additional assessments return to Step 2.