How to Update Your Admin Profile
From within your CourseKey profile you can add additional schools or campuses or add a profile picture to personalize your account.
How to Add An Additional School or Campus
1. Log in to your CourseKey account via the web application.
2. Click on the avatar in the top right corner of your screen to show the drop down menu.
3. Click Profile.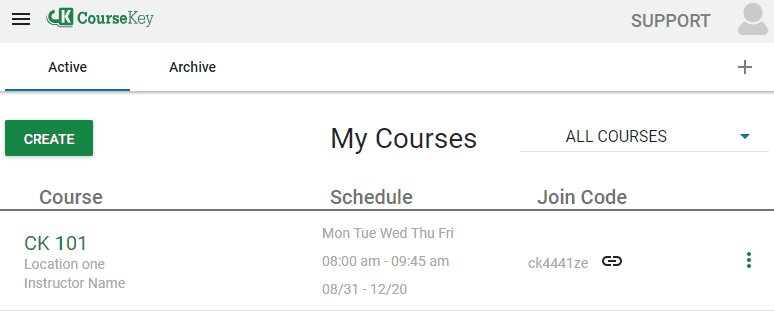 4. Click Add School and type out the name of your school to select it from the drop-down list.
5. Enter your School ID then click the check mark or hit Enter to save.
Add a Profile Picture
1. From within your profile, click on the Camera Icon to open your device files.
2. Open your Profile Photo from your documents.
3. Click the Check Icon to confirm your upload.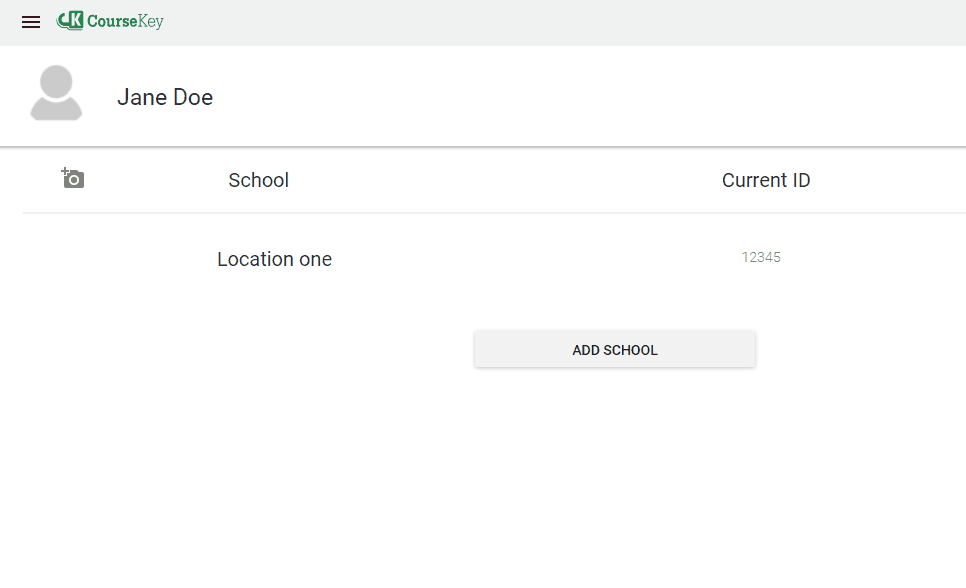 Note:
You can also upload your profile photo by dragging and dropping it on to the Camera Icon.