How to Run GPS Attendance
GPS attendance can be scheduled from within your course or initiated manually by an instructor. This article will discuss how to manually start GPS attendance from the web application or retrieve the alphanumeric code, as well as some troubleshooting tips. 
Note: 
If you chose scheduled attendance during the set up process, your attendance sessions will start automatically. You will not need to start the manual process unless you want to add an additional attendance session.
Starting GPS Attendance Manually
If you've chosen manual attendance you will need to initiate the attendance during each class. 
1. From within your Course, navigate to the Attendance page.
2. Click Take Attendance in the top left corner of the screen.
3. A pop-up will show with your default settings. If needed, adjust the Duration and Point Value for this attendance session.
4. Click Start Attendance.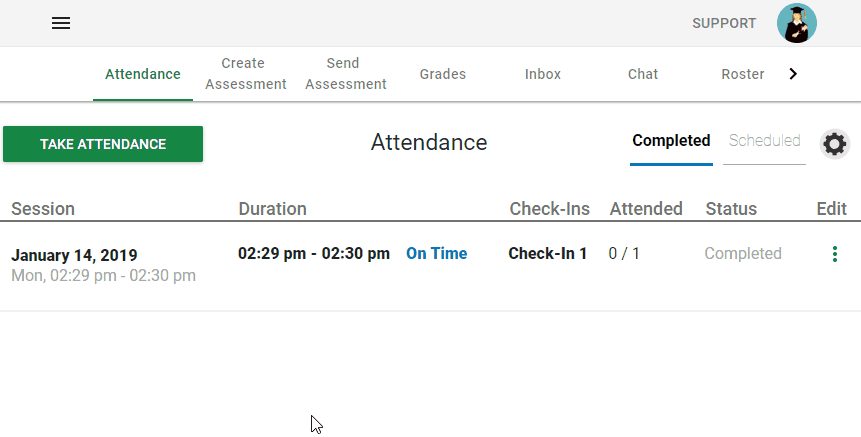 Note: 
If you've switched to GPS from another attendance technology you will be prompted to set your location. For more information check out the article: 
Alphanumeric Check in
If the GPS functionality on a student's device is causing any issues, the instructor can provide an alphanumeric code that they can enter to check in for attendance. To find the code you'll need to click on the a# button.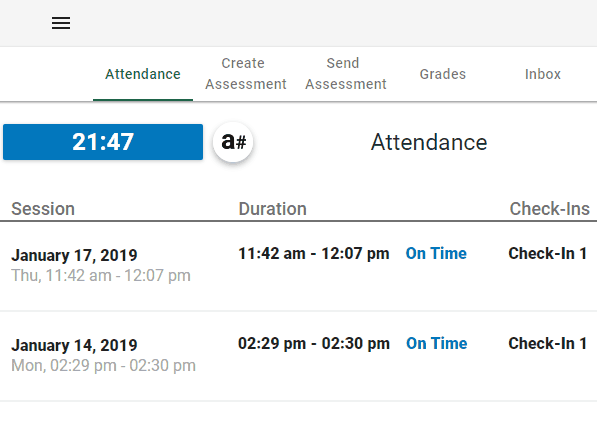 In order for a student to be able to enter this code, the instructor will need to adjust their roster settings.  For more information, check out the article: 
Configuring Your Roster Settings 
Troubleshooting
If students are not able to check in while attendance is running, the first step is to determine if it is not working for all students or if just a few students are encountering an issue.  If all students are encountering an issue then the GPS location for the class may be set incorrectly.  For more information check out the article:
How-to Set Your GPS Location for Attendance
If individual students are encountering an error then check out this article for some troubleshooting tips:
GPS Attendance on CourseKey Student