How to Run GPS Attendance
This article will discuss the process of running scheduled GPS attendances for your course as well as some troubleshooting tips.
Scheduled Attendance
All scheduled attendance sessions will be listed on the Attendance page within your course. When the attendance session begins a green 'Take Attendance' button will appear.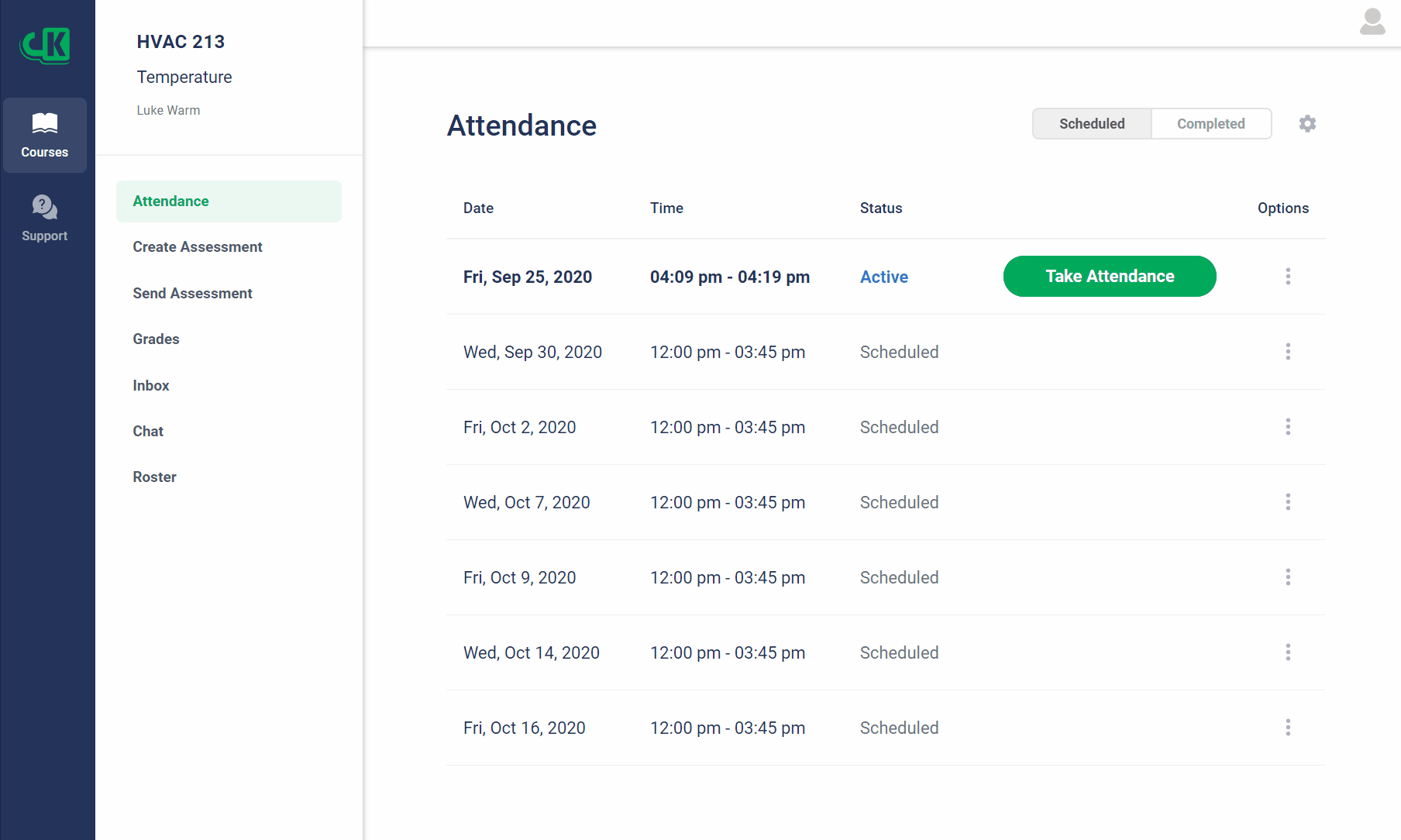 Clicking the Take Attendance button will display the Attendance List. On this page you can monitor student check-ins or adjust their status by clicking on the radio buttons.
Ending Attendance Early
The timer in the top right corner of the Attendance List page will indicate how much time is left in the attendance session. Depending on the permissions at your school/campus, some instructors have the option to end an attendance session early. If needed, click the red square icon and click End to confirm.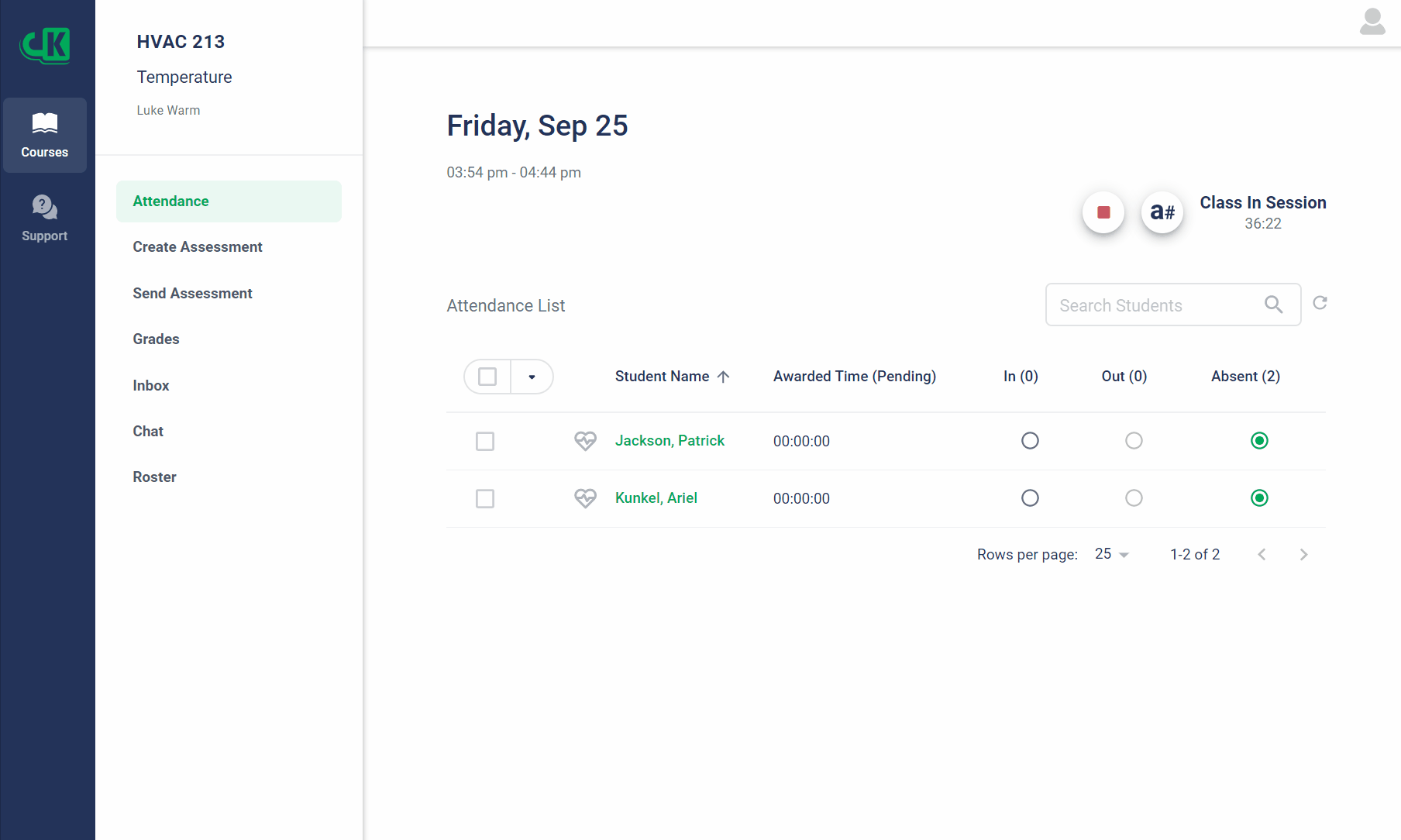 Adjusting the GPS Location
If students are not able to check in while attendance is running, the first step is to determine if it is not working for all students or if just a few students are encountering an issue. If all students are encountering an issue then the GPS location for the class may be set incorrectly. For more information check out the following articles:
In-Class Attendance:
How-to Set Your GPS Location for Attendance
Externship/Clinical Attendance:
Adding Site Locations to Your Course
Troubleshooting
If the location is set correctly but individual students are encountering an error then check out this article for some troubleshooting tips:
GPS Attendance on CourseKey Student