How to Run Sound Attendance
This article will discuss the process of running scheduled Sound attendances for your course as well as some troubleshooting tips.
Scheduled Attendance
All scheduled attendance sessions will be listed on the Attendance page within your course. When the attendance session begins a blue 'Active' button will appear.
Click the Active button when it is available to enter the Attendance List.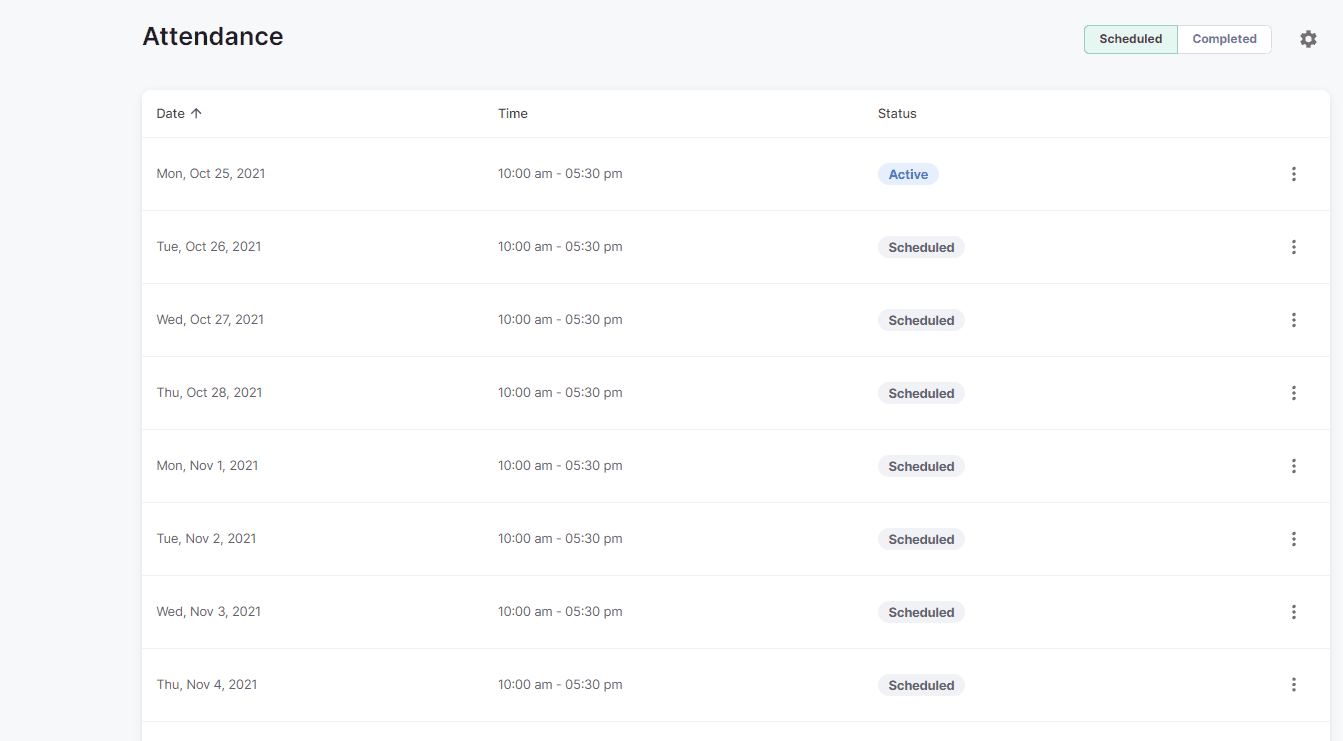 The Attendance List page is the only location where the check-in tone will be broadcast. If students are no longer checking in you can leave the page and their time will continue to be collected but be sure to return to the Attendance List if additional students need to check-in, or if they need to check out at the end of class.
Muting Sound Attendance
When sound attendance is running you can choose to mute the check-in tone. For clock-hour courses, the student's time will continue to be collected, but students will not be able to check in while the check-in tone is muted.
1. To Mute sound, click the speaker icon next to the attendance time clock in the top left of the screen. The icon will turn red.
2. To Resume sound, click the speaker icon again.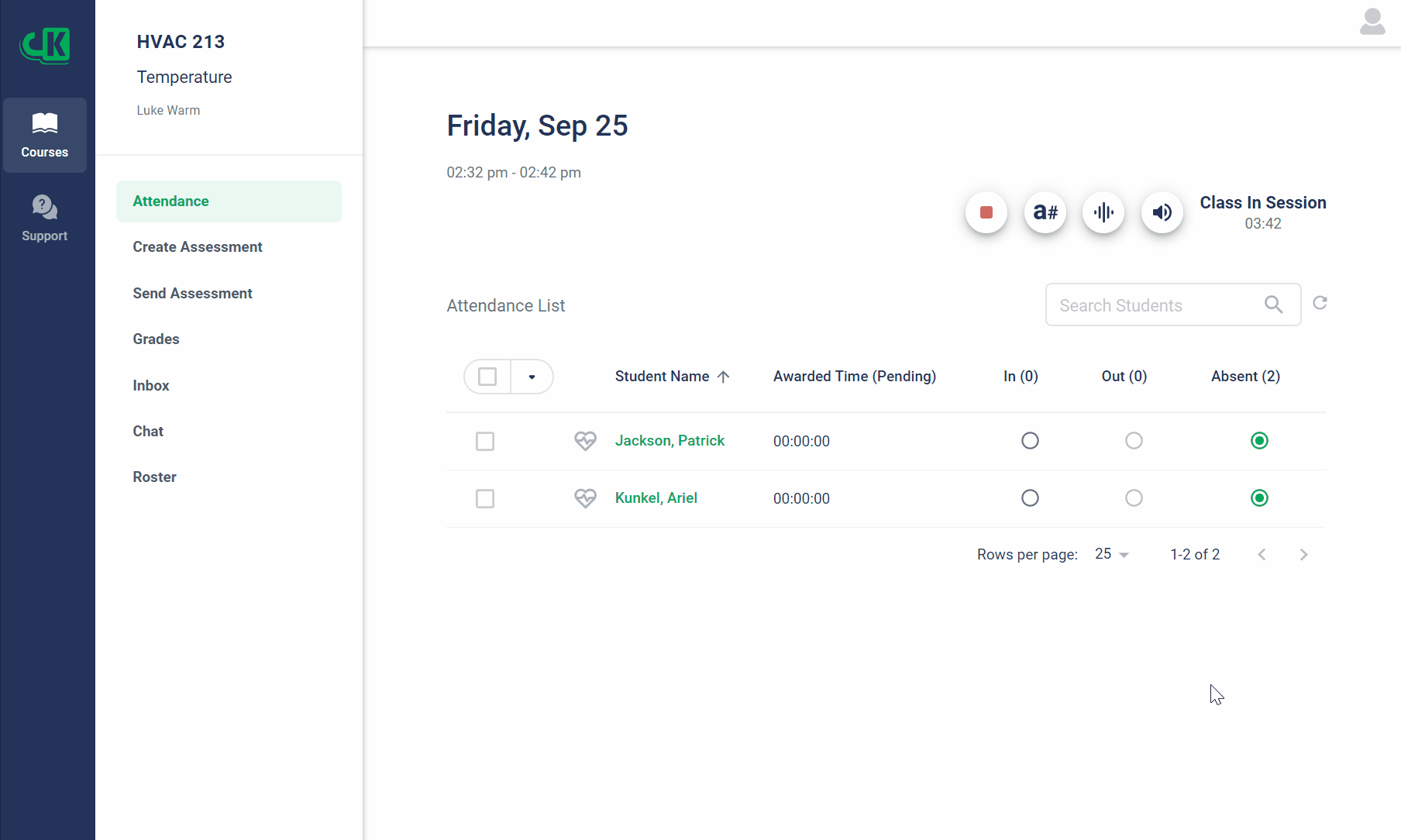 Ending Attendance Early
The timer in the top right corner of the Attendance List page will indicate how much time is left in the attendance session. Depending on the permissions at your school/campus, some instructors have the option to end an attendance session early. If needed, click the red square icon and confirm.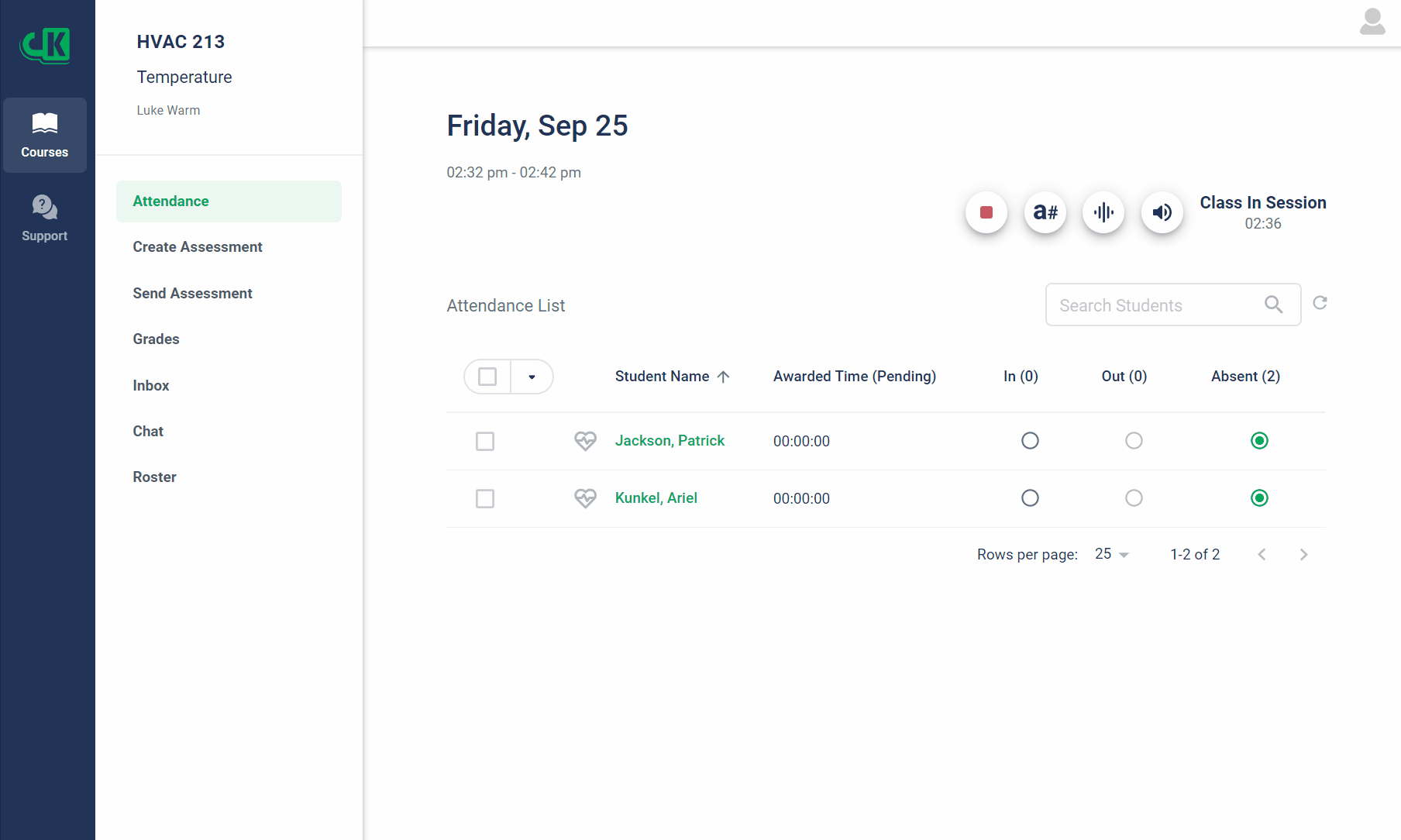 Troubleshooting
If students are not able to check in while attendance is running, the first step is to determine if all students are encountering an issue or if it's isolated to individual students. If all students are encountering an issue, then it's likely that the sound is not being broadcast through the speakers. To test your speakers with the speaker test, check out this article:
Testing Your Speakers for Sound Attendance
If individual students are encountering an error check out this article for some troubleshooting tips:
Sound Attendance on CourseKey Student for Mobile
NOTE: The instructor needs to make sure the attendance page tab is open within the google chrome browser. They can be on another tab or another program as long as the attendance page tab is open, the student's devices will hear the sound. It can even be minimized, just as long as the tab is open. But once the instructor navigates away from the attendance page inside CourseKey, the sound stops playing.
Additional Tips:
Always use the Chrome browser to access CourseKey.

Make sure your speaker volume is turned up.

Keep the Attendance List page open when students are checking in or out.

Check to make sure you have a strong internet connection.

Refresh the webpage.