How to Run QR Code Attendance
This article will discuss the process of running scheduled QR Code attendances for your course as well as some troubleshooting tips.
Scheduled Attendance
All scheduled attendance sessions will be listed on the Attendance page within your course. When the attendance session begins a blue 'Active' button will appear. Click the Active button when it is available and the QR code will be instantly displayed on the screen.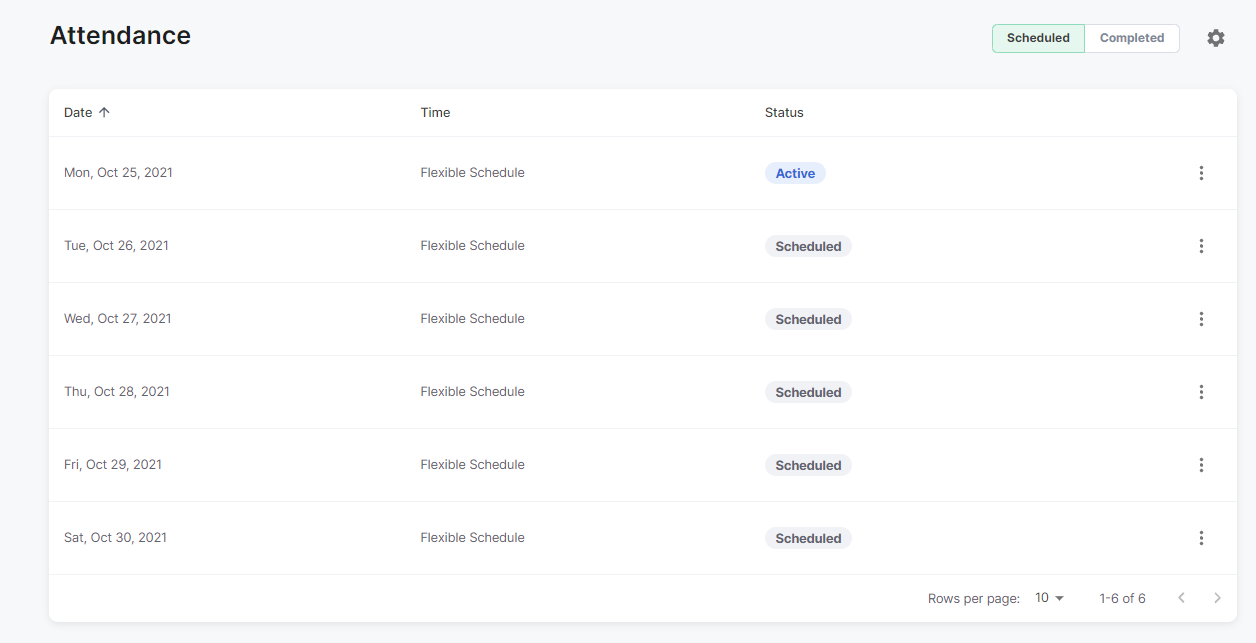 Students can scan the QR code using their device, or you can select to print the QR Code to provide to the students. For more information on printing QR Codes, you can check out the article: How to Print QR Codes for Attendance
Exiting out of the QR Code display will return you to the Attendance List. From this page, you can monitor student check-ins and make any needed adjustments. To access the QR Code again click on the icon below the timer in the top right-hand corner of the screen.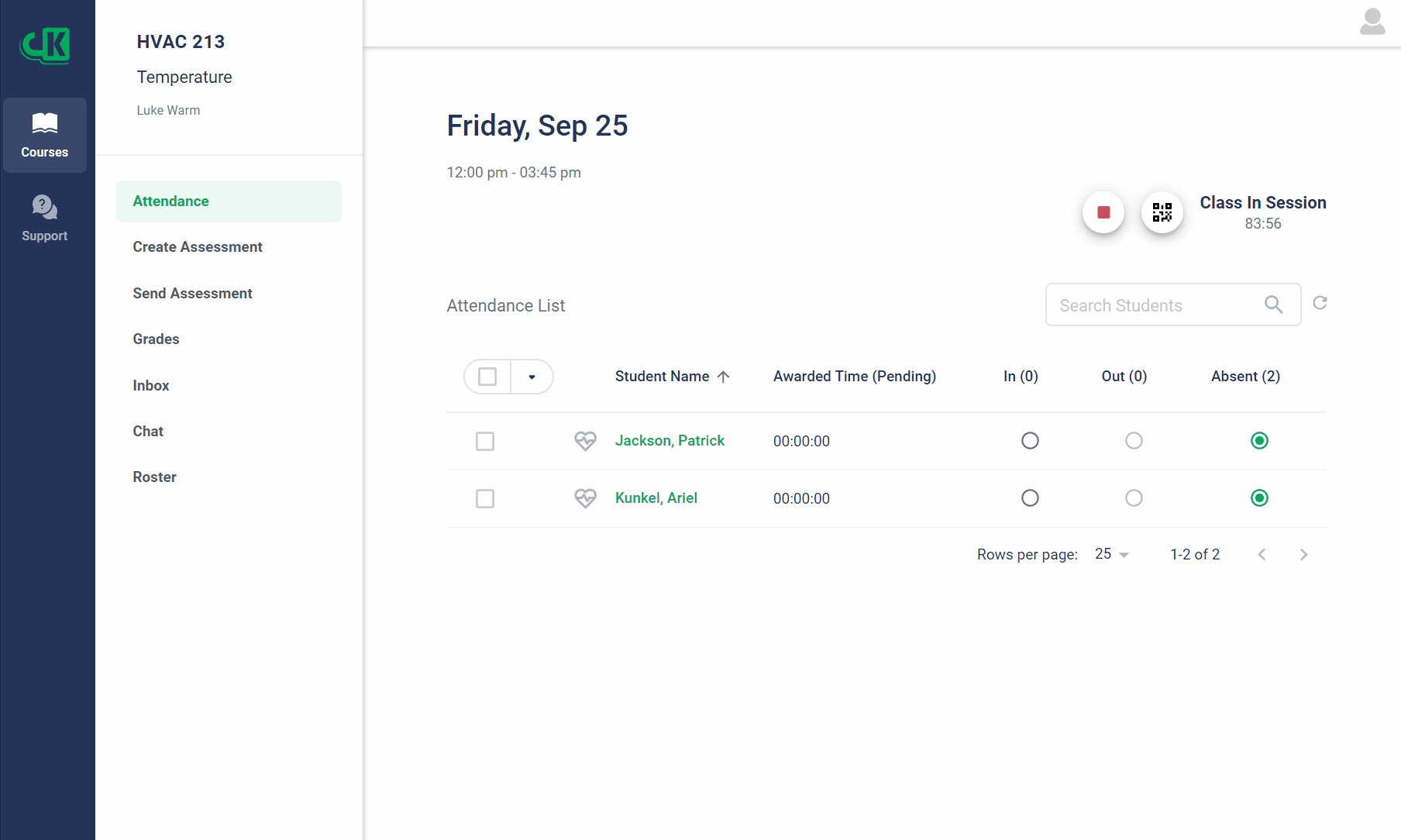 Ending Attendance Early
The timer in the top right corner of the Attendance List page will indicate how much time is left in the attendance session. Depending on the permissions at your school/campus, some instructors have the option to end an attendance session early. If needed, click the red square icon and confirm.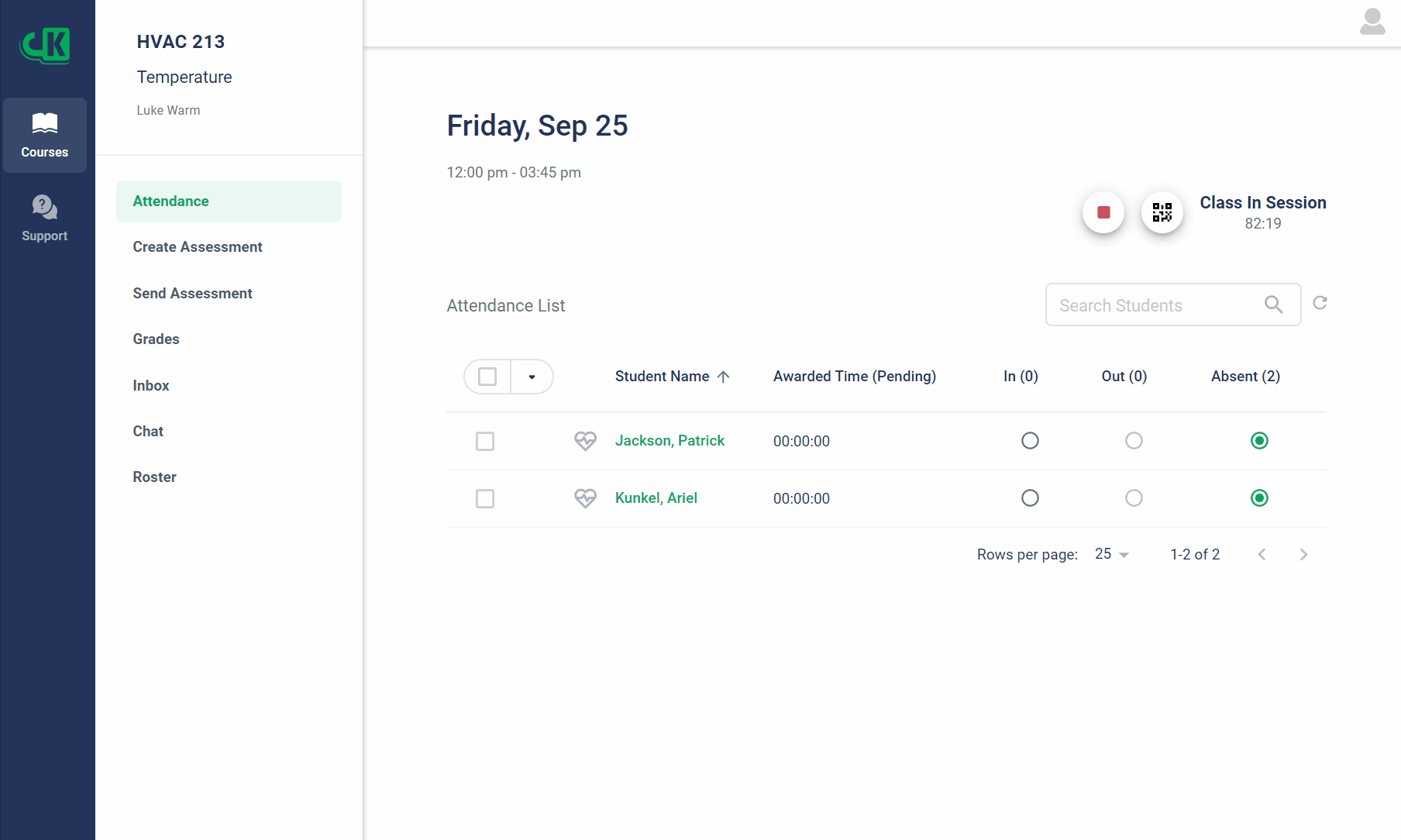 Troubleshooting
Attendance Error - Invalid Attendance Code
The error "Invalid Attendance Code" will show on the student's device if the student scanned an incorrect QR Code. The instructor should check to make sure they are displaying the QR Code from the correct attendance session.
No Active Attendance
Students will receive this error when they are attempting to check in for attendance outside of the attendance check-in window. Instructors should check to make sure that their attendance session is active, and students should check to make sure they are initiating attendance check-in from within the correct course in the CourseKey app.
Additional Tips
Check for a strong internet connection.

Make sure the camera lens is clear.

Adjust the lighting on the QR Code display.

The student may also try restarting their device.