How to Use the Course Filter
On the CourseKey home page you can find a list of all courses associated with your account. The course filter allows you to sort through these courses to easily find the course you are looking for.
When you visit your home page, the default view will be courses that are currently active, as well as all future courses. You will need to use the filter to view courses that are complete or archived.
Using the Course Filter

1. Select your School.
If you're affiliated with more than one school or campus, you can choose which location you'd like to view courses from in the drop down menu. You can also choose to view courses from all schools and campuses you have access to.
2. Select the Course Status.
In the course status drop down menu you can sort through current, future, complete or archived courses. You'll also have the option to select and view more than one category.
3. Enter your Search terms. (Optional)
In the search bar you can enter a course name, title, or instructor. Press the enter key, or click the magnifying glass to initiate the search. If more than one search term is entered, the filter will show courses matching any of the search terms.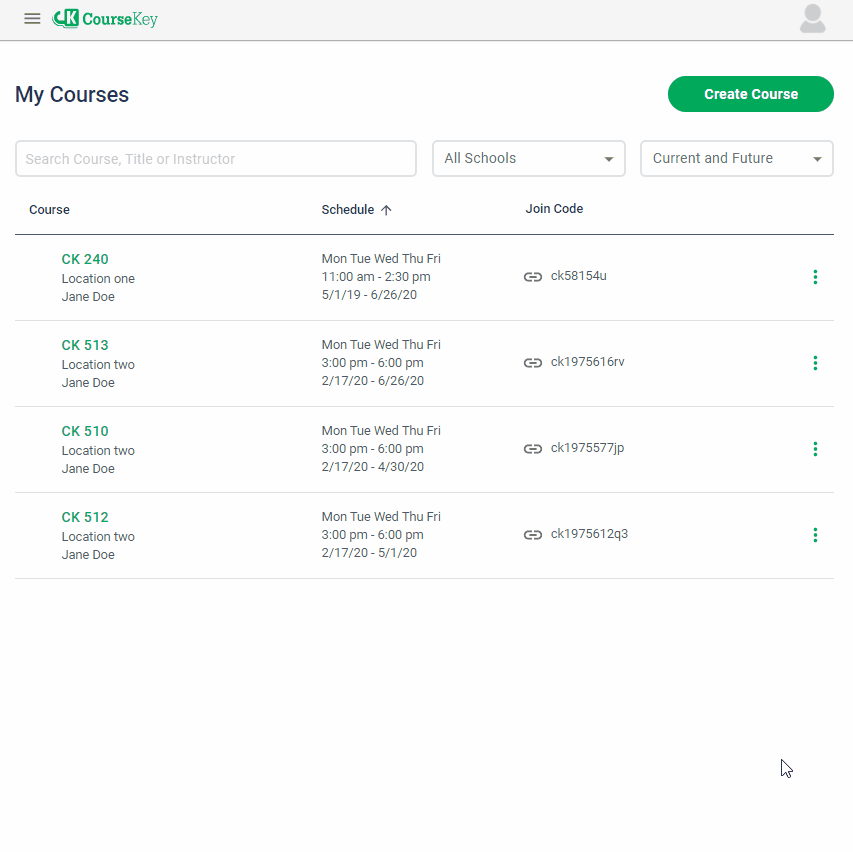 Note:
The search results are dependent on your school and course status selections. To search all of your courses make sure to set the school filter to "All" and select all relevant Course Status options.