How to Print QR Codes for Attendance
If you have QR Code attendance in your classroom, you'll need to display the QR Code so that students can scan it with their mobile device to check in for class. QR Codes can be printed for a current active attendance session, as well as pre-printed for all scheduled attendances.
Printing a QR Code for Future Attendance Sessions
1. Log in to your CourseKey account via the web application.
2. From the home screen, select the Course you are working with, and confirm you are viewing attendance in the top navigation.
3. In the top right corner you can toggle between Completed and Scheduled attendance sessions. Click Scheduled to show future attendance sessions.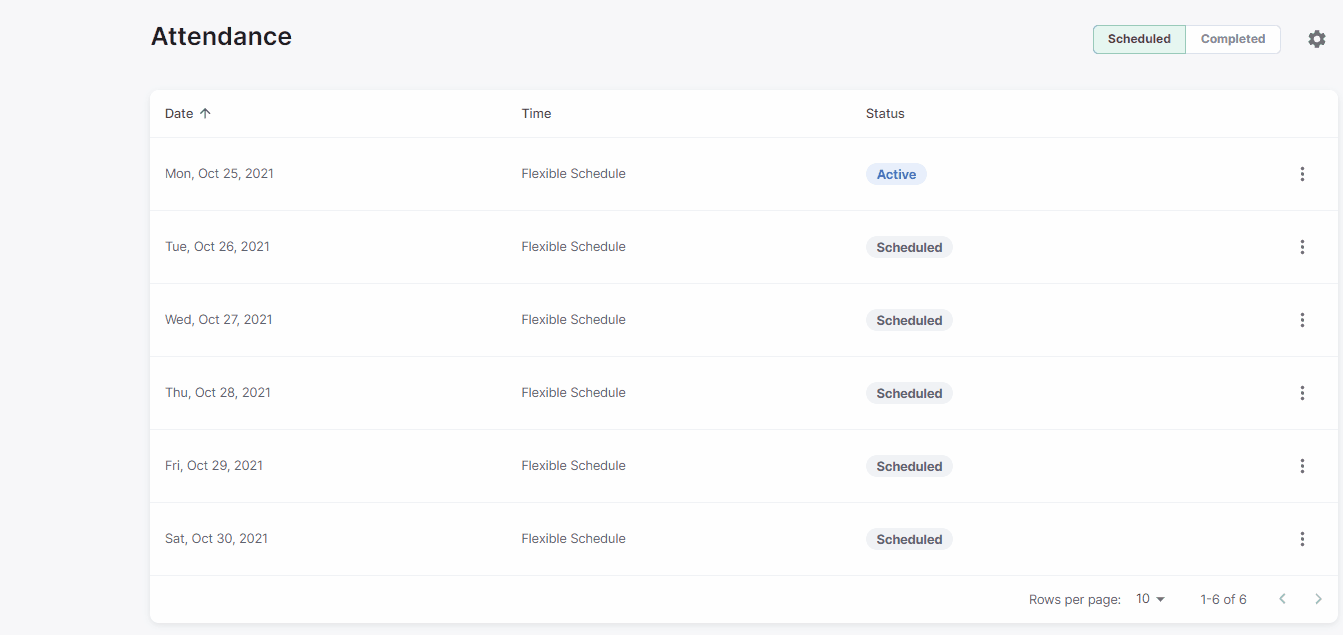 4. Navigate to the correct attendance session and click on the three vertical dots for More Options.
5. Click Print Code.
6. A pop-up will appear to confirm the attendance session you will be printing.
7. If you would like to print out all of the QR codes for all upcoming sessions, click the box Print all Scheduled Attendance Sessions. To print a QR Code for only one day, leave this unchecked.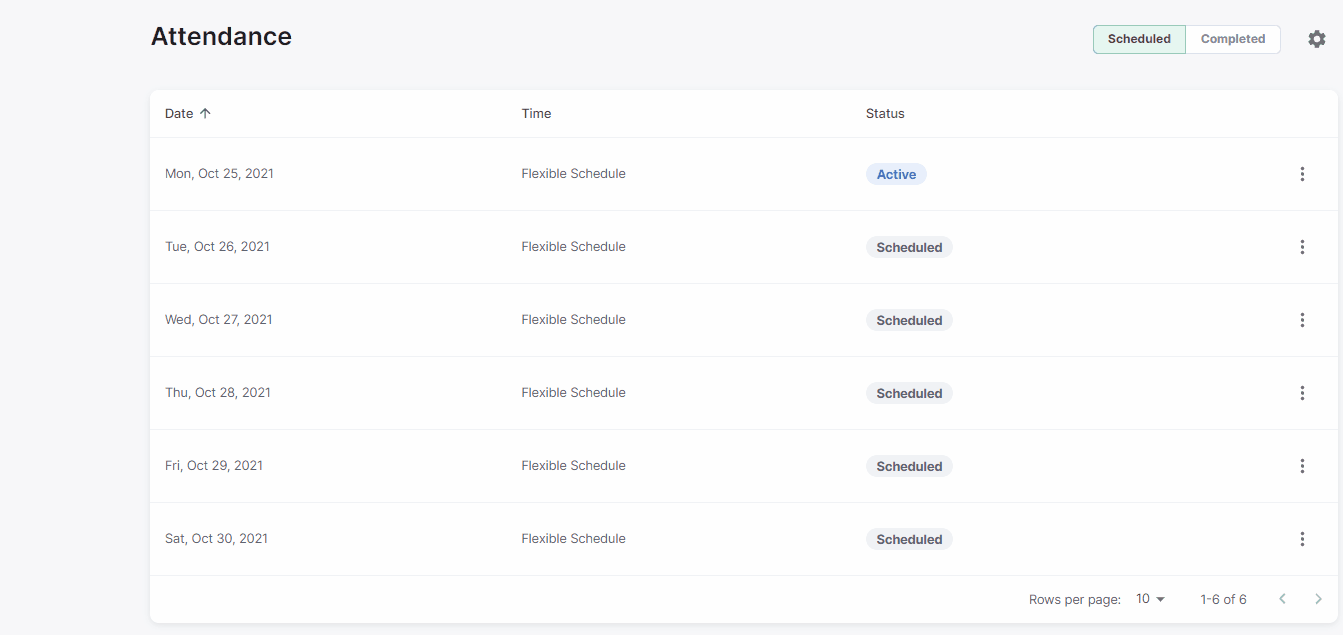 Note:
Printing all Scheduled Attendance Sessions will print each day's code on a separate sheet of paper. Be sure to display the correct code for each day as is noted at the top of the page. If you reschedule your attendance at any point, you will need to reprint these codes.
7.

After confirming the attendance session(s) you would like to print, click Continue.
8.

Confirm your printer options and select Print.
Print a QR Code for an Active Attendance Session
After an attendance session has already started, on the attendance page you'll see a blue timer in the top left of your screen, along with a QR code icon. This provides an additional way to print the QR code for that day.
1. On the attendance page, click on the QR Code Icon in the top right corner.
2. The QR Code will display on the screen. Scroll to the bottom and click Print QR Code
3. Confirm your printer options and select Print.