How to Create a True or False Question
Here we will discuss the details of creating a True or False question in the CourseKey platform.  For the basics of creating a question check out the article: 
How to Create Questions for Assessments 
Once you've selected True or False as your question type, follow these steps to complete the creation of your question. 
True or False Questions
1. Enter a question prompt in the Compose Question area.
2. Enter the number of Points you want awarded for the correct answer
3. Click on the circle next to True or False to set the Correct Answer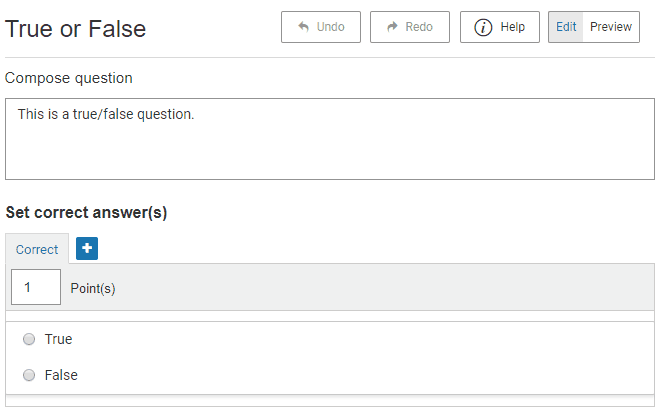 More Options
1. Choose Exact Match as the Scoring Type. This means students must answer all parts of the question correct to receive a mark. 
2. Enter the number of points you want awarded for Participation.
Note:
Participation is the total number of points that will be awarded if the student enters an incorrect answer. Participation points are not added in addition to the points awarded for a correct answer.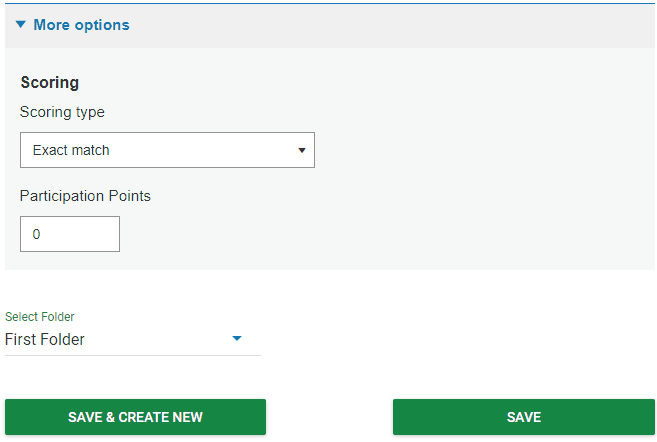 3. Confirm your folder selection and click Save.