How to Create Your Classes in CourseKey
Before you can access all of CourseKey's features, you'll first need to create your classes in the CourseKey application. This will allow your students to join the class and create the online environment to store your class and student information.
Creating a New Class
1. Log in to your CourseKey account via the web application.
2. Click on the Create button in the top left hand side of your screen.

3. Enter your Course Information including the Course Name (the abbreviated version), Course Title, Instructor Name and School Name.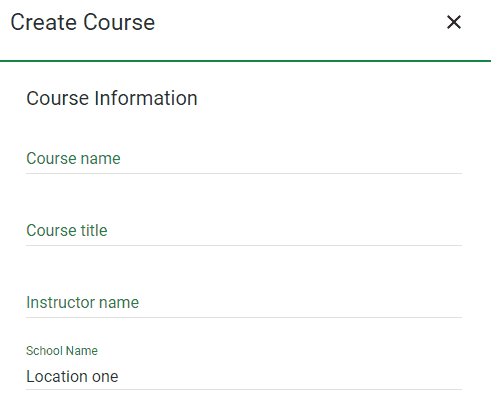 4. Enter your Schedule Information including the Start and End Date, Time, and Days of the Week that classes take place.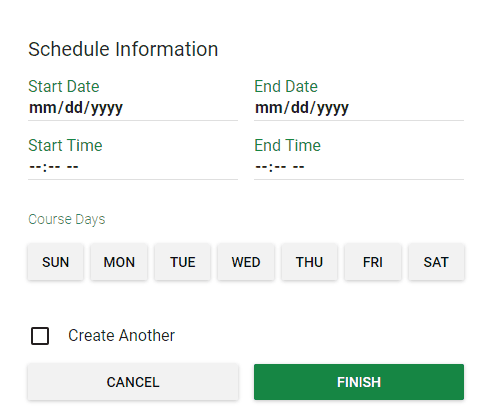 5. Click Finish to create your course.
Note:
If you have more than one class to create with similar information you can check the box for Create Another before clicking Finish. This will save you time in entering information that is the same for each course.
Editing Your Course Information
If you entered any incorrect information when creating your course or need to make any updates, it is easy to edit your course.
1. Return to your list of courses by clicking on the CourseKey logo in the top left hand side of your screen
2. The three vertical green dots to the right of the course provide More Options. Click on the three dots to show the options.
3. Click on Edit.
4. Make any updates to the Course or Schedule information and click Finish when complete.