How to Create an Instructor Account
Before you start using CourseKey in your class, you need to create an instructor account.
Create Your Account
1. Go to https://portal.thecoursekey.com/signup using the Chrome Browser to start the Sign Up process.
2. Choose Instructor as your account type.
3. Follow the instructions for the steps listed below and fill out the required fields.
Step 1 - Name and Email
Step 2 - Choose Password
Step 3 - School and School ID
Step 4 - Security Question and Terms of Agreement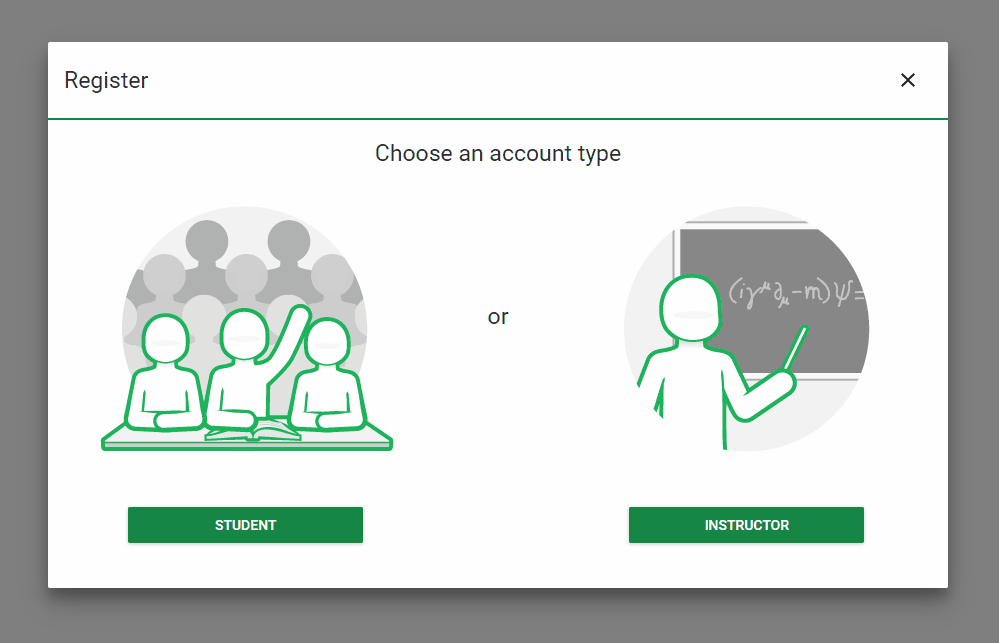 Note:
An email confirmation will be sent to the email address used to sign up with CourseKey. This confirmation is for your own records only and you may log in immediately after you finish the sign-up process.
Log In to Your Account
The CourseKey portal provides easy access to log in to your account each day.
1. Go to https://portal.thecoursekey.com
2. Enter the Email and Password information for your CourseKey account.
3. Click Log in
How to Add An Additional School or Campus
Many instructors will only need to have one school associated with their account. If you do need to add an additional school then follow these steps.
1. Log in to your CourseKey account
2. Click on the avatar icon at the top right hand corner and select Profile.
3. Click Add School and type out the name of your school to select it from the drop-down list.
4. Enter your School ID then click the check mark or hit Enter to save.