Overview of Attendance Export .CSV File
The attendance .CSV file provides information related to both the students and the specific attendance sessions listed under the Completed tab. You will need to make modifications to the format in order prepare the file for upload/import to your campus LMS. You can quickly scan for absences by identifying empty fields under the sessions (indicated by the red boxes in the image below).
The following student info is provided:
First Name
Last Name
Student ID
Total Points Earned and Possible
Completed Attendance Session Info:

Date and Time of Session
Point Value
Point Awarded
Date and Time of Check-In (or most recent adjustment)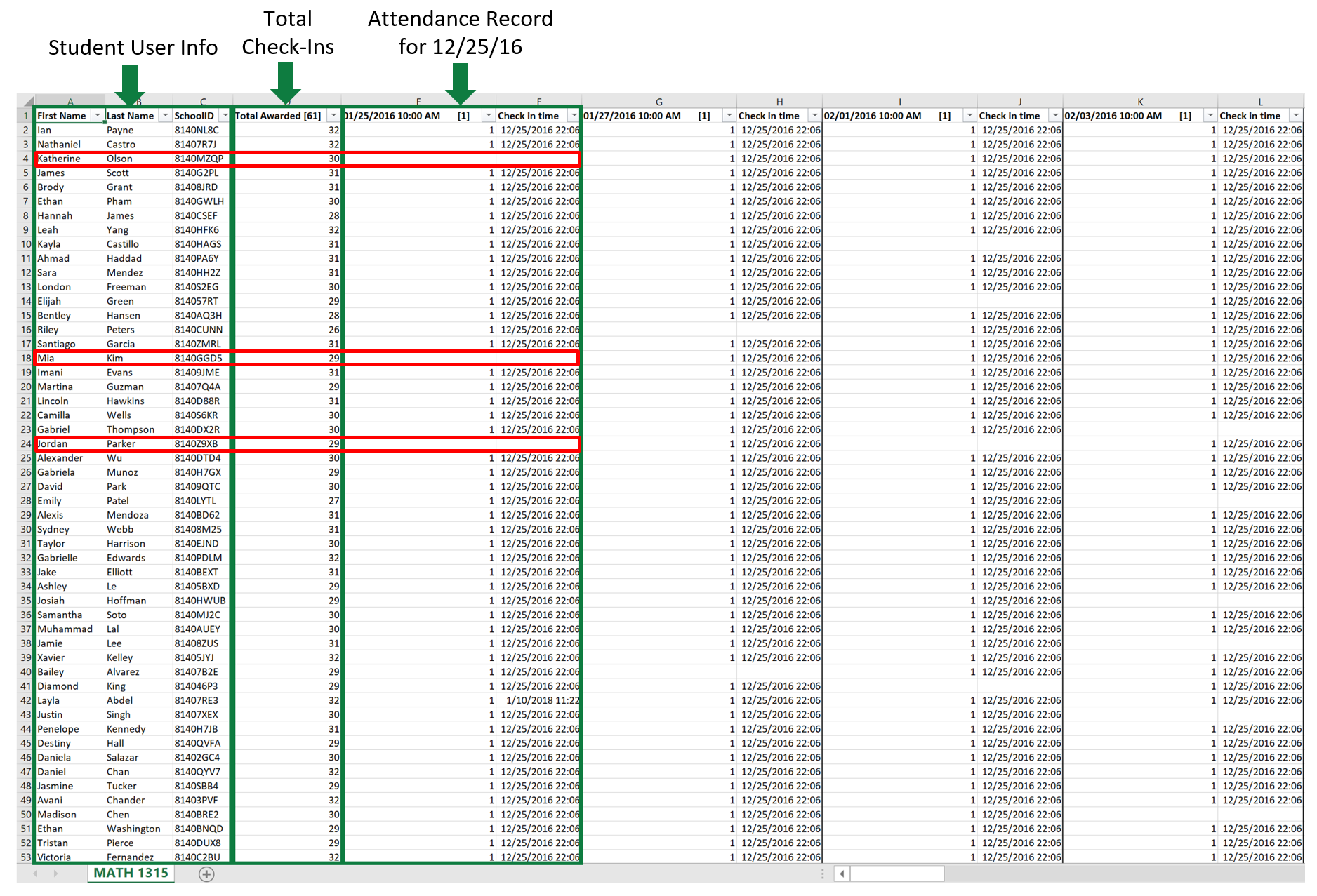 Quick Tips and 

Tricks:
How to Identify Absences Quickly with Filters
STEP 1: Add Filters to the top row of your .CSV file to allow for sorting by field data.
STEP 2: Select the Drop Down filter for any session's Date and Point or Check-In Time fields
STEP 3: Deselect all options except (Blanks)
STEP 4: Click OK to see that sessions absent students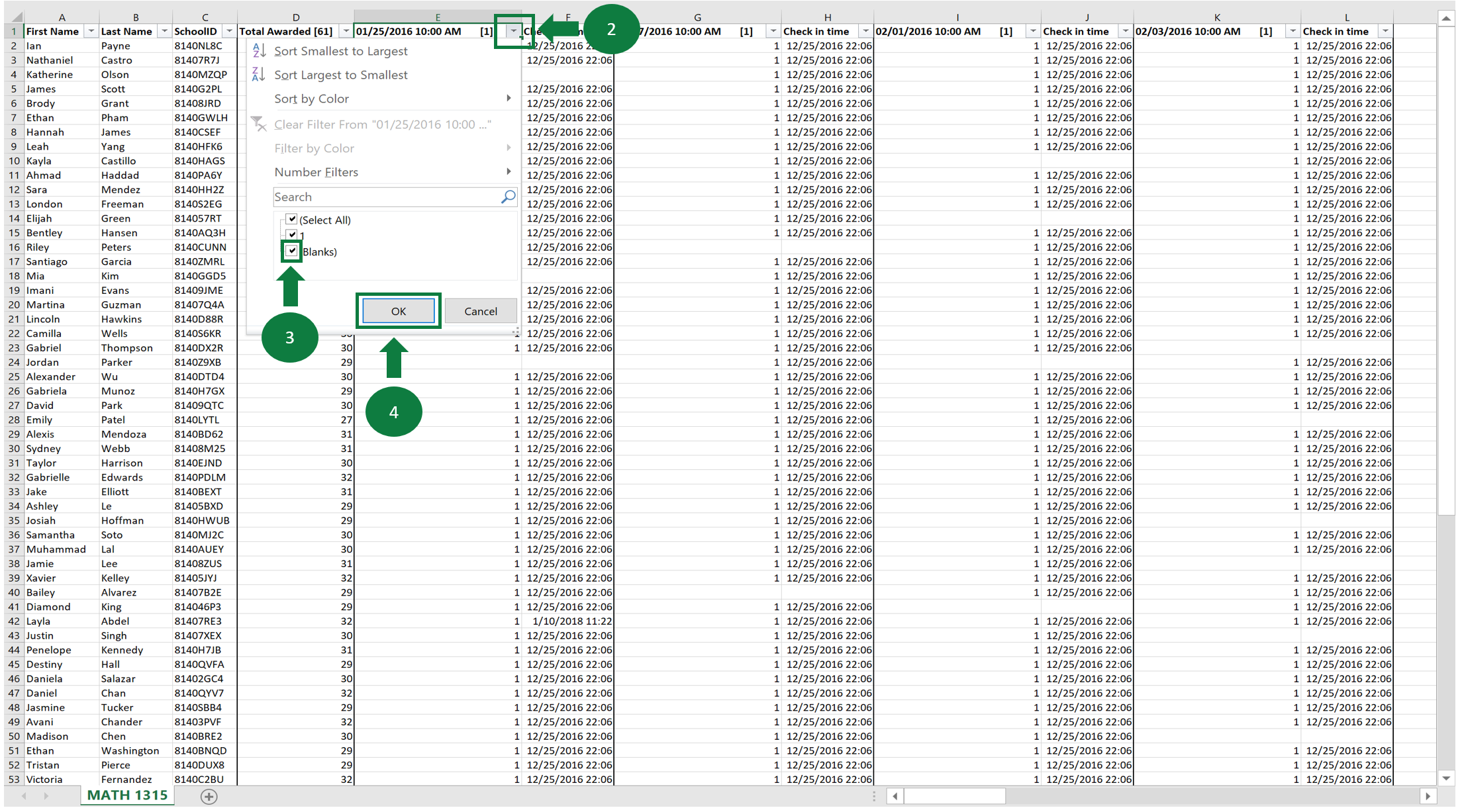 The students that were absent that day will be left on the list.

How to Find At-Risk Student Using a Heatmap (Excel Example)
STEP 1: After adding filters to your top row (see Step 1 in example above), highlight the data in the [Total Awarded] column (do not include top row) and then click on the Conditional Formatting drop-down from the Home tab
STEP 2: Select the Color Scales option
STEP 3: Choose the Green - White - Red color scale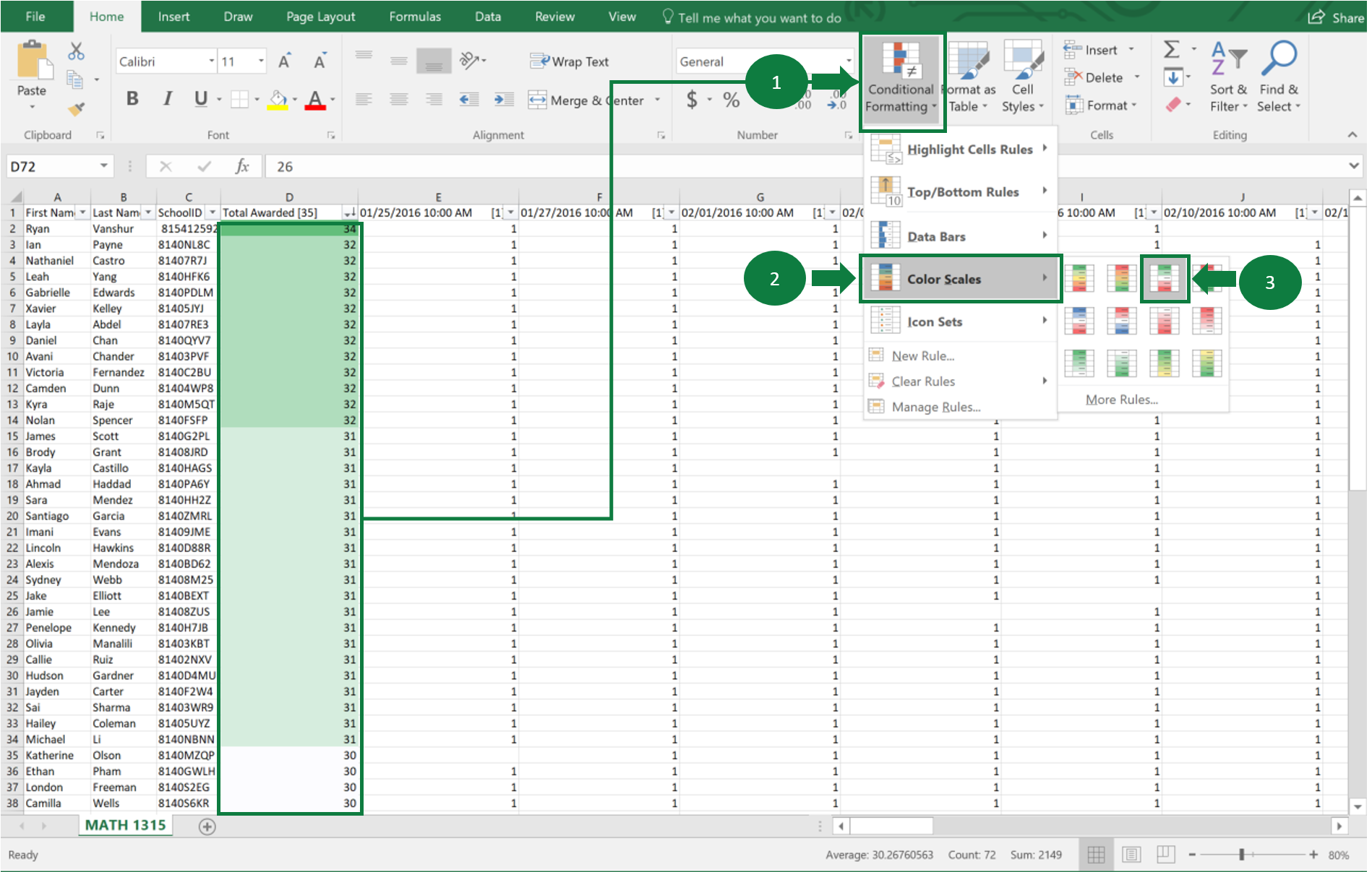 STEP 4: Click the [Total Awarded] column header and choose Sort Smallest to Largest

You will now see your most At-Risk student by missed attendance at the top of the list