Purchasing your CourseKey Student Access
CourseKey comes with a 14 day trial period in order for students to have flexibility in the beginning of the term. We understand classes may be dropped, added or switched so do not purchase a subscription until you are certain you will be staying in the class. Once the trial expires a subscription will be required.
The following options are available for Subscription Pricing Purchase:

How Do I Pay for CourseKey?
STEP 1: Login to your CourseKey account here
We suggest the Chrome browser when using the web application due to it being the most reliable and stable option.
STEP 2: Click on the course name that is showing "expired" to bring up the subscription options. Note: Subscriptions shown in this example are our old legacy pricing.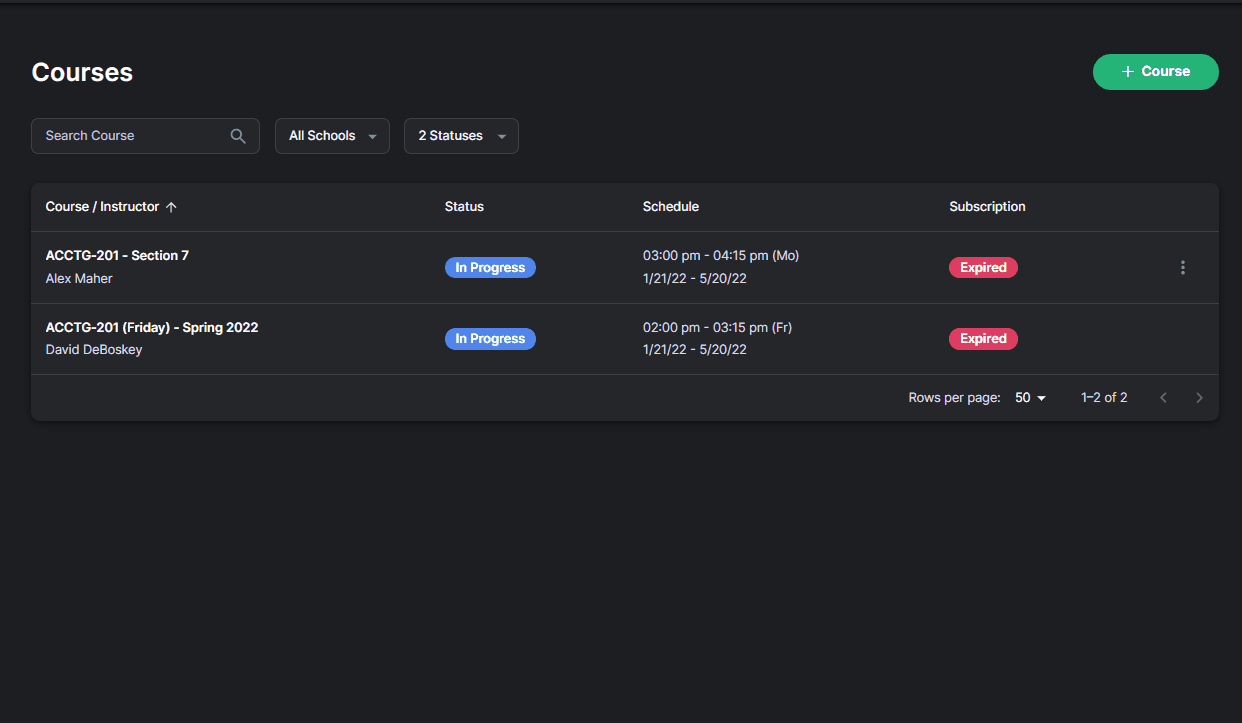 STEP 3: Click on the Subscription you wish to purchase to bring up the payment options.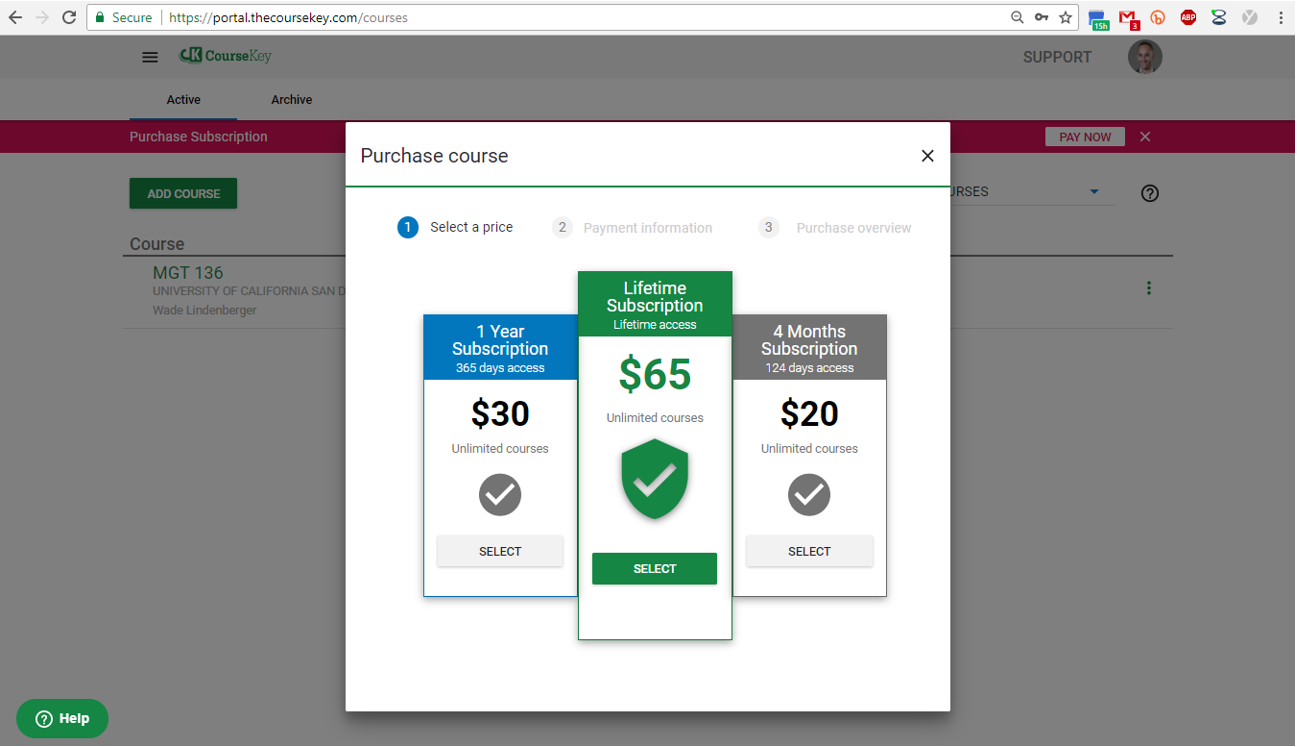 STEP 4: Enter your payment information and click on the Pay button to review your purchase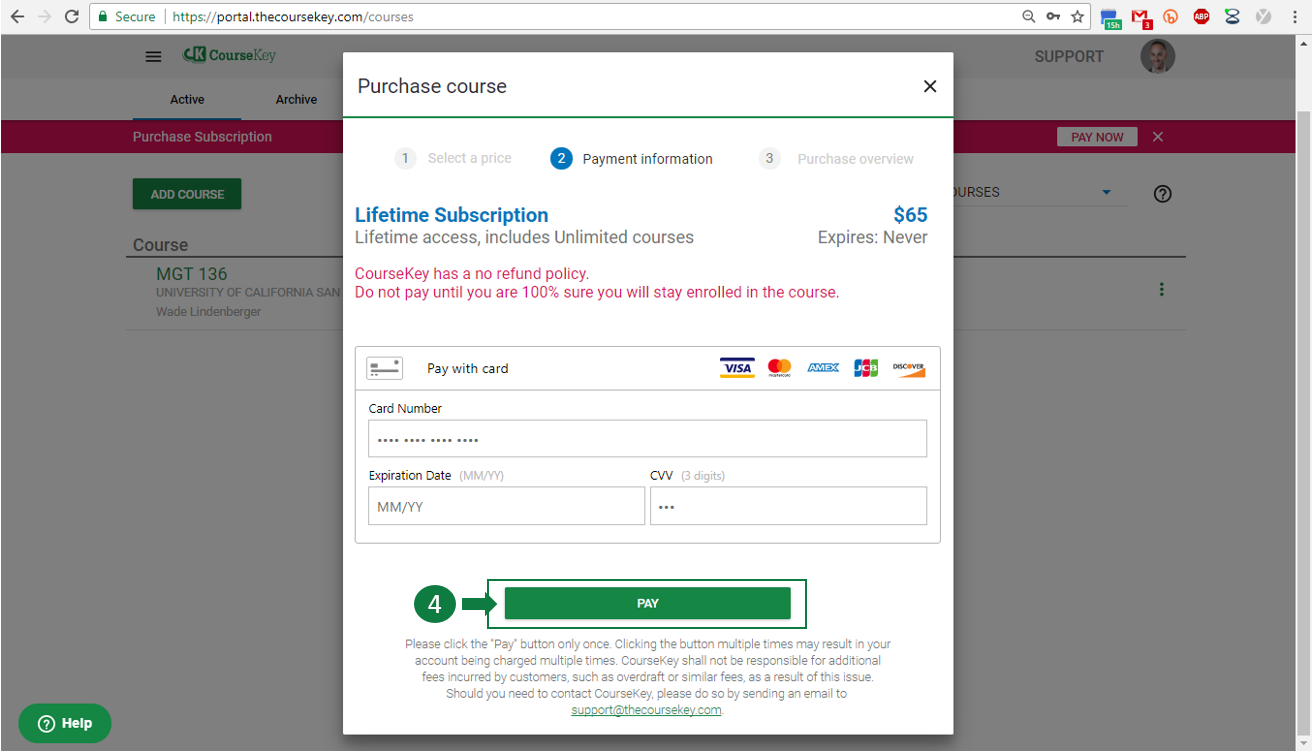 STEP 5: Confirm your purchase on the final screen and submit to complete the transaction. A receipt will be emailed to you for your records.
How Do I Know My Payment Processed?
Check to see if you received a confirmation email - there will be a transaction reference number available when the payment is successful.
Check your bank statement to verify the payment was taken out.