CourseKey's Last Activity Recorded (LAR) Report tab displays visibility into student engagement. The LAR will send an update to the Student Information System (SIS) which will reflect the last date and time the activity was recorded. Retrieving select activities in Canvas for select blended courses in Nexus and award time for assignments that are approved for time and activities that are approved LDA markers. These LDA markers can vary.
How to Navigate the LAR Report
Note: Only administrators with dashboard and report permissions will be able to view and export this report.
1. Log into your CourseKey Portal.
2. From the Dashboard tab click on Last Activity Recorded.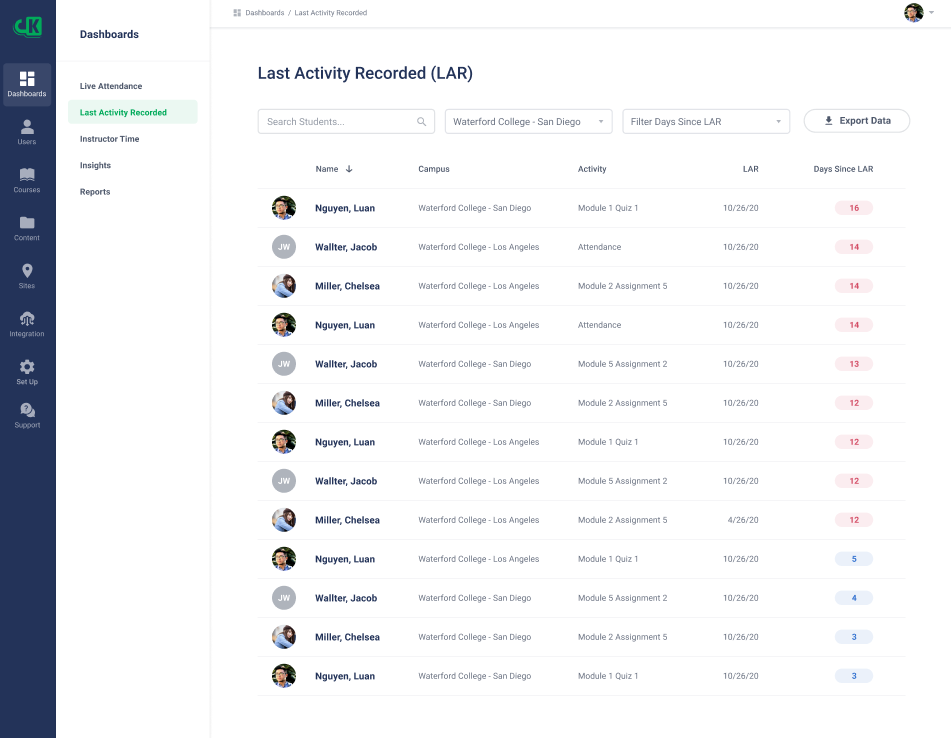 3. Select your search criteria.
Clicking on the column headers can allow you to easily sort through a large list of students by the last name, the schools, and days since LAR.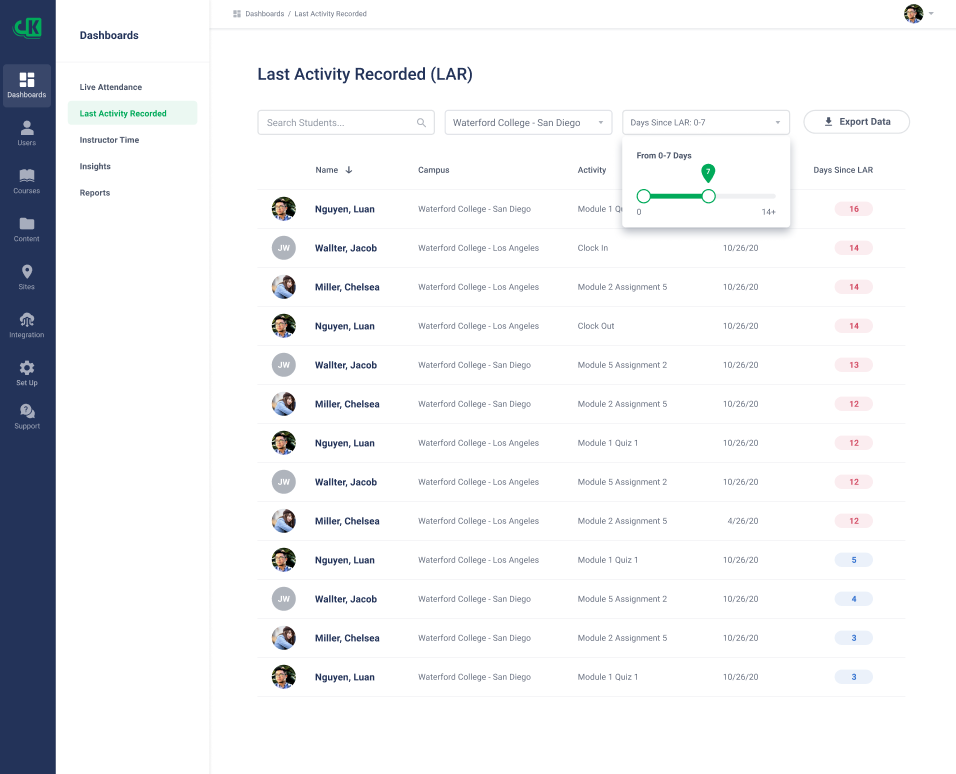 4. Select your Days Since LAR column's criteria by toggling the two white circles from left to right to the desired days.

Note: Days 0-7 will display in blue and days 8-14+will display red indicating urgent.
When you've finished selecting your report criteria, select Export Data. Once the report is displayed you can download a CSV file.